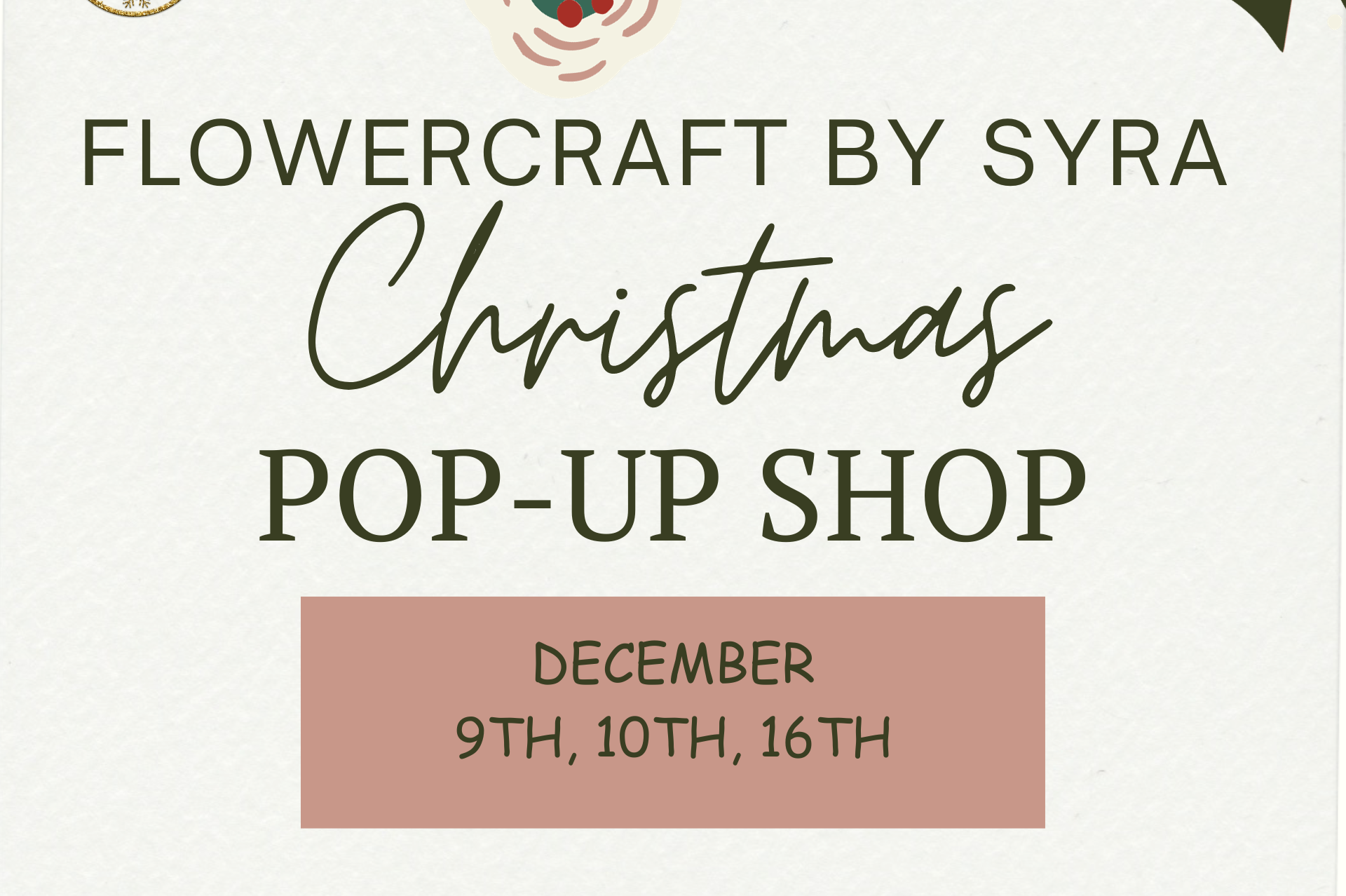 Christmas Pop-Up Shop
Syra is known for exceptional hand-crafted flower arrangements that add a touch of elegance Syra is a skilled floral artist, that will create unique and captivating arrangements that capture the essence of the Christmas.
Every arrangement by Syra in this year's Christmas Pop-Up Shop at Fernhill Athlone is carefully designed and crafted with attention to detail. From traditional red and green arrangements to more contemporary and creative designs, there is something to suit every style and preference. The flower arrangements will feature a variety of seasonal blooms, foliage, and accents such as berries, pine cones, and festive ornaments.
The range will include centrepiece's, wreaths, bouquets, and gift arrangements, in ever bloom, and fresh flowers allowing customers to find the perfect floral creation for a Christmas gift. Whether you're hosting a Christmas dinner, looking for a thoughtful gift, or simply want something different for your home, Syra's Christmas Pop-Up Shop has something to offer.