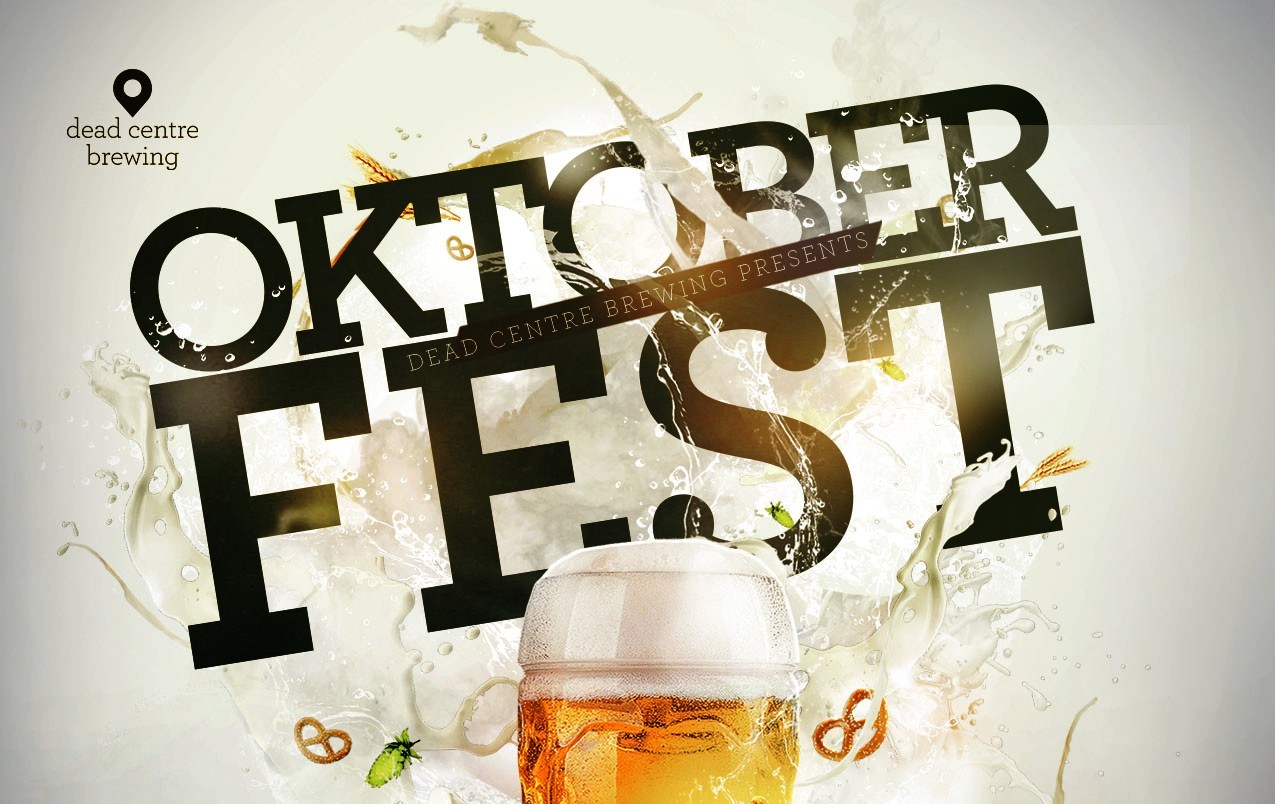 Oktober FEST Dead Centre Brewing Athlone
Oktober Fest happening in Athlone's Dead Centre Brewing on the 30th September.  A celebration of all things German beer. There will be lots of limited edition German and German style beers available on the day. Doors will open at 6pm and the brewpub will be closed up until that time. Access after 6pm is strictly by ticket only.
Food-wise, alongside their standard menu, Dead Centre Brewing will be mixing things up with a German inspired pizza special, soft pretzels, currywurst and much more.
Entertainment will be coming via a live DJ after the Brass Band who will be lifting the roof off the brew-pub and provide the soundtrack to an evening of excellent beer! Before the Brass Band take to the stage, you can grab your beers, fill up on grub, play giant drinking games and settle in for the evening!
Tickets include:
access to the brew-pub
a branded limited-edition Dead Centre pint glass which is yours to keep
free plays on classic games for a chance to win free pints
a free pint on arrival
a soft-pretzel
ENTERTAINMENT:
ALL NIGHT: Classic games with a chance to win free pints!
6pm – 8pm: Tunes, grub, drinking games and craic
8pm – 9pm: Brass Band
9:30pm – 10:30pm: Brass Band
10:30pm – 12:30am: Live DJ
Dead Centre Brewing is ideally located in the centre of Athlone with outdoor seating overlooking the beautiful River Shannon.