EAT & DRINK
Focusing on big flavours and the freshest seasonal ingredients
Glasson Lakehouse, Killinure, Glasson, N37 HX45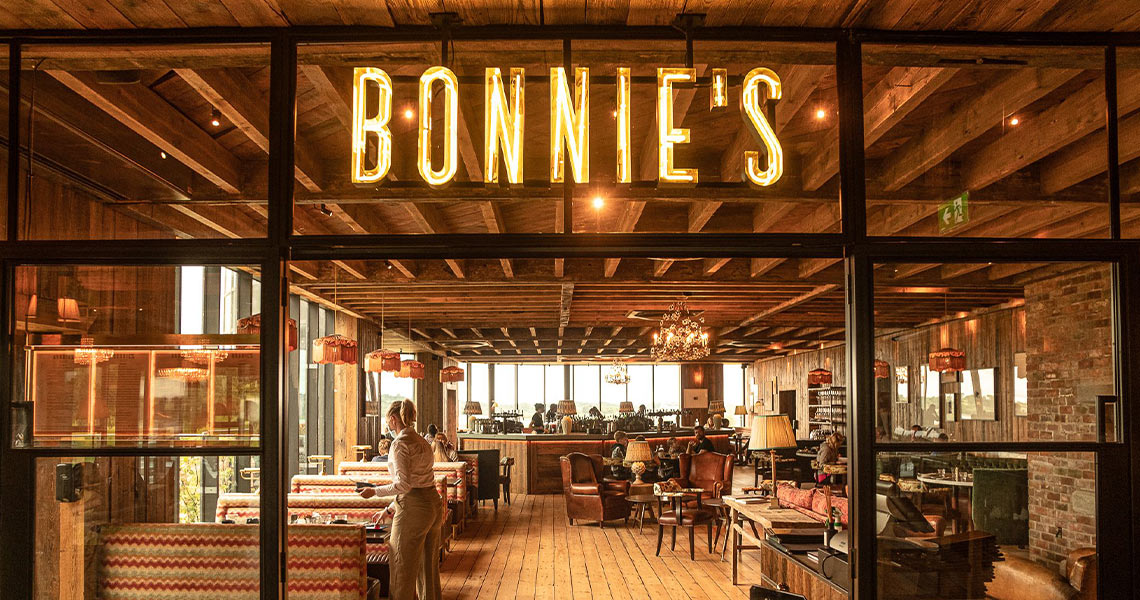 Bonnie's Restaurant at Glasson Lakehouse offers a superb dining experience, serving lunch and dinner daily. The menu has been created by Executive Chef Dee Adamson with an emphasis on fresh, local produce and seasonal fare.
The terrace at Bonnie's Restaurant, centered around an open kitchen and wood burning fire, is the perfect spot to unwind after a round of golf or activities on the lake. Soak up the sun, or cosy up by the fire and enjoy this unique spot all year round. After your dinner, why not wander next door for a post drink at Tom's Fish & Tackle, a shebeen style pub right in the heart of Glasson Lakehouse.
Breakfast, lunch and dinner are served daily. From daily seafood specials to succulent steaks cooked over our Argentinian grill, Executive Chef Dee has created an array of mouth-watering dishes that suit any occasion.
Breakfast: 7:00am – 10:30am
All Day Menu: 12 Noon – 8pm
Dinner: 5pm – 9pm
For more information and bookings