Blog
Welcome to a Foodie's Paradise
So much about a wonderful trip, great holiday or memorable event is tied up with the food we experience. We link special times with specific flavours, food we tasted for the first time, or a dish that transported us to a different world. As the centre of foodie excellence in Ireland, Athlone in Ireland's Hidden Heartlands offers the kind of delicious culinary experiences that will make holiday memories to last a lifetime. That exquisite steak you had that was done to perfection, that fresh buttery salmon or perfect briny oysters – dine out in Athlone and these are the foodie stories you'll tell.
But where to start? There are so many outstanding restaurants to try –
so here's our top choices to start you off…
1. Thyme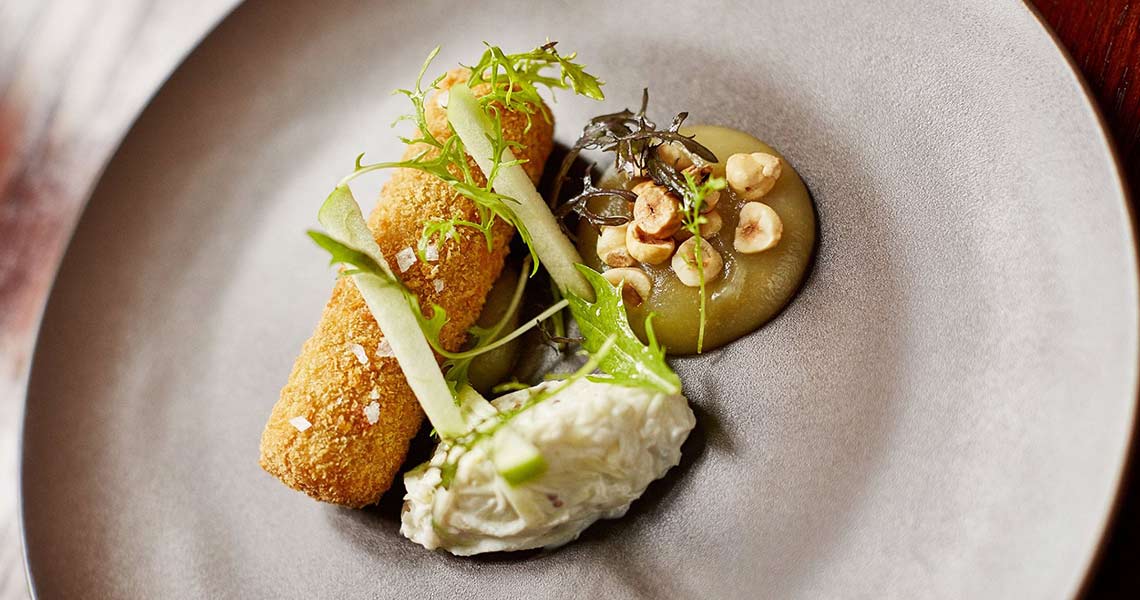 Thyme restaurant is a love letter to the fabulous produce and ingredients the Heartlands has to offer – and has simply got better and better since its beginnings in 2007. The restaurant was included in the 2020 Michelin Guide and awarded the prestigious Michelin Bib Gourmand status in 2021. This is a restaurant with a focus firmly on pure good fresh food beautifully and carefully prepared in Modern Irish style, and the awards Thyme has racked up are more than a nod to the kind of quality experience you can expect here. Run by passionate chef-owner John Coffey, Thyme is brilliantly situated at the heart of Athlone's attractions, and it manages to combine completely delicious food with affordable prices.
Thyme's menu is pure poetry to the promise that lies ahead: flavour packed Gubeen Gougere with Leek Jam, Seared Scallops with Leek, Potato and Pickled Onion, Ham Hock with Celeriac and Crispy Hen's Egg. This is about buttery-soft and silky-smooth Dry-Aged Beef Loin, and Venison Loin with the kind of rich flavours you've never experienced before. You also have no idea what pure indulgence is until you've tasted Thyme's 70% Chocolate Crimeaux. To complement, there's a reasonably priced wine list, and the ambience is elegant but relaxed, with private semi-circular booth seating, gilt-framed mirrors and stripped flooring. And of course, the service is above and beyond excellent. Truly, no visit to Athlone is complete without a Thyme experience.
2. Fatted Calf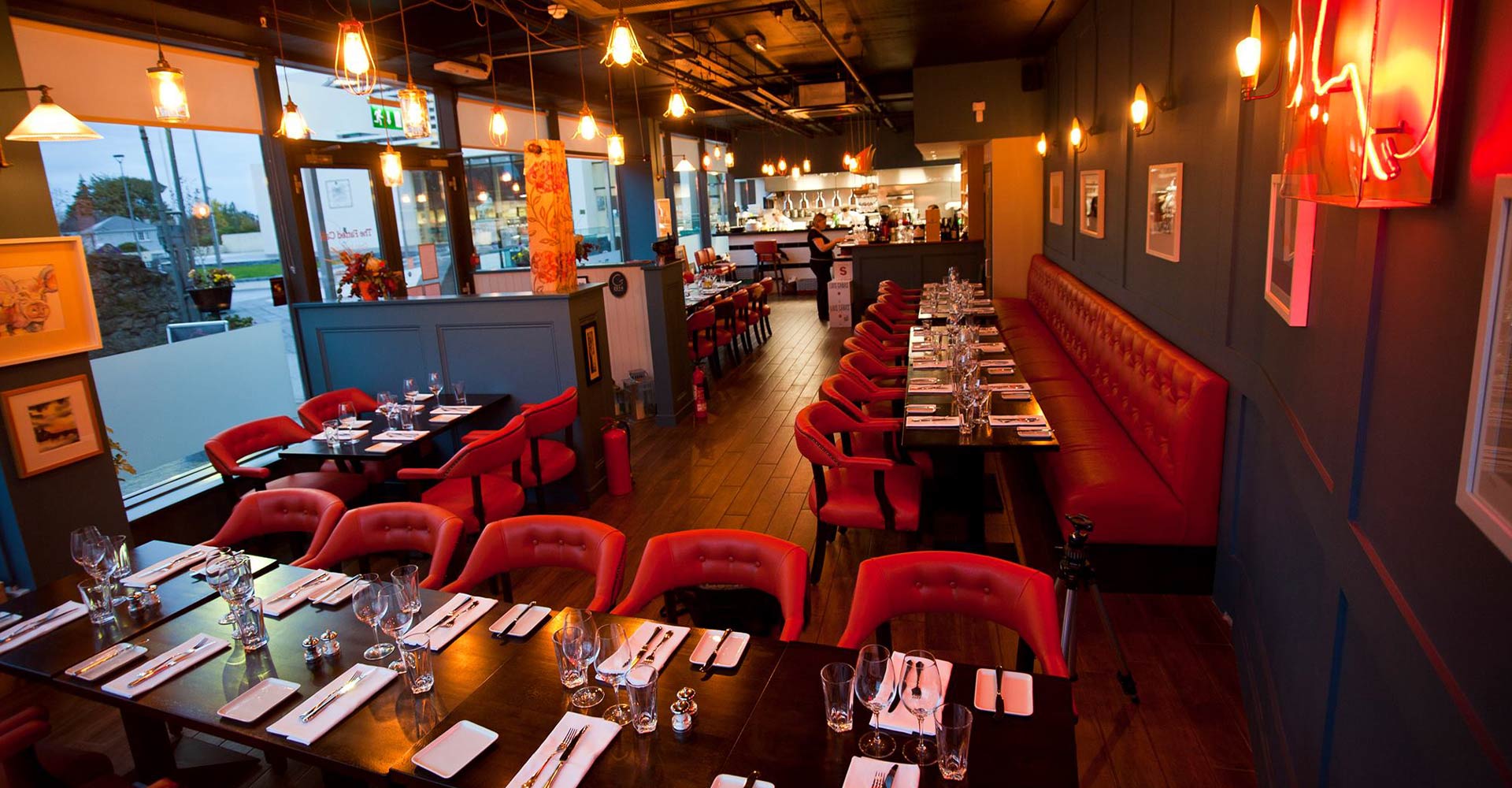 "One of the Midlands food heroes, chef-owner Feargal O'Donnell uses fresh, locally sourced ingredients at his popular Irish restaurant in the town centre. Starter nibbles to excite the taste buds might be Crispy Pig's Ear or Silver Darlings (herring), while main courses may include Pan-Fried Cod Fillet, 30-Day Dry-Aged Beef Tenderloin with a scene-stealing pepper sauce, or Honey Roast Farmhouse Chicken." – www.fodors.com
So much more than a restaurant, the Fatted Calf is a chic destination for superior food and drinks, run by husband-and-wife team Feargal and Fiona O'Donnell. The menu is in the expert hands of head Euro-Toques chef, Julian Pedraza who focuses on preparing modern Irish food with fresh, local and seasonal produce. It's easy to see why The Fatted Calf has become one of the most popular dining choices in Athlone.
You'll dine in lovely surrounds, with a tranquil view of the town and an easy style that makes you quickly relax and bask in the experience. Be ready for fine food, finesse and fantastic friendly service from start to finish.
Local produce showcased here include John Stone Meats, McGeough's of Oughterard, Jane Russell sausages, Marty's Killary Harbour Mussels, Solaris Organic Teas and Bell's Coffee of Mullingar. There's also turkey from The Friendly Farmer in Athenry, Horan's Smoked Bacon and Lough Boora Organic Leaves, as well as a fabulous cheese board of Irish specialties including Mossfield organic cheeses from Birr, Co Offaly, Bellingham Blue from Co Louth, and Cooleeney from Tipperary.
Some menu highlights to look out for include the 30-day Dry Aged Sirloin Steak with Cracked Pepper Jus or Grain Mustard Café de Paris Butter, Hand Cut Chips and Wild Rocket and King Scallops served with Lisduff Black Pudding Bon Bons. The Fatted Calf's Crème Brulée is legendary, as is the Scup Gelato. The restaurant's wine list has been carefully curated and there's an excellent choice of Irish craft beers and Longueville House Irish cider.
3. Left Bank Bistro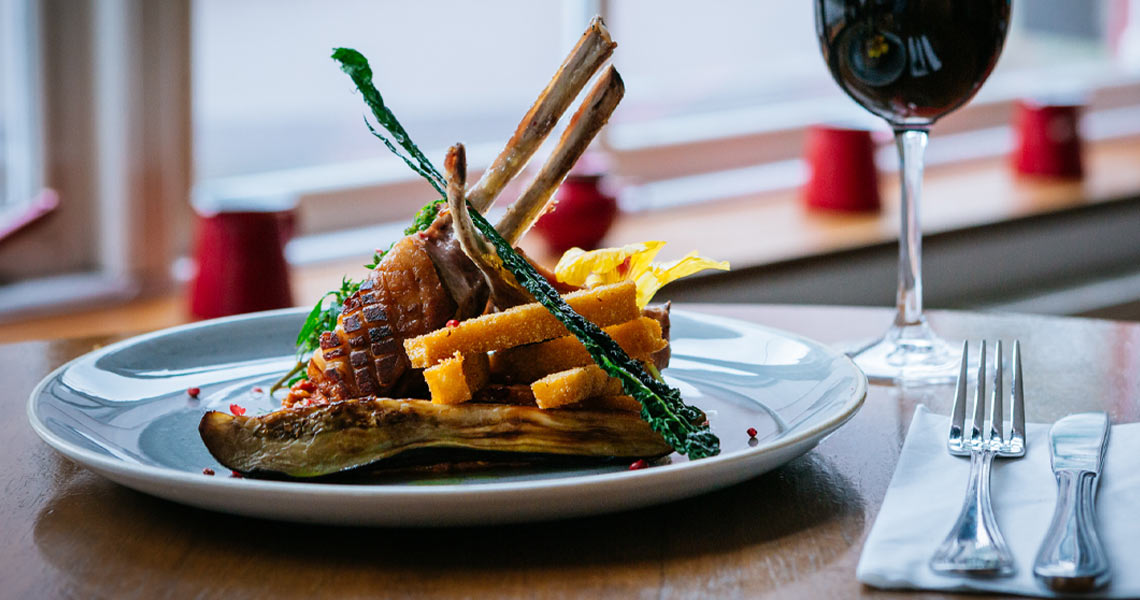 A modern restaurant with an innovative and exciting menu blended with a contemporary minimalist style, the Left Bank Bistro is one of the most vibrant dining experiences in town.
Beautifully located on a sunny corner in Athlone's food and drink quarter, the restaurant has been serving discerning diners for over 27 years. Founded by Annie McNamara and Mary McCullagh, the Left Bank Bistro has always followed a simple philosophy:
"To serve food that looks great on a plate and flavours that speak for themselves. Put simply, here we have a love for honest food, good coffee, exceptional wine and the simple pleasure of sharing time with friends."
The restaurant is known for creating deliciously flavourful, Mediterranean and Asian inspired food – with a diverse and tempting menu. Favourites include Twice-Cooked Crispy Chilli Beef Crunchy Noodles, Turmeric Crusted Tiger Prawns and Pan-Seared Hake Fillet with Yellow Split Pea Dahl. You'll also be amazed by the selection of delicious cakes, bakes and cookies – from decadent Double Chocolate Mud Cake to zingy Lemon and Lime Cheesecake.
4. Wineport Lodge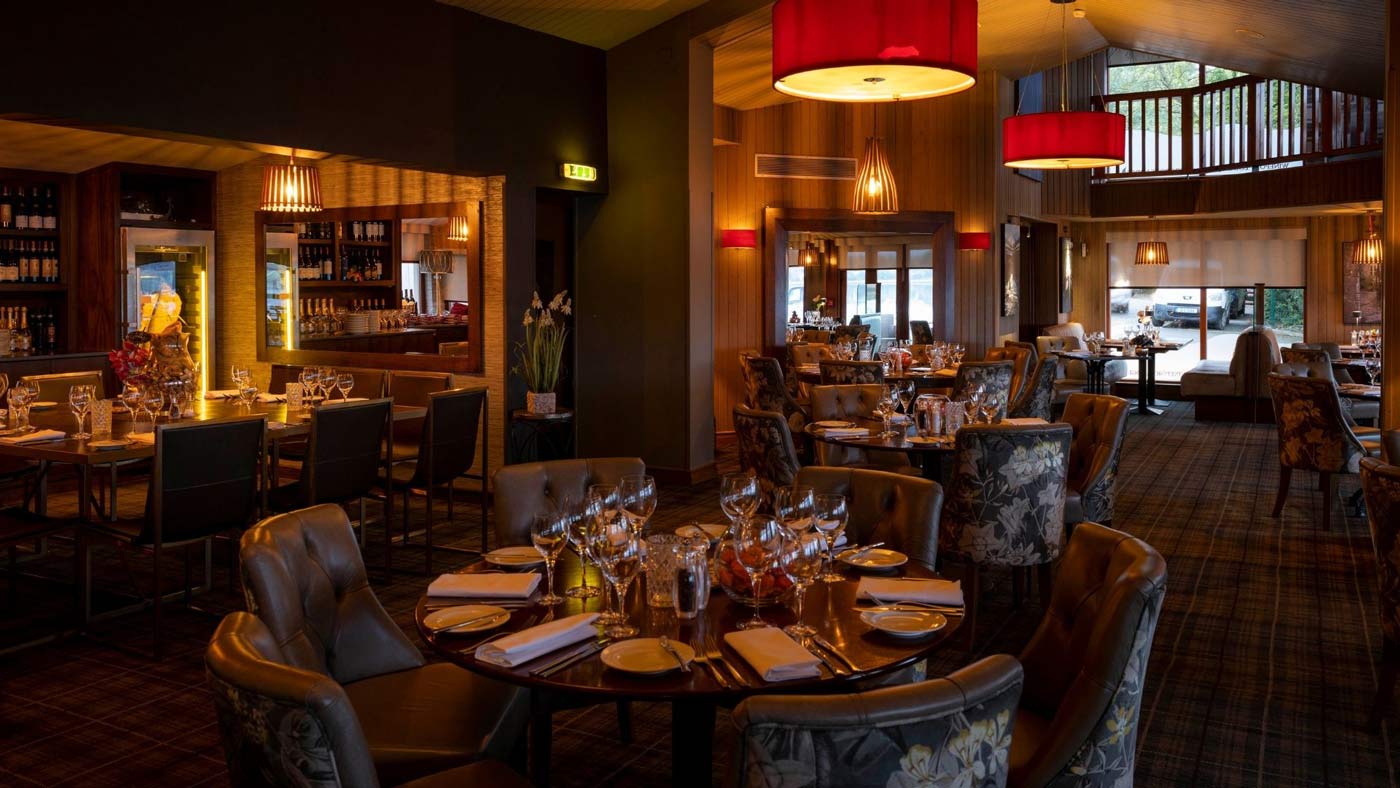 The restaurant at Wineport Lodge was there long before the hotel came along, and its reputation for culinary excellence has flourished – with a heritage of more than 29 years. As the lodge will tell you, the restaurant is the beating heart of the establishment, welcoming foodies from near and far to enjoy fine yet unpretentious dining with a rustic, generous style.
This renowned lakeside location was also the home of popular TV show 'The Restaurant'. The dinner menu here is classically Irish and French in style, with dishes created using locally sourced produce, such as beef from CR Tormey and Sons Butchers in Mullingar and pork from Horans Pork Shop in Athlone. From the Glin Valley Organic Roast Chicken with Apricot and Goat's Cheese Stuffing, to an Irish Lamb Rump with Poached Peaches and Artichokes, this is truly imaginative and eclectic food, done well. There is also a delicious casual dining menu for light meals through the day enjoyed in the Grapevine Lounge – from mouth-watering Organic Graze Boards to Liam McCormack's Ground Beef Burger.
5. Kin Khao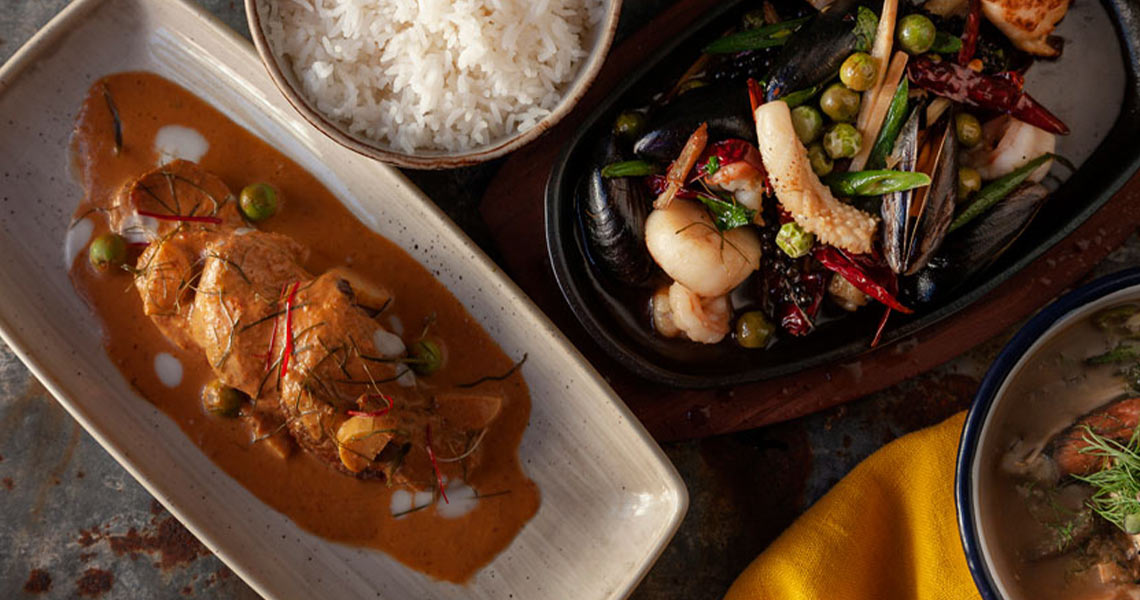 Kin Khao is authentic Thai cuisine at its very, very best. With its wide range of real, uncompromised and flavourful dishes from the Far North featuring strong Lao and Burmese influences, it's no surprise that this colourful food destination features in the 2022 Michelin Guide Ireland.
The restaurant's chefs are a tight team from every region of Thailand, bringing their diverse interests and styles. Gusty, fermented and fiery feature strongly and each chef brings their own passed-down family recipe or favourite comfort food from their hometown or region. Expect everything from the spicy salads and curries of Isaan in the North East, and creamy coconut curries with strong Muslim and Indian flavours, so loved down South. There's Crying Tiger Striploin of Irish Beef on a sizzling plate, Massaman Lamb Curry, Crispy Pork Belly with Oyster Sauce – and so much more to discover.
You'll find Kin Khao tucked away in a side street near the Castle – just look for a bright yellow building with cheery red window frames. Inside it's cosy, colourful and intimate with beautiful tapestries providing the perfect backdrop to your meal.
6. The Villager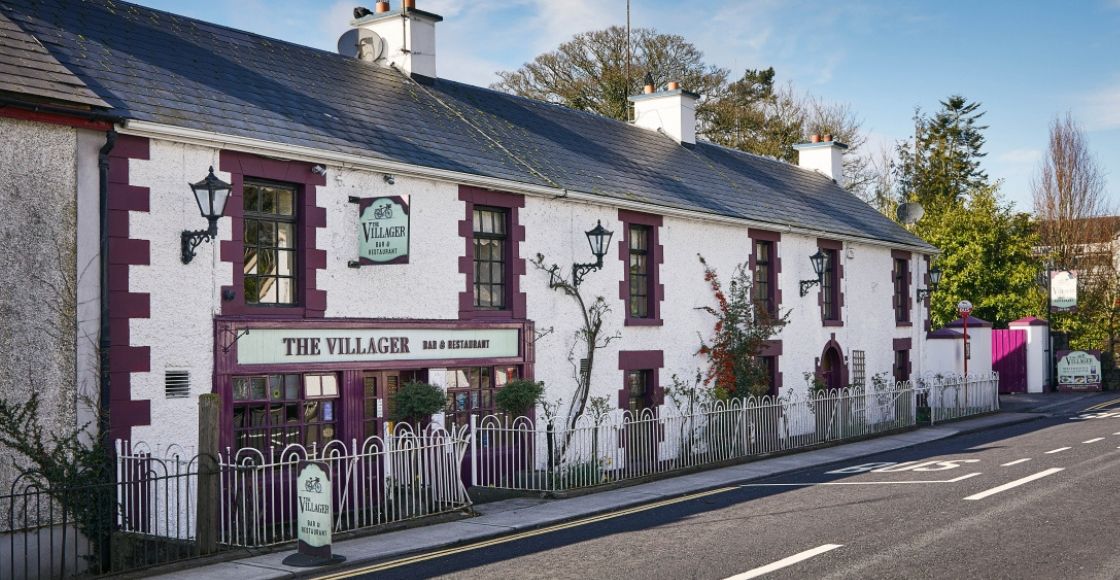 Awarded 'Westmeath's Best Gastropub' at the 2016 and 2017 Irish Restaurant Awards, The Villager Bar and Restaurant is in the heart of beautiful Glasson village and run by husband-and-wife team Chef Cathal Moran and Maeve Lennon.
As you'd expect, The Villager is famous for its wholesome rustic fare with great flavour, as well as its warm and homely atmosphere and friendly service. Everything you'd want from a village pub.
The pub itself is over two hundred years old and brimming with charm and character. The restaurant offers an exceptional selection of seafood and daily specials – and each year it has earned B.I.M Seafood Circle membership. Best quality meats are local heroes here – along with locally grown fresh vegetables, game when in season and local Irish Hereford beef.