GETTING TO THE HEART OF IT
'From culture to art and heritage, and from sport to nature,
Athlone brings you all the love!'
Charming, picturesque and ever-surprising, Athlone is a vibrant town in the heart of Ireland's Midlands at the edge of Lough Ree. Geographically, it sits in the very middle of the country, but it has also earned a reputation as the centre for all things holiday magic: a destination offering an array of quality experiences that thrill, entertain, educate, amaze and reward. Best-in-class, unmatched experiences enjoyed every year by visitors from near and far and for all kinds of escapes.
ABOUT
At the Heart of It
Athlone is a fascinating town full of personality – with streets that twist and turn, hidden lanes and historical buildings. Take a walk along the River Shannon through the heart of the town and fall in love with the brightly-painted houses, ancient pubs and characterful shops. Feel the living history of the area at Athlone Castle, which stands proud overlooking the town, and explore Clonmacnoise monastic site with its cathedral and seven churches. Relive the wild passion of the Vikings on a Viking Ship tour, or slow right down on a woodland walking trail at Portlick Millennium Forest.
We're also a town with a buzz and a beating heart that's defined by its people. From extraordinary restaurateurs to creative talents and those sharing the town's historical journey, Athlone people strive to deliver their best, making your time with us meaningful and memorable.
Quick Facts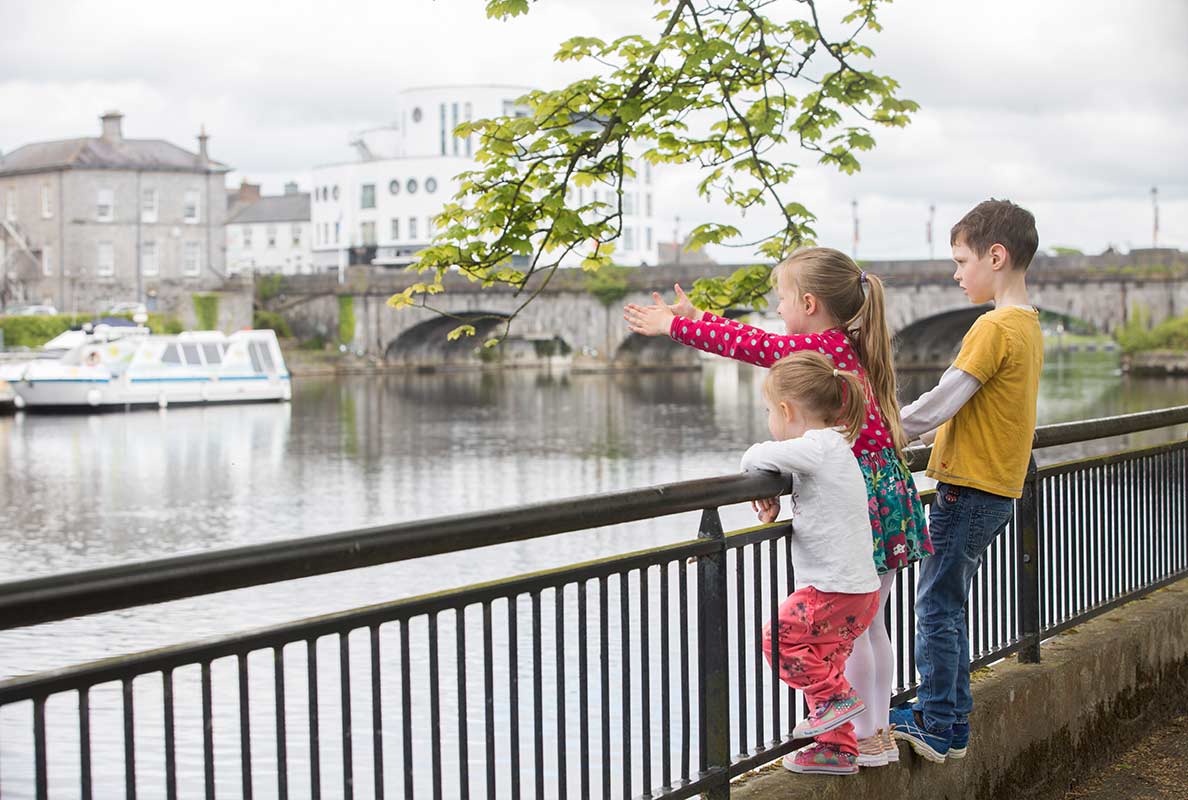 Why Choose Athlone?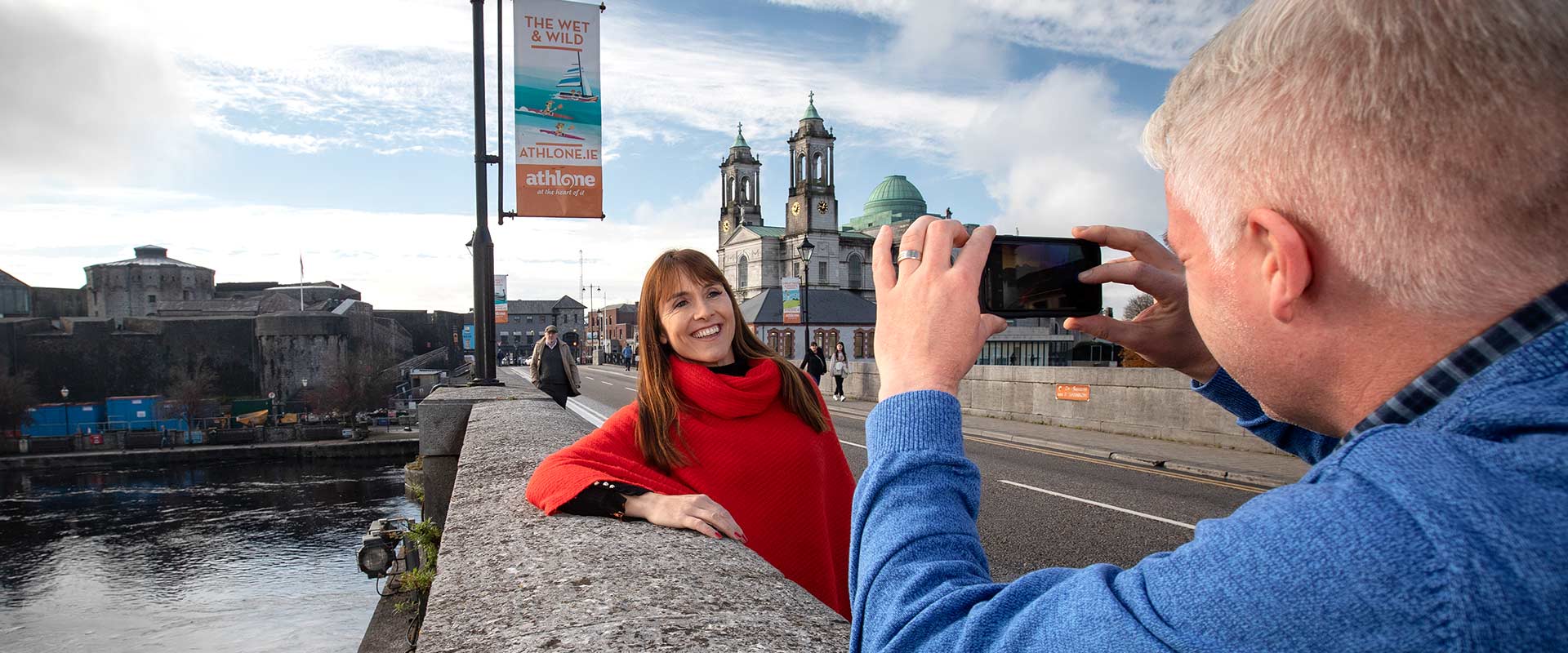 ATHLONE
Through Time
Throughout history, Athlone was geographically important as the only crossing point of the River Shannon into Connacht during the Jacobite-Williamite war in Ireland.
| | |
| --- | --- |
| Bronze Age | Athlone is the site of an unrecorded Early Christian monastery. |
| 1100s | King Turlough of Connacht built a succession of temporary bridges over the Shannon at Athlone to facilitate his incursions into Meath. |
| 1129 | King Turlough built the earliest recorded 'castle'. |
| Before 1200 | The Normans reached the Shannon and saw the strategic importance of the river crossing. |
| 1210 | Bishop John de Gray of Norwich built a new bridge and began the construction of Athlone Castle – an impenetrable fortress positioned to protect the crossing point of the River Shannon. |
| 1240 | The Franciscans established a friary. |
| 1566 | The nine-arched Elizabethan bridge was built. |
| 1569 | The presidency of Connacht was established. |
| 1690 | The town was attacked by 10 000 Williamite troops who were repelled by the Jacobites. |
| 1691 | A second Williamite attack occurred; they crossed the ford and the Castle surrendered to King William's Army. |
WEEKENDS AWAY
Family-friendly
places to stay.
Stay in the city and indulge in some retail therapy, spa treatments and cocktails or escape to the outskirts for a luxurious resort taking in views, golfing or enjoy some peaceful R&R.