Blog
From Chilled Cruises to All the Action
It's a proven fact! If you want to get to the heart of brilliant family fun, the kind that brings everyone together – just add water! And life on the river (and lough) just doesn't get better than at Athlone, because our culture is shaped by our waterways. On the one hand, you've got a slower, calmer way of life that lakeshore living offers, while at the same time there's the thrills and larger-than-life action of fabulous water sports. It's not just entertainment – it's a lifestyle, and you're going to love it…
SATURDAY
Inflatable Fun at Baysports
Dive into some first-class waterpark wonder at Baysports freshwater adventure centre – Ireland's largest inflatable waterpark! The park is made up of the biggest collection of original, one-off, award-winning floating slides, rockers and challenges that thrill and entertain all ages and abilities.
Climb and slide down the Guinness© World Record tallest inflatable waterslide, while younger fun fans will love launching themselves down the smaller slide that's part of the Athlone Castle jumping platform. The Isle of Saints and Scholars has five massive slides and its very own round tower, while the park also has a mini waterpark near the shore – ideal for children from 2 years old. To ensure your safety, the park has a team of qualified lifeguards, instructors and supervisors, and operates within strict guidelines. Wetsuits and lifejackets are mandatory and are included in the entry price, and there's a great onsite café.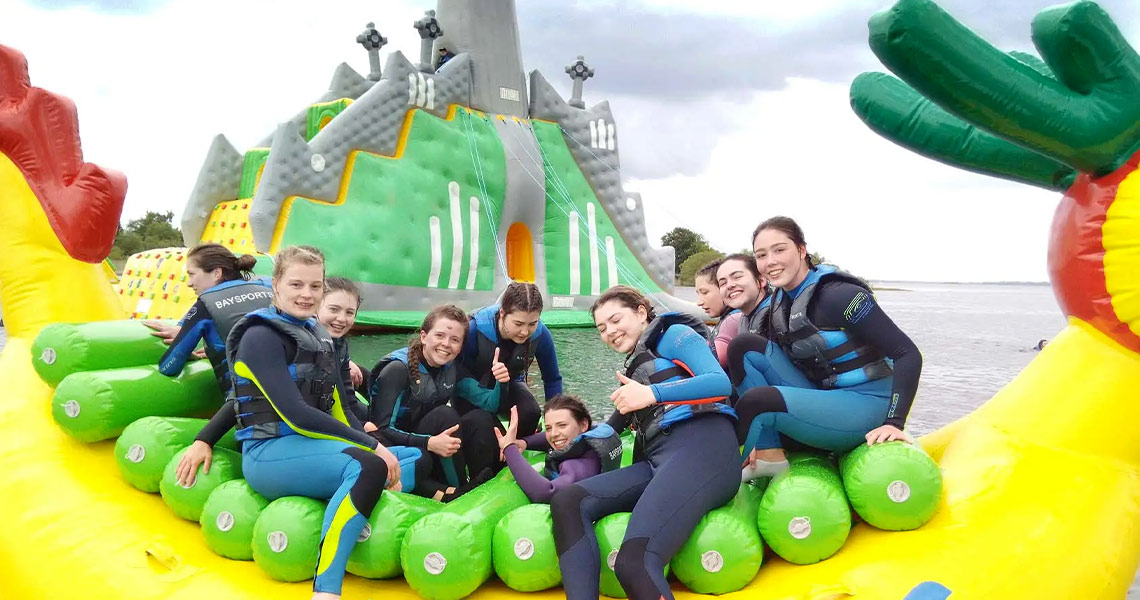 Boating Brilliance at Baysports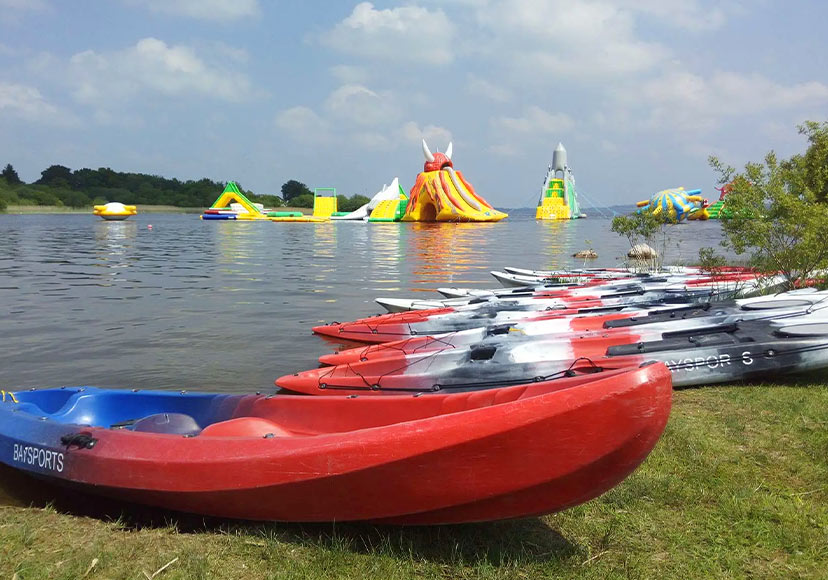 Baysports adventure centre also offers a whole lot of other fun ways to experience the Lough.
Rent a kayak and go out exploring the lake or take a pedal boat for a chilled-out lazy cruise. There's rafting too, which is great for groups of friends to enjoy, while larger groups can get competitive with Dragon Boat Racing. There are so many ways to get your own, special experience of our beautiful waterways.
An Awesome Adventure with Viking Tours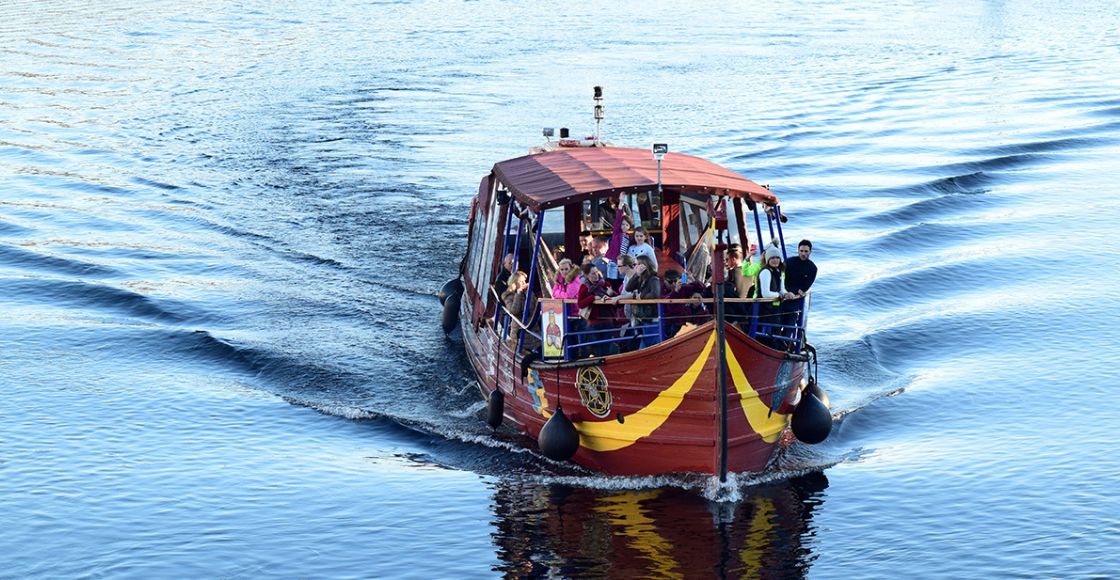 Here's a must for culture lovers, history buffs and outdoor enthusiasts! Get on board and step back 1,200 years to discover an exciting world of history, stunning nature, myths and legends and first-class fun!
'Viking Mike' will welcome you aboard Viking 1 – a 21-metre-long replica Viking Knarr and recognised heritage boat that dates to 1923. He'll take you on an unforgettable cruise up the River Shannon to Lough Ree and share his passion for Vikings. You'll hear about the Viking world of high kings, mighty battles and coveted treasure troves, and of course you'll experience the river at its most beautiful, taking in its magnificent flora, fauna, bird and fish life. It's fascinating, fun and made for family togetherness. You can also choose to cruise down river to the ancient monastic settlement of Clonmacnoise – a must for culture lovers and history buffs. Be sure to check daily sailing times ahead of your visit.
A Luxury River Run Cruise
Get on board, make yourself comfortable, order your drink and a snack, and watch the world sail gently by – life doesn't get better.
The River Run is a luxury cruiser that has been sharing the love for the River Shannon for three generations. This is a fantastic way to just relax and immerse yourself in the natural unspoilt beauty of this magnificent part of Ireland – discovering the wildlife, fish and flora as you go. You'll learn about the history and culture of the area, while enjoying the comfort of the enclosed, fully heated cruiser. Great for families, wonderful fun for friends, good times for everyone!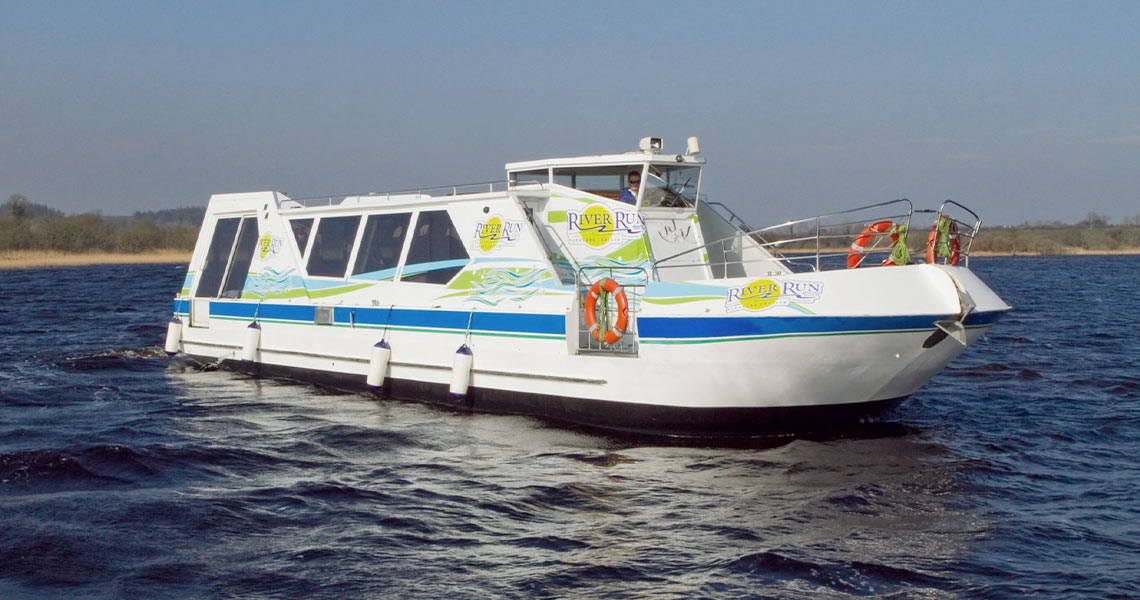 Water Taxi Style and Ease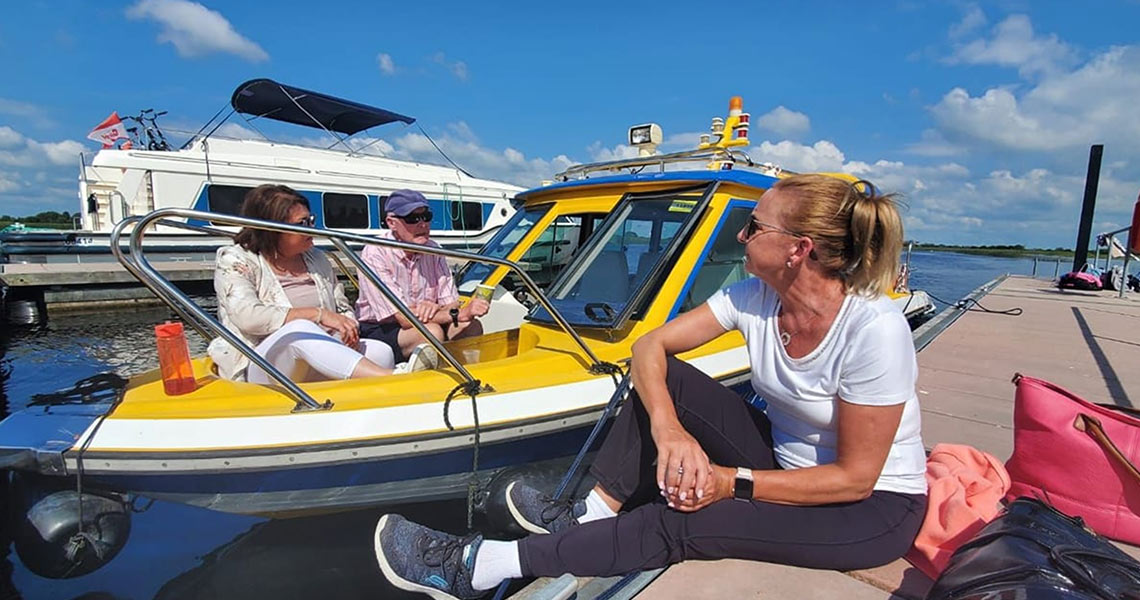 What could be more fun and elegant than hopping on board Ireland's only Water Taxi and letting it transport you in style to your magical night out?
No need to drive, the Water Taxi offers single and return journeys between Athlone town and various points on the river, including Hodson Bay Hotel, Glasson Lakehouse and Wineport Lodge. Trips take between 30 to 40 minutes, with a maximum of 5 people per journey.
Hot Tub Boat Luxury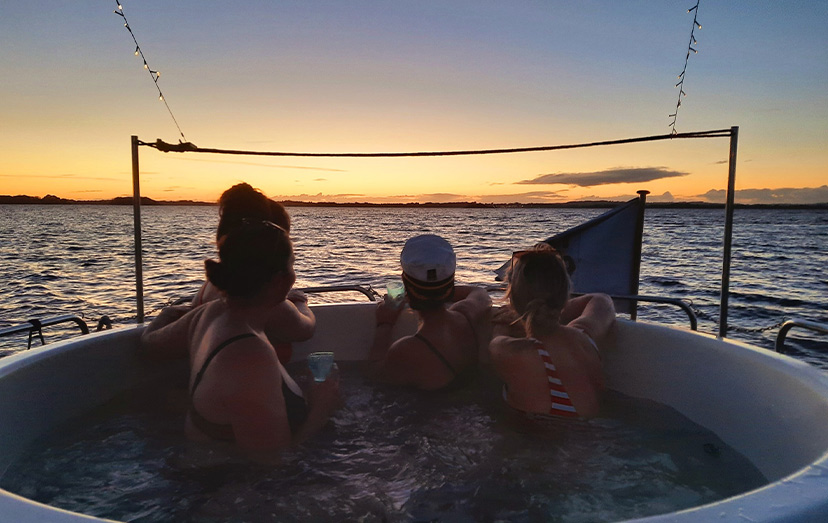 Here's one every holidaymaker loves! The Hot Tub Boat offers luxury hot tub cruises on Lough Ree: combining the beauty and panoramic views of the waterways with an indulgent, pampering experience.
The appropriately named 'Afterglow' sails for 90 minutes while you and up to 5 friends or family members kick-back, soak in the bubbles and a glass of something special (remember to BYOB).