Blog
Family Fun: It's Only Natural!
When the sun shines in Ireland, 'tis a beautiful thing, and when it comes to Athlone, nature is just showing off! On a sunny weekend, when the vibrant green countryside is bathed in a yellow glow and contrasts with the brilliant blue of the waterways – it's time to hit the lanes and trails, the parks, gardens and loughs – and just soak it all up! Heart-warming!
1. Shannon Banks Nature Trail
The sun on your back, the water lapping by your side, and a gentle welcome breeze on your face: this is what exploring the Nature Trail on the banks of the Shannon in Athlone is all about.
You'll start the 5km looped bi-directional trail at the back of Athlone Castle and walk along the banks of the Shannon and the old Athlone Canal. There's a whole beautiful ecosystem of flora, fauna, wildlife and fish here – so be sure to stop and take in the information boards as you go, to learn more about the surrounds. From beautiful lawns to vast parklands and grassy verges, you'll pass through it all, under the shade of mighty Sycamore, Norway Maple, Red Oak and Horse Chestnut trees.
And take our word for it – it's a great way to work up a thirst and an appetite for an evening in one of Athlone's excellent, cosy pubs or fine restaurants. Day made!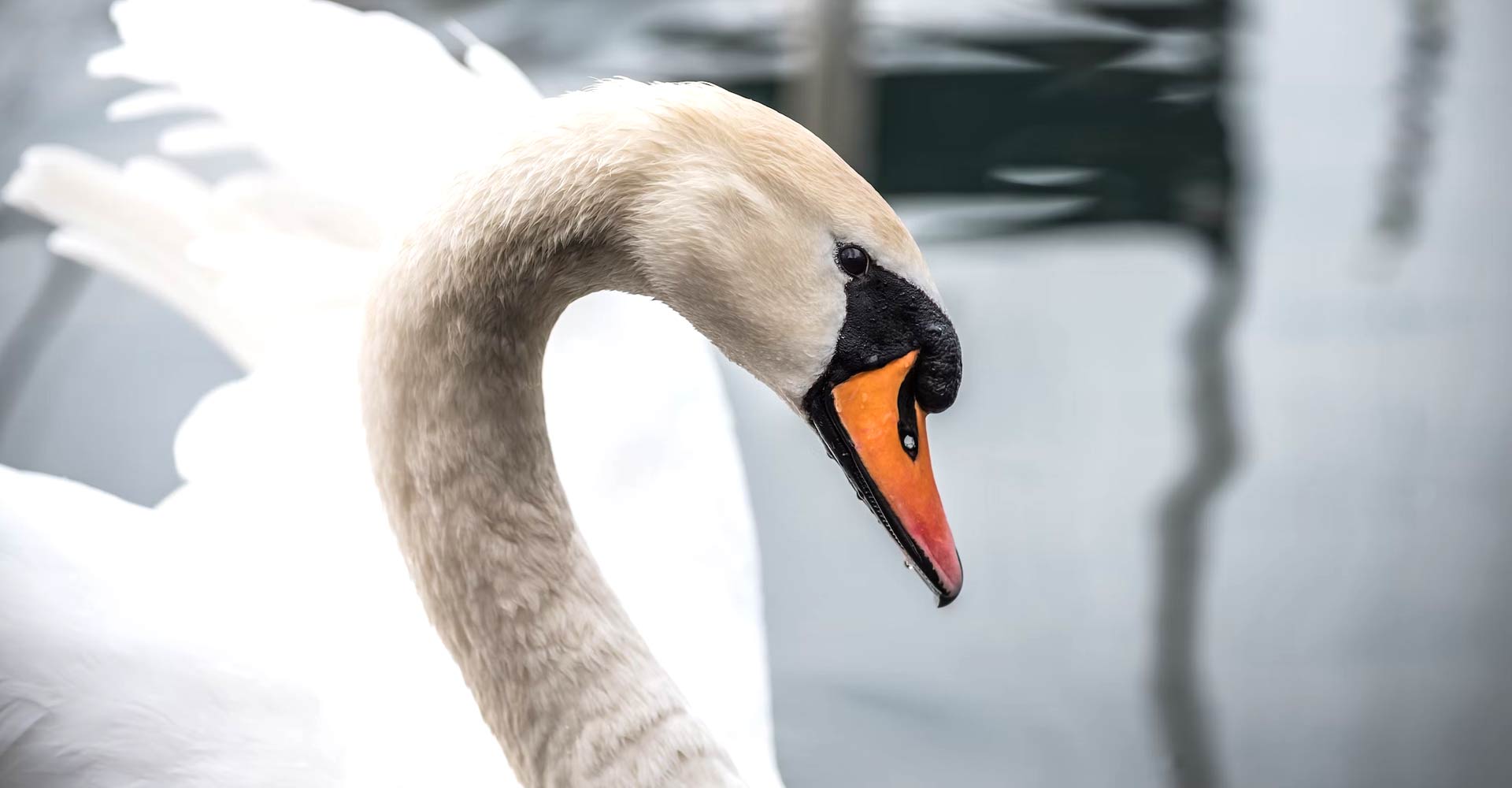 2. Lough Boora Parklands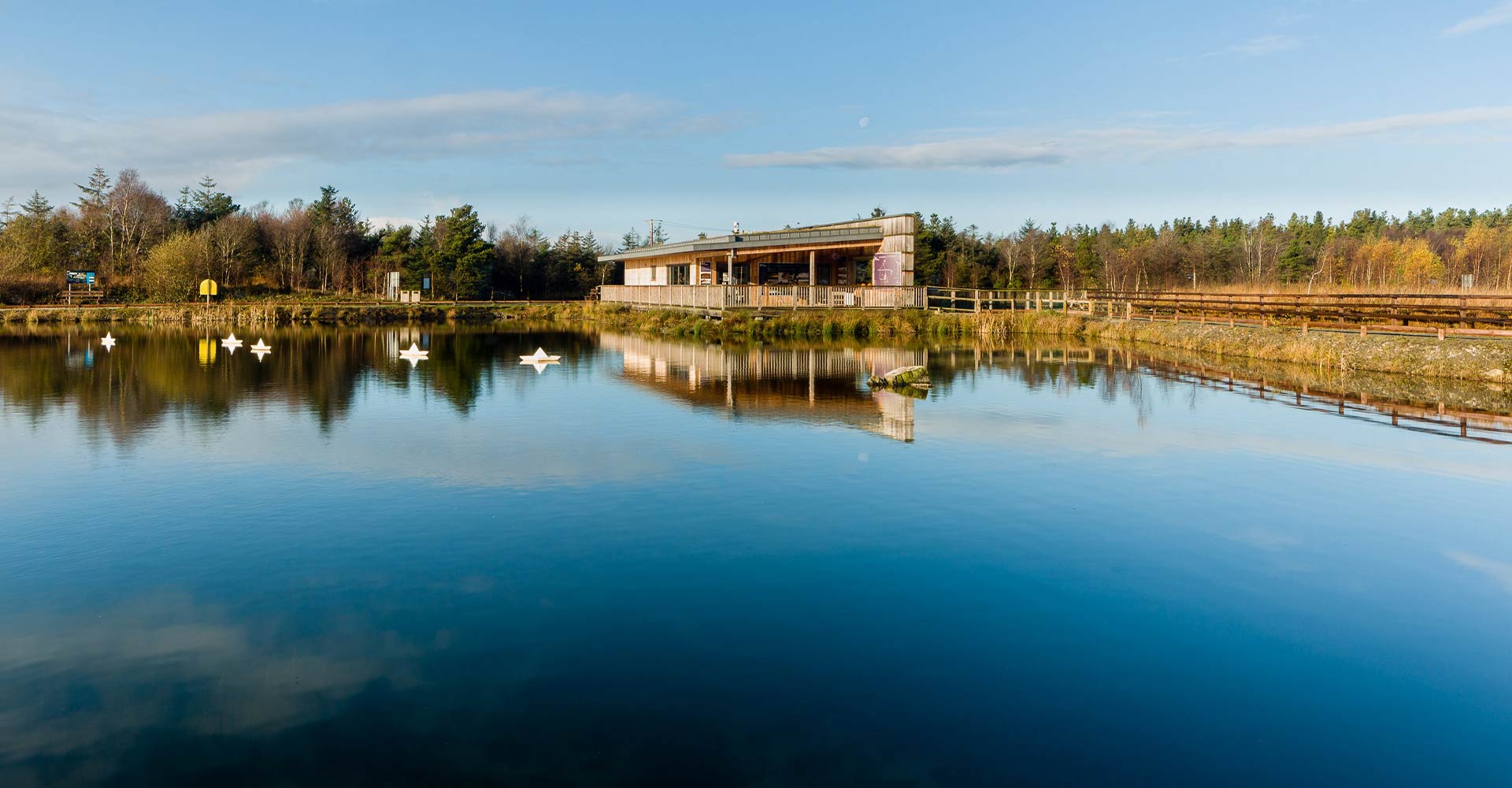 Get to the heart of it – where nature and people connect. Perfect sunny days are made for this magnificent Discovery Park, situated within easy reach between Tullamore, Birr and Clonmacnoise. It's the kind of place that makes you want to pack a picnic, spread a blanket, and just lose yourself in breath taking landscapes and endless beauty.
For the active, there are fabulous walking and biking trails that stretch from 3 km to 16 km – so you can pick your pace and interests. The Sculpture Park Trail harmonises art with nature, with some of Ireland's most innovative land and environmental large-scale sculptures, while the Mesolithic Route includes the Leabeg Wetland and Mesolithic Site. All routes offer a wonderful showcase of wildflowers and wildlife to reward you as you go. Quick note: there are 130 bird species in the park, including the endangered wild grey partridge.
If you're an angler, you'll be rewarded with some good fishing, including coarse fishing of carp, bream and tench, while smaller family members will love the Fairy Trail, which is home to 14 fairies, each adding something very special to the park. The oldest fairy, Teddy, has been there for over 3000 years, while Wanda is guardian of the special wishing seat. Magic!
3. Athlone Guided Tours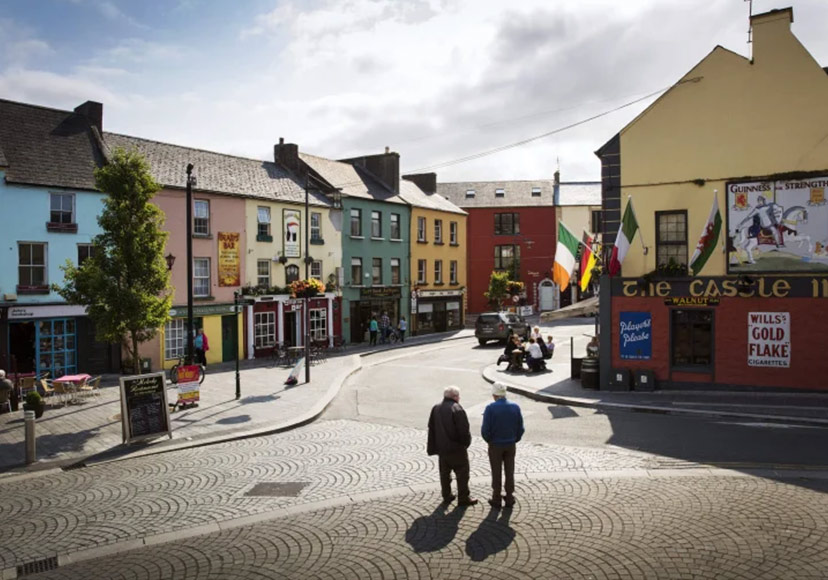 Get to know Athlone on a different level! If an urban walk is your style, an Athlone Guided Tour around the town lets you mix family fun, sunshine and interesting discovery.
An informed and enthusiastic local guide will lead you as go, sharing oral history, folklore and interesting memories. You'll hear about the town's famous residents, its well-known landmarks and the origin of its placenames. Highlight stops include Athlone Castle, Sean's Bar and the Custume Barracks. You can take tours on Thursdays and Saturdays, at 11.30am.
4. Portlick Forest Walk
"A gloriously sunny day led us to Portlick Millennium Forest trail, following the shores of beautiful Lough Ree. What a stunning place, with native trees forming a lush green canopy overhead. The soundtrack – bird song and the hypnotic but subtle melody of water lapping at the lake's edge." – www.theindietripper.com
Just 5km from pretty Glasson town and 8km from Athlone lies Portlick – one of sixteen designated Millennium Forests in Ireland which are collectively dedicated to the regeneration of 1500 acres of native Irish woodlands. On this wonderfully special 5km trail (with shorter alternatives) you'll explore the wooded glades and farmlands of Portlick and the Whinning Peninsula. Look out for the ruins of Whinning House and the 12th Century Portlick Castle.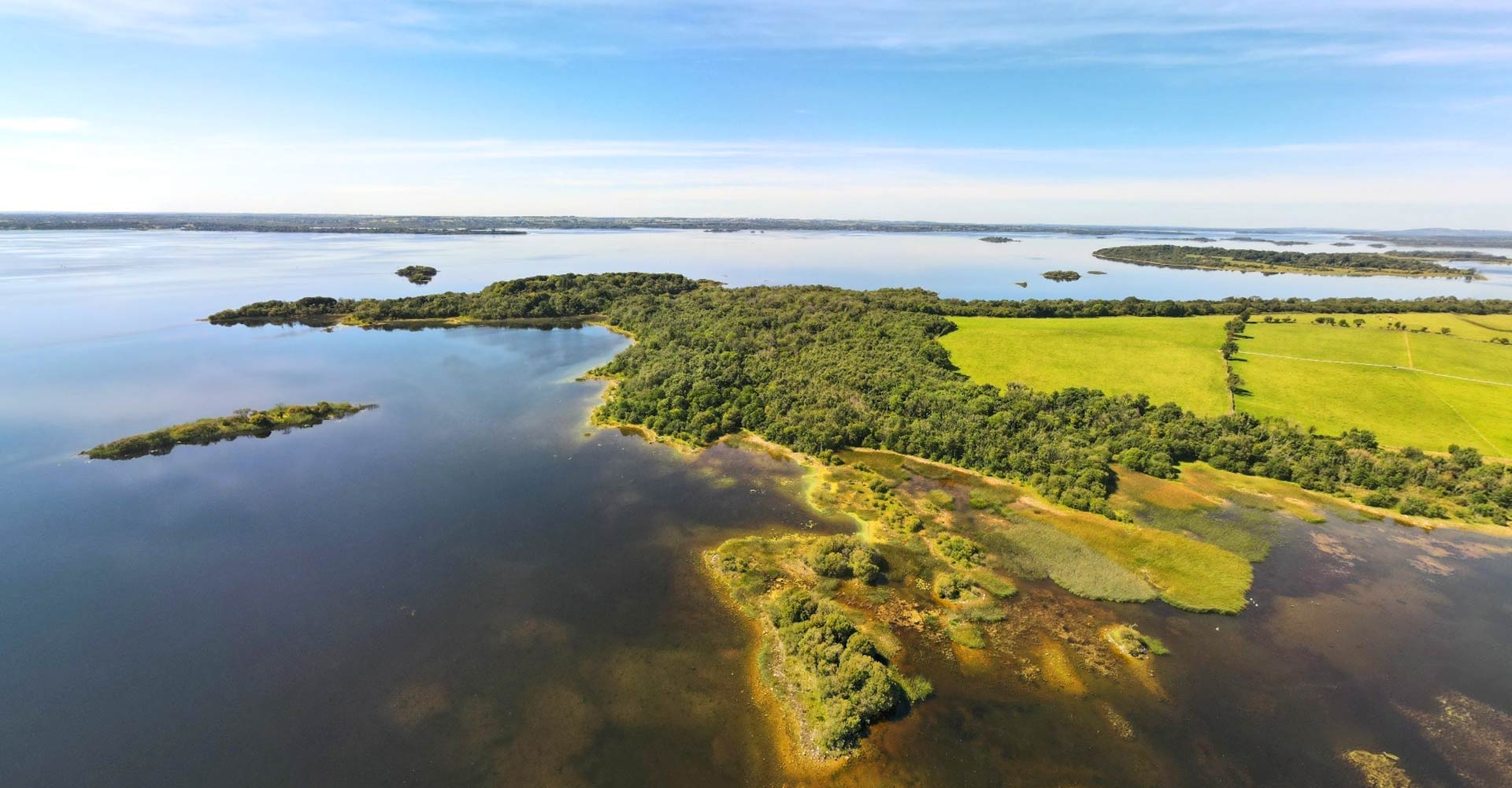 5. The Golden Mile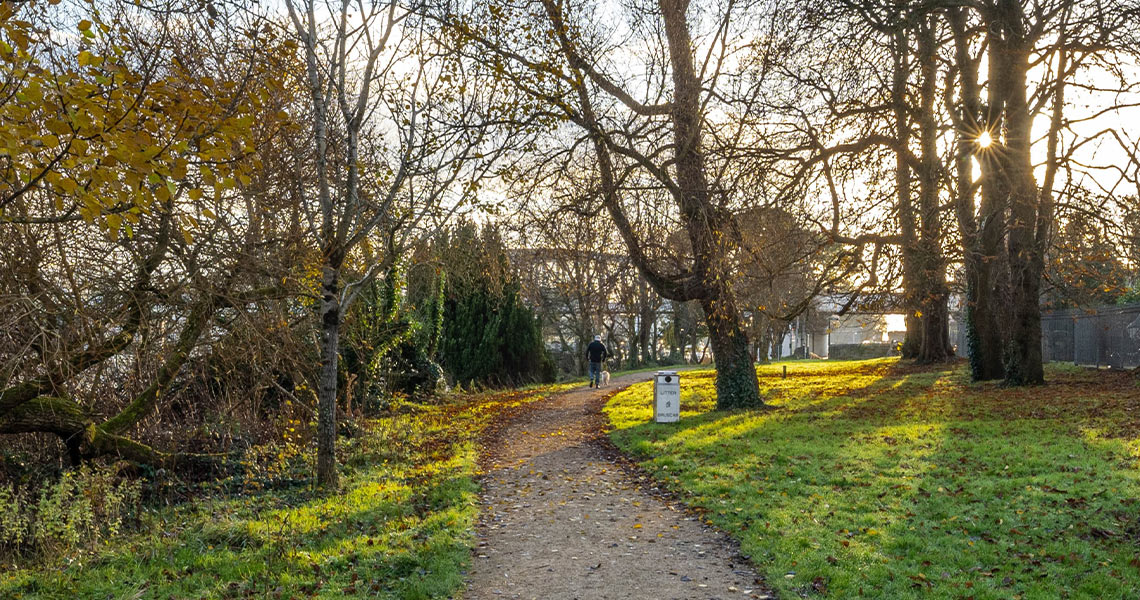 A sunny day or evening and The Golden Mile go hand in hand! This trail runs for 5.3 km in a loop – threading down from the Luan Art Gallery, along the River Shannon and canal and back. A beautiful way to relax, catch some rays and watch the boats go by. Life is good!
The trail is excellent for birders, anglers and hikers, and dogs on a leash are welcome.
6. Glendeer Pet Farm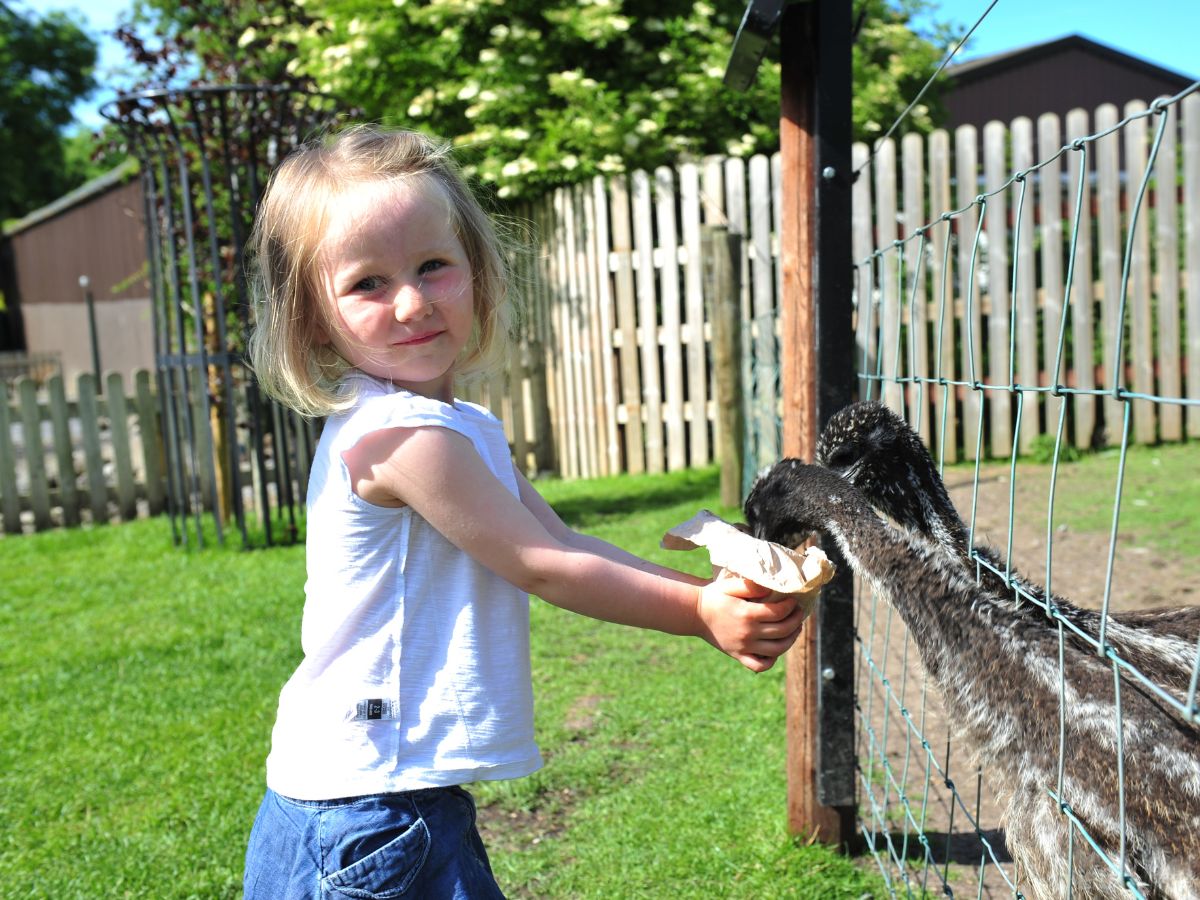 Every family's favourite – and on a fabulous sunny day this is an all-round winner! Glendeer Pet Farm is just a 10-minute drive from Athlone and offers 'animal interaction at its best'!
With over 50 species of animals and birds, there are just so many friends to meet here, from farmyard pot-bellied pigs, goats, donkeys, sheep and cows to the more exotic alpacas, emus, ostriches, monkeys and wallabies. The kids will love feeding, petting and even holding their furry pals. There's a traditional farm cottage to explore, playgrounds to enjoy and a fairy trail to follow. Take a slow walk on the beautiful nature trail, get energetic on the zipline, double obstacle course and maze, then reward yourselves with fresh coffee and homemade treats.
PS The Farm has lots of undercover facilities, so don't worry if the rain should make an appearance!
7. Dun Na Si Amenity and Heritage Park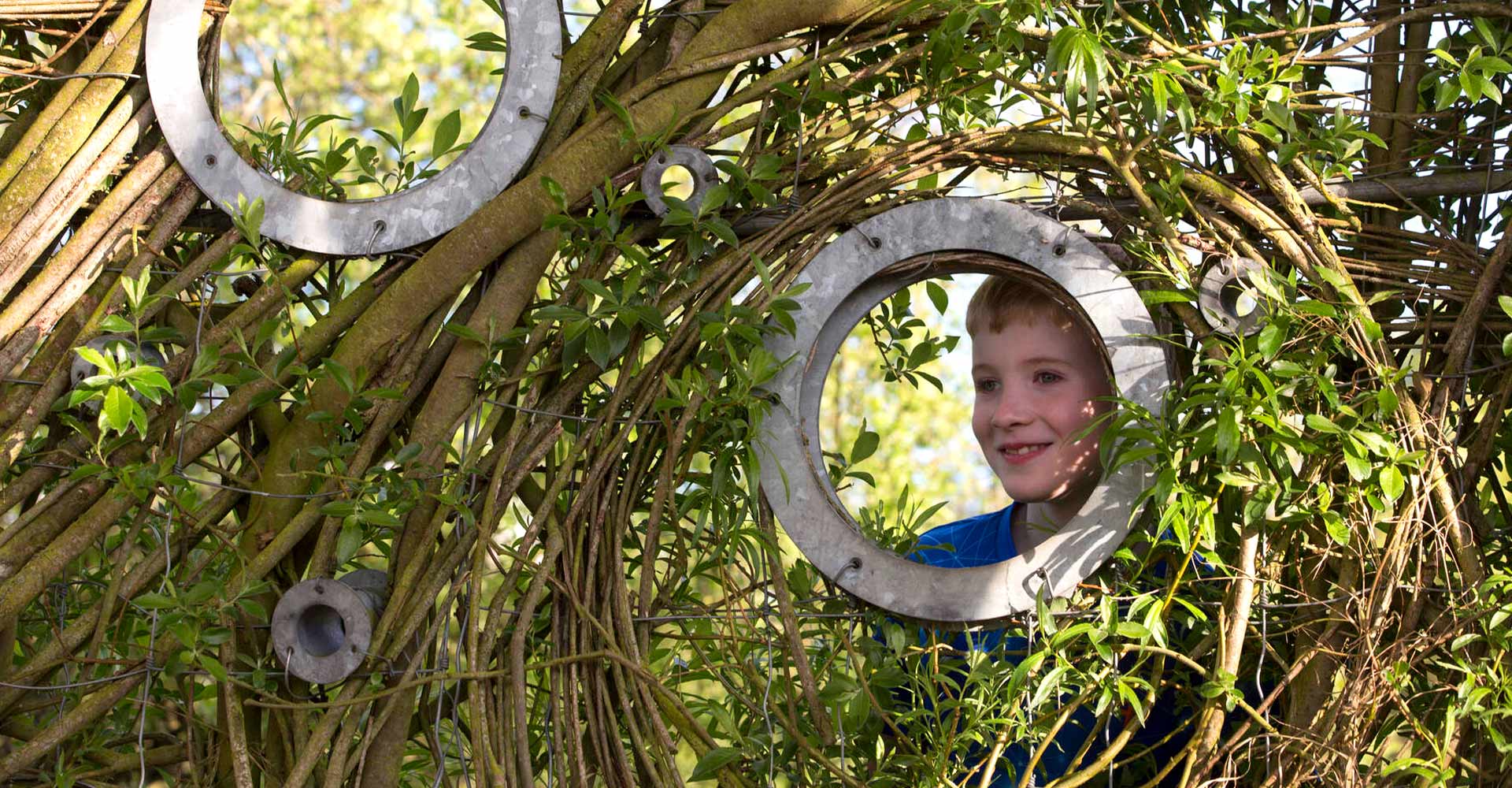 Right in the heart of Ireland, at the gateway between Ireland's Hidden Heartlands and Ancient East, sits this beautiful award-winning park. Situated in Moate, it's just 10 minutes from Athlone but feels like you're travelling back in time on a unique outdoor adventure. Here, tradition, heritage, activity and nature all come together to give your family something really memorable.
In the Heritage Park you'll take an immersive journey through Ireland's fascinating rural past. From the dolmens and stone circles of prehistoric farmers to medieval ringfort settlements – you'll see it all. You'll meet traditional farmyard animals at the Pet Farm and be fascinated by the Rural Museum's ancient and restored farming equipment.
The Amenity Park is a beautiful and safe open space ideal for play, exercise and relaxing in the sunshine. This dedicated park and nature reserve includes playgrounds, a woodland, a tree sanctuary, bird hide, sculpture gardens and board walk. A day spent here is one you won't forget.
8. Old Rail Trail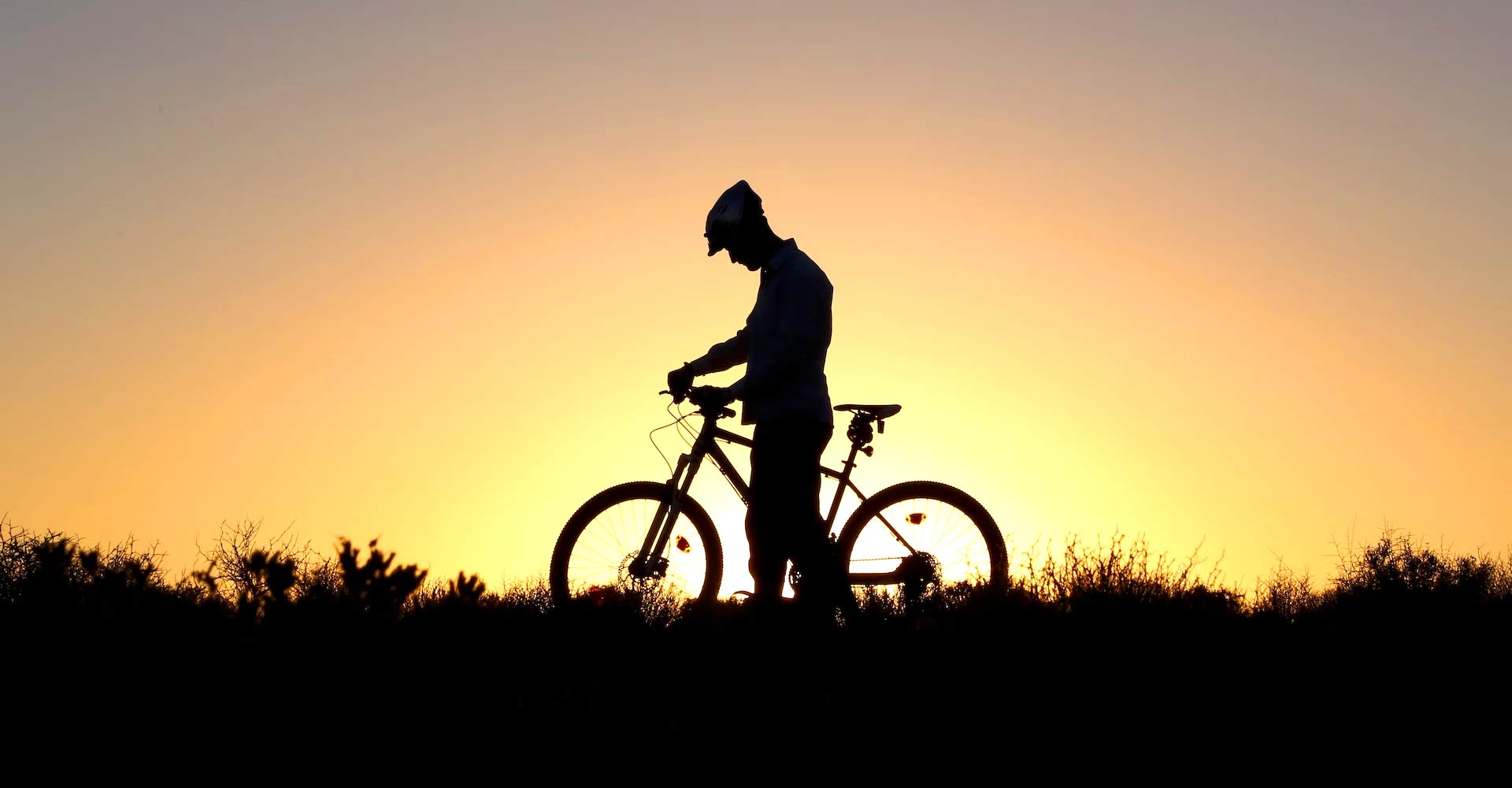 Get on your bike and ride… this wonderful, dedicated cycle path that is a converted stretch of the Midlands Great Western Railway track.
The Old Rail Trail begins in Athlone and ends in Mullingar – showcasing natural beauty, birdsong and the best of flora and fauna all the way. The trail runs for 43 km in total, but you can hop on and off as you please. You'll pass restored station houses, pretty stone bridges and many areas of heritage. There's no better way to get to know this magnificent countryside.
9. Hill of Uisneach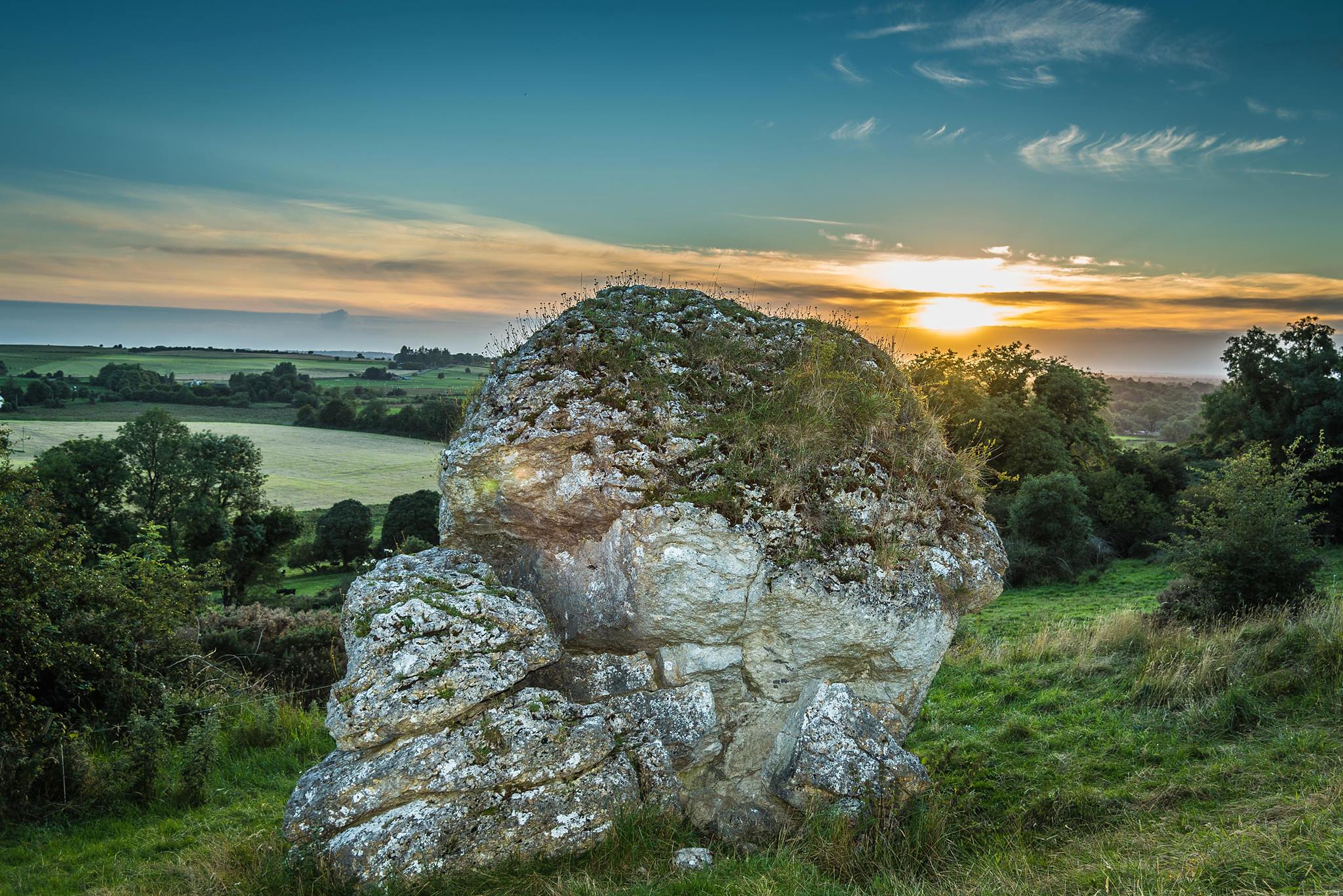 They say the thin veil between myth and reality disappears at the Hill of Uisneach, just 30 minutes from Athlone – and you're going to love it! As the centre of Ireland in so many ways, the Hill of Uisneach is one of the world's most sacred and historic sanctuaries – the heart of the ancient Kingdom of Mide. Here you can follow in the footsteps of Ireland's High Kings, Gods and Goddesses, and soak up the culture, history and mythology of this extraordinary place. There are also many archaeological remains to be found on and around the Hill, many of which are National Monuments.
As part of a working farm on private land, you can access the Hill via a guided tour.
10. Lough Key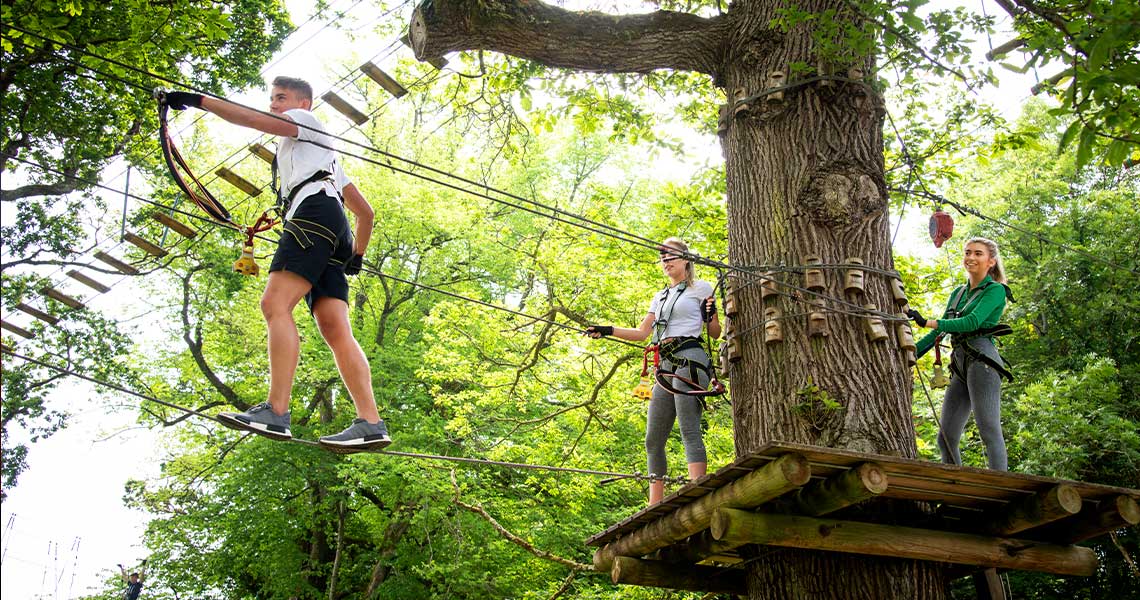 Camping, biking, boating, walking – take your pick at Lough Key Forest and Activity Park, an 80 km drive from Athlone and offering a unique collection of activities, attractions and pursuits.
Rising 9m above the woodland floor, the amazing 300 m long Tree Canopy Walk gives you an incredible bird's eye view of nature as you travel the treetops and take in the panoramic views. While the outdoor Adventure Play Kingdom thrills the kids with towers, slides, swings, puzzles, climbing frames and roundabouts.