WHERE TO STAY
A tranquil woodland area
Portlick, Glasson, Athlone, Co. Westmeath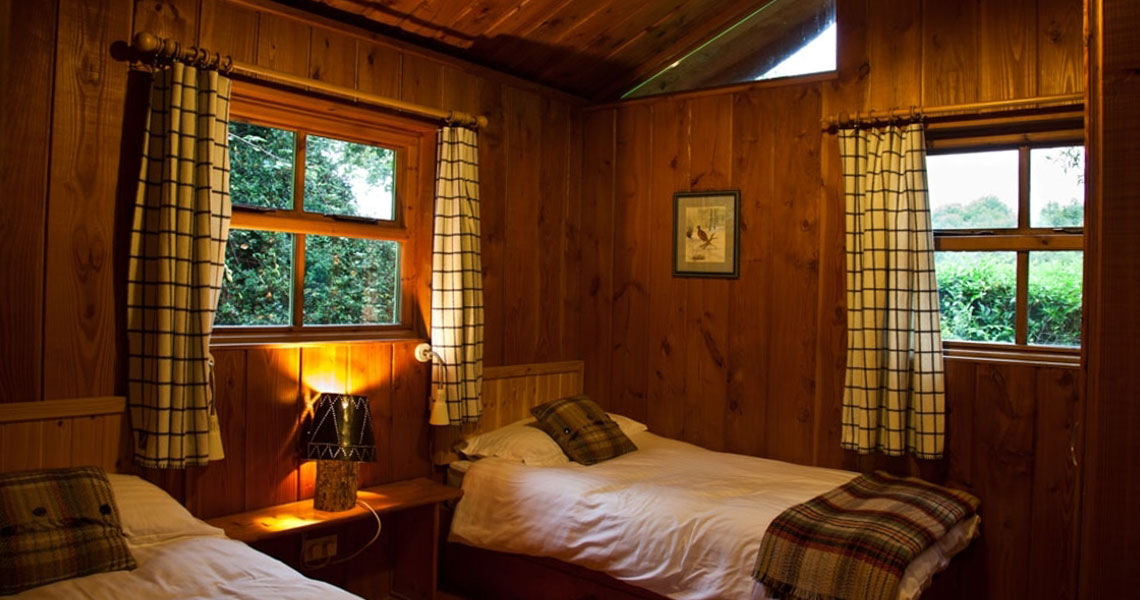 Carnakilla Cottages timber-built cabins are located on the shore of Lough Ree, Glasson, Athlone, County Westmeath.
Near Glasson Village, Athlone, the property adjoins a tranquil woodland area and includes a party/communal room for guests.
Carnakilla Cottages are unique, timber-built cabins situated on the shores of Lough Ree near Glasson Village, Athlone, County Westmeath. They adjoin the vast and wonderful Portlick Woodland walks area, and this idyllic setting provides the perfect location to escape the hustle and bustle of the world. The cabins are built entirely with wood in a style similar to that of the American cabin/hunting lodge. Constructed with native Irish Douglas fir, they have an atmosphere and quality very different and appealing. They have also been built in a sustainable way, utilising many local materials from the area and from Lough Ree.
A total of five cabins are available for booking as a week-long holiday or more; or they are ideal for that short break away. Each cabin has a large living/dining area and kitchen, which is equipped with all cooking utensils. There are three bedrooms and an outside deck and picnic area. Additionally, a recent upgrade of an old thatch barn as a party room and communal space has proven a great success, and permits families and groups staying at the cabins to book the thatch for a get together. For those who have a boat or cruiser on Lough Ree, the property's new marina allows them to berth overnight and enjoy the comforts of terra firma.
For more information and bookings