YOUR CENTRE OF BUSINESS EXCELLENCE
'On the Hill of Uisneach and in Athlone Castle, where East meets West, the High Kings of Ireland assembled to make laws, decisions and plans. Continue the tradition by holding your next conference or event in Athlone.'
With a combined capacity for up to 10 000 delegates, premium accommodation, high-speed broadband and a spread of international dining options – Athlone hotels and venues are the perfect place for your next conference, meeting or event, whatever its size.
Bringing People Together
As the central heart of Ireland, Athlone has through the ages been a meeting place – an assembly point of Irish dynasties and a Royal stronghold during Anglo-Norman times. Geographically, ours is a town where east meets west, and where the mighty Shannon River blends into Lough Ree.
Today, as a convenient, central location, Athlone embraces new kinds of meetings and connections – where business leaders, captains of industry and decision-makers come to gather, share and grow. There are so many reasons for making Athlone the home of your next business conference…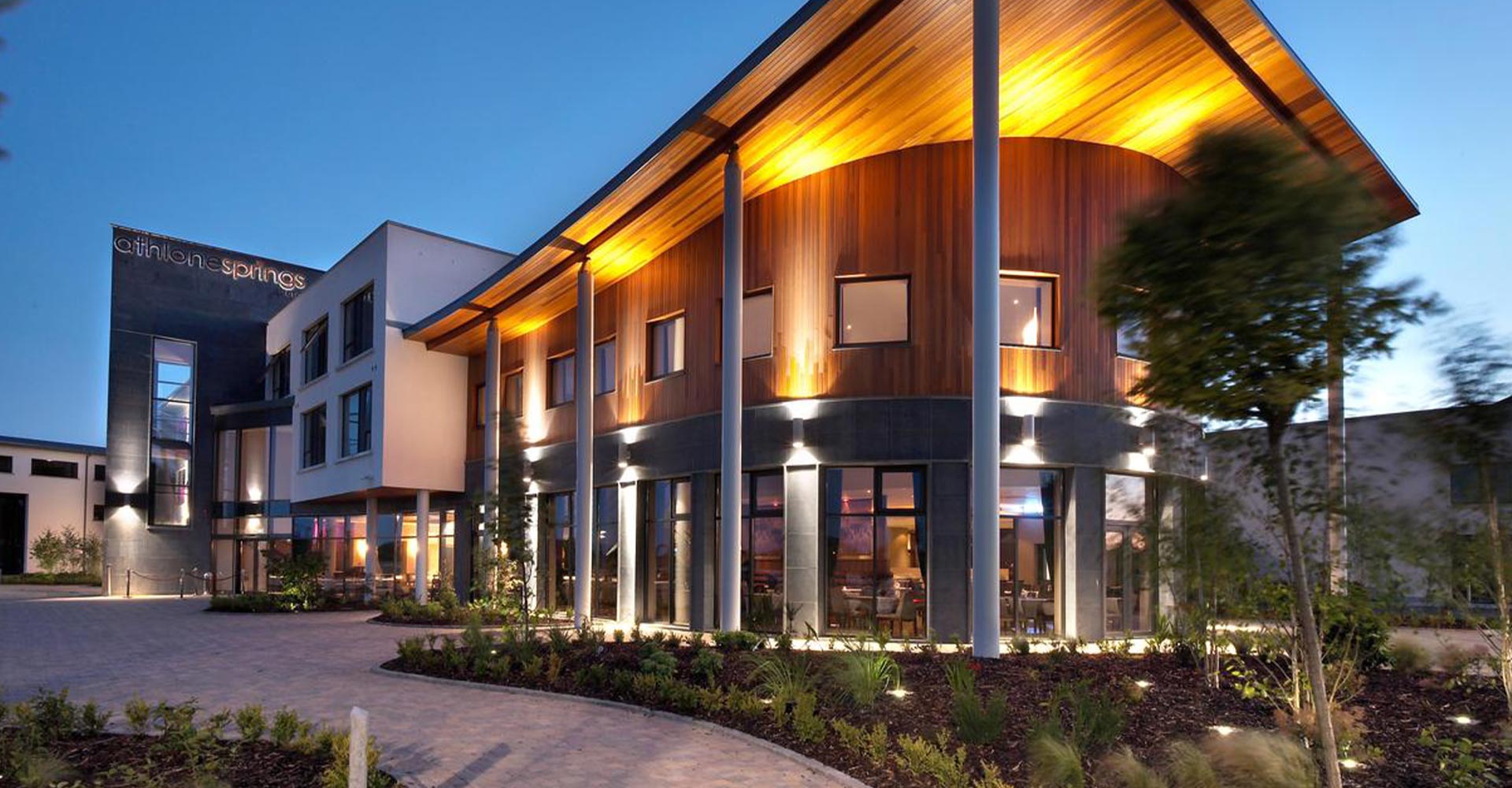 Why should you meet in Athlone?
Connect at the Heart of it All

Choose one of Athlone's world-class conferencing venues for scenic surroundings steeped in rich history – the perfect backdrop for your next business event.