WHAT'S ON
Every Saturday Morning at 11am
See Facebook Get Athlone Walking Group for venue.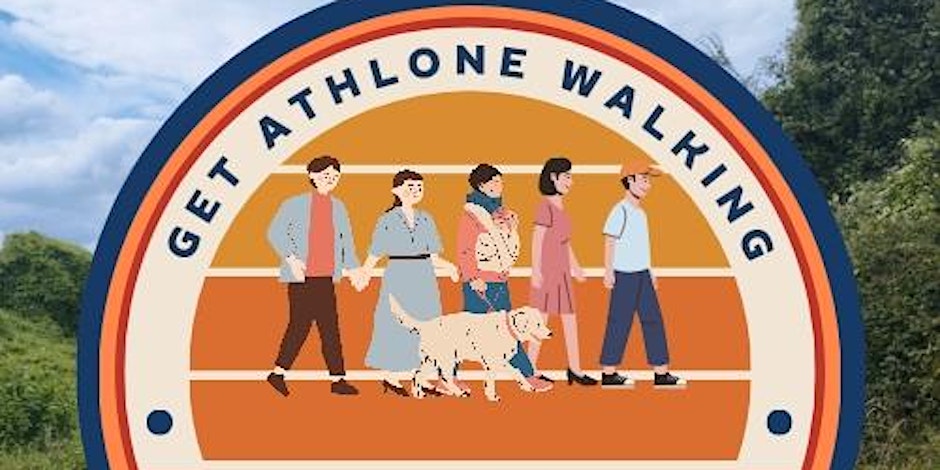 Get Athlone Walking
Join the Get Athlone Walking Group!
Are you looking for a fun and enjoyable way to stay active and explore the beautiful town of Athlone? Look no further! The Get Athlone Walking Group is the perfect opportunity for you to get outdoors, meet new people, and improve your fitness.
Event Details:
Date: From Sun Sep 03 2023
Time: 10:45 am
Location: See Facebook Get Athlone Walking Group for venue.
Duration: 5-10km (2hrs)
Bring: Appropriate trainers and gear. Water & Snack.
Our walking group is open to people of all ages and fitness levels. Whether you're a local or tourist seasoned walker or just starting out, you're welcome to join them. They believe in the power of community and the positive impact that walking can have on our physical and mental well-being.
Why Join them?
Discover hidden gems in Athlone as you explore different routes each week.
Make new friends who share your passion for walking and staying active.
Improve your fitness levels and enjoy the numerous health benefits of walking.
Escape the hustle and bustle of daily life and reconnect with nature.
So, grab your comfortable shoes, bring a bottle of water, and join them for a fantastic walking experience in Athlone. Simply show up at the designated location and time. They can't wait to meet you!