Blog
Relax. Rejuvenate. Recharge.
Perhaps it's the fact that you're close to gentle flowing water, or in a place where time moves a little slower. Perhaps it's that when it comes to hospitality and service excellence, Athlone is a name that travels well. Whatever your reason – make sure you choose the heart of Irish luxury and indulgence for your next blissful break and book at one of Athlone's world-class, premium health and beauty spas. Your body and mind will thank you for it…
Beyond Luxury Pampering at Sirana Spa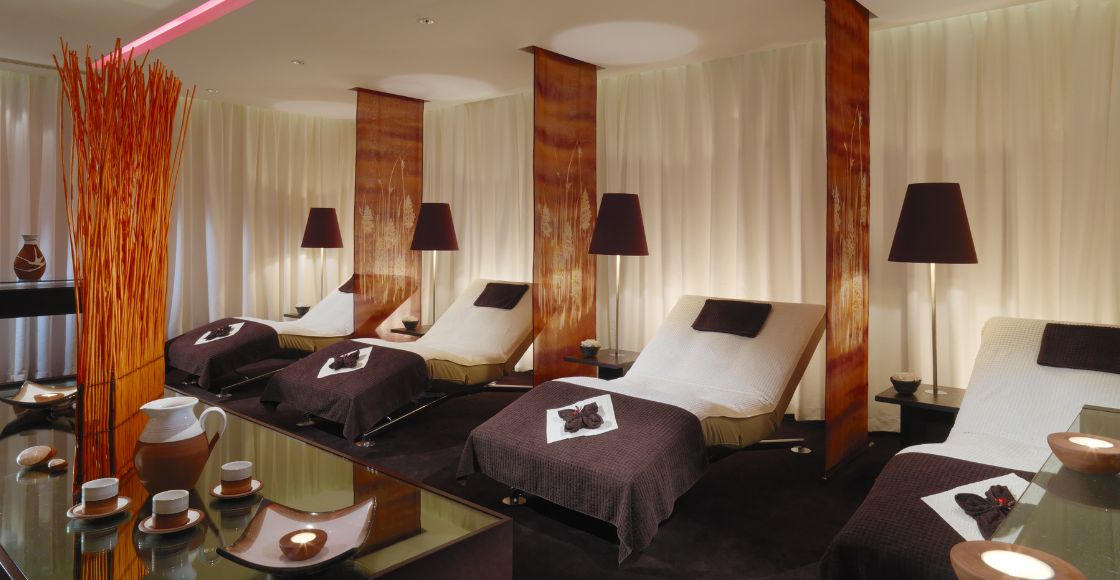 Stunning Sirana Spa is cocooned deep within the Sheraton Hotel in Athlone and is waiting to indulge you with urban pampering at its finest. The spa's décor is inspired by the sand, heat and hues of the Sahara Desert – at once calming and tranquil. There's a magnificent menu of treatments to choose from, including a range unique to the spa as well as Elemis spa treatments.
Reward yourself with a full day package – a journey that starts with an exotic mud rasul, through to an Elemis cleansing salt scrub, full body massage and Elemis luxury facial. Let the tension slip away in the spa's exotic mud chamber or thermal area or customise your spa experience – from de-stressing scalp massages to summer-ready manicures and pedicures.
You'll also love that Sirana lets you complete your pampering experience by relaxing and enjoying the culinary excellence of its spa dining area. There's everything from delicious two-course lunches to afternoon tea and spa dining boards. A perfect way to round off your treat!
Experience Sensory Heaven at Mingala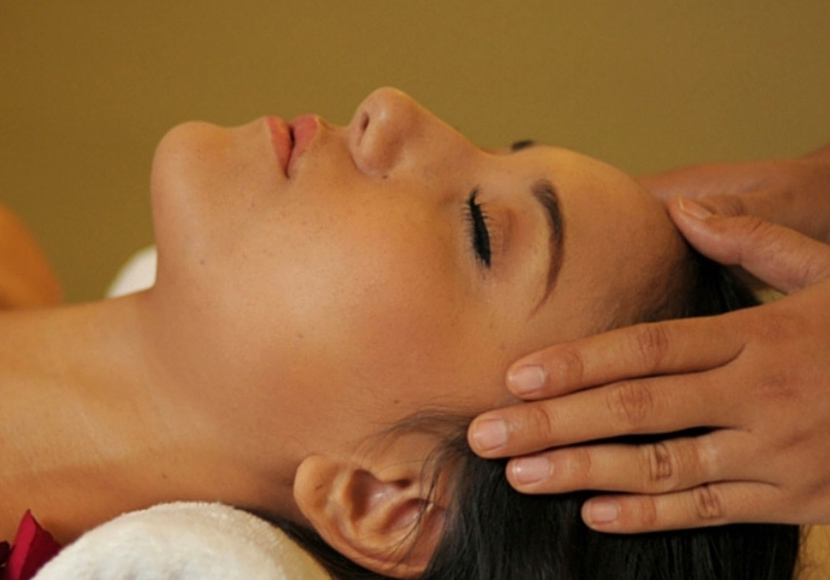 This is your time to stop the world and enjoy some serious pampering at Mingala Day Spa at Shamrock Lodge Hotel, Athlone.
The spa prides itself on helping you 'leave time behind' at the front door: where stress ends and relaxation begins. The spa offers an impressive range of quality body and facial skin care treatments designed to give you me-time second to none. Whether you choose hot stone therapy, a relaxing head massage, a luxury body wrap or bamboo back massage – Mingala is about head-to-toe bliss.
Embrace the Unique at Utopia Spa
"Utopia has created a private world of Asian grace, inspired by traditional healing techniques and a determination to create something rather exquisite."
Head for top drawer rejuvenation South-East Asian style, at this unique destination day spa. From the time you enter this space of elegance and refinement, from ornate glass lanterns to grand wooden staircase and whimsical décor, you'll see and feel that Utopia lives up to its name. This is a place of the intoxicating scent of exotic flowers and essential oils, atmospheric candles, crisp fine cotton sheets and the very best in treatments. From a simple massage to a full makeover and everything in between – Utopia dedicates itself to your complete relaxation. There's a full menu of treatments including facials, massages, body scrubs, wraps, reflexology therapies and so much more, together with personalised, attention-to-detail care.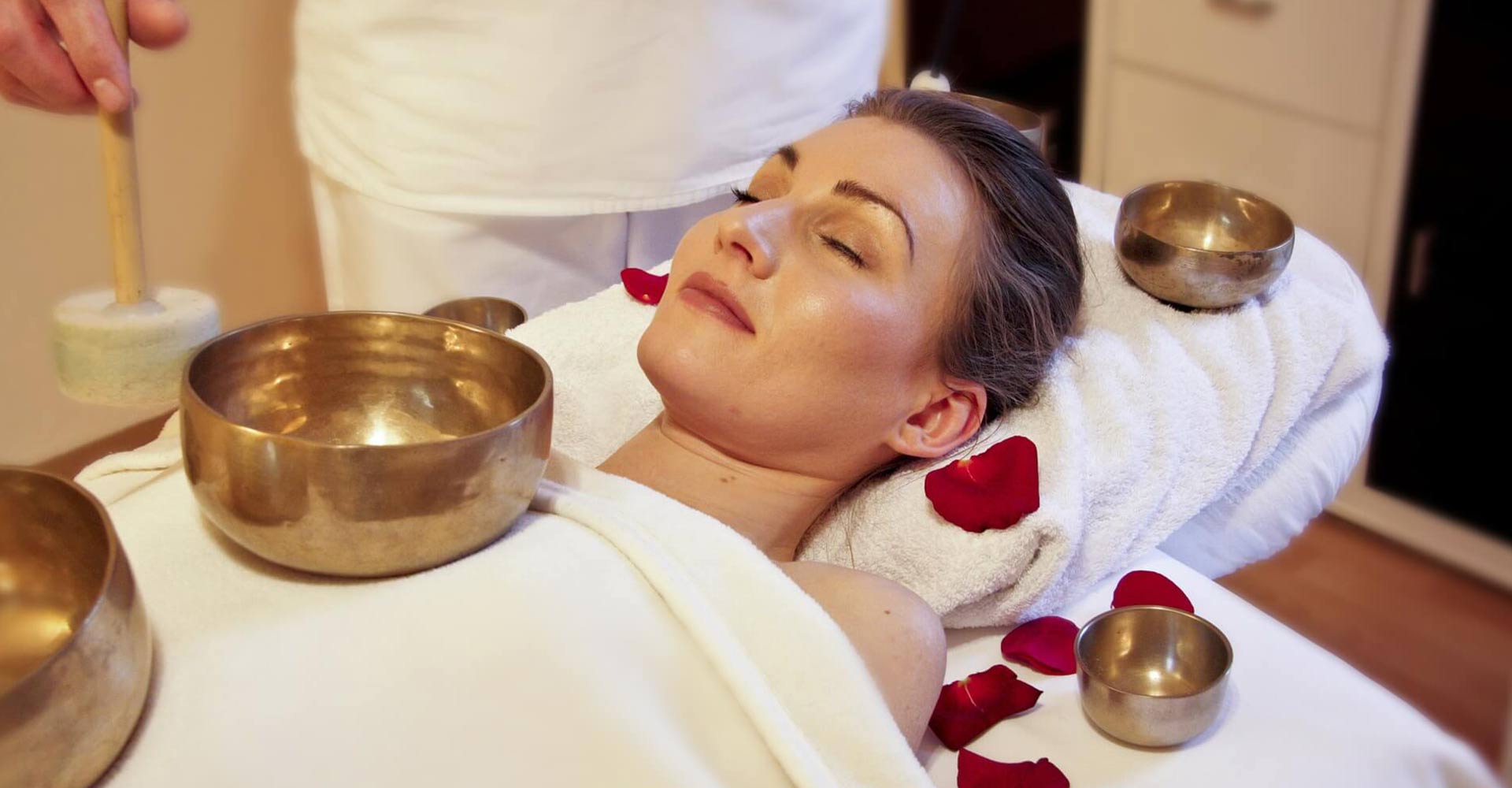 Lakeside Luxury at Cedarwood Spa
An intimate spa sanctuary on the shores of Lough Ree, this haven at Wineport Lodge is the home of sheer luxury and personalised pampering. You'll love the back-to-nature beauty of the spa's intimate cedar-clad treatment cabins, where the highly skilled therapists work their magic.
Push your worries away and soak in the deep outdoor baths – either seaweed or mud – with endless views of Lough Ree. Make your choice of premium treatments, including hot oil massages, Voya facial treatments, Yon-Ka Paris facial treatments, manicures, pedicures and lots of special packages.
The spa also features a stunning infinity plunge pool, within touching distance of the lake, as well as the luxurious Relaxation Lounge. Then wrap up your spa journey with the lodge's unique floating Hot Tub Pontoon, complete with Prosecco.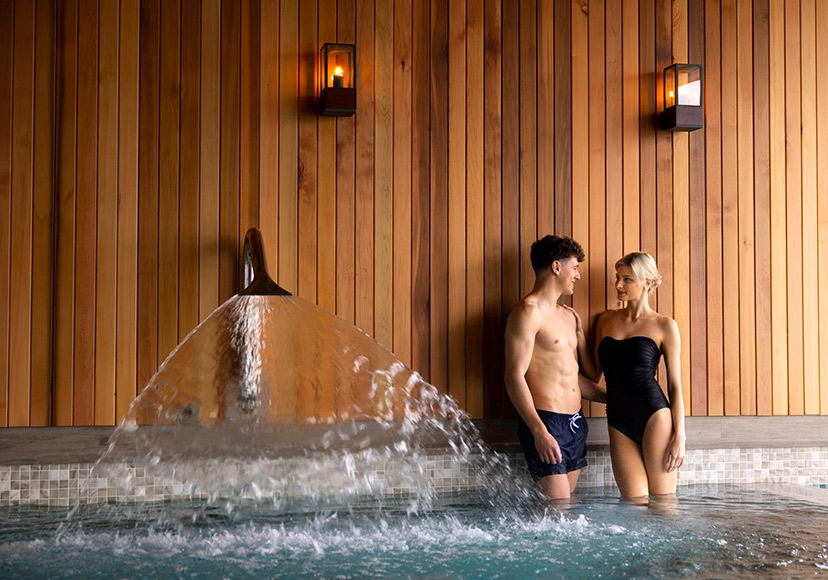 Holistic Health at Brooks & Co Spa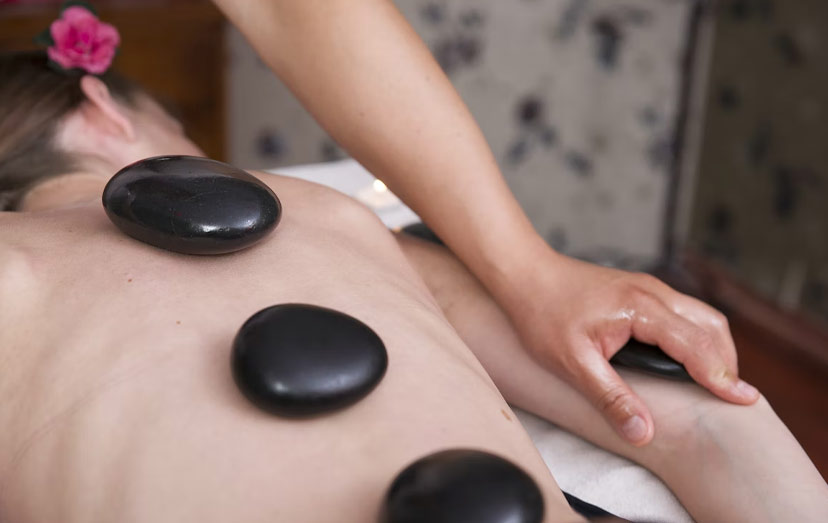 Brooks & Co Spa at Glasson Lakehouse takes an holistic approach to your spa experience, focusing on the entire body, mind and soul for ultimate balance, harmony and wellbeing.
To give you the ultimate self-care journey, the Spa uses specific aromatherapy scents – elevating your relaxation experience.
Make your choice of full and half day treatments – including hydrating, detoxifying and nourishing facials, deep tissue massage, and Bare Luxury by Morgan Taylor manicures and pedicures. Each treatment is tailored to your specific needs and requests.
Mindful Wellness at Olive Keyes Yoga and Pilates
This state-of-the-art Pilates studio in Athlone is headed by award-winning instructor, Olive Keyes. It is Athlone's heart of mindful movement – offering Pilates, yoga stretching, mindfulness meditation as well as relaxation and wellness progammes. A session or two here really is the perfect way to unplug and invest in yourself while visiting Athlone.
The studio offers a wide range of Pilates and well-being packages to suit your needs and based on teachings from Dr. Jon- Kabat-Zinn and Eckhart Tolle. It's the ideal destination for groups of friends on retreat and is listed with Discover Ireland as a Staycation Destination.