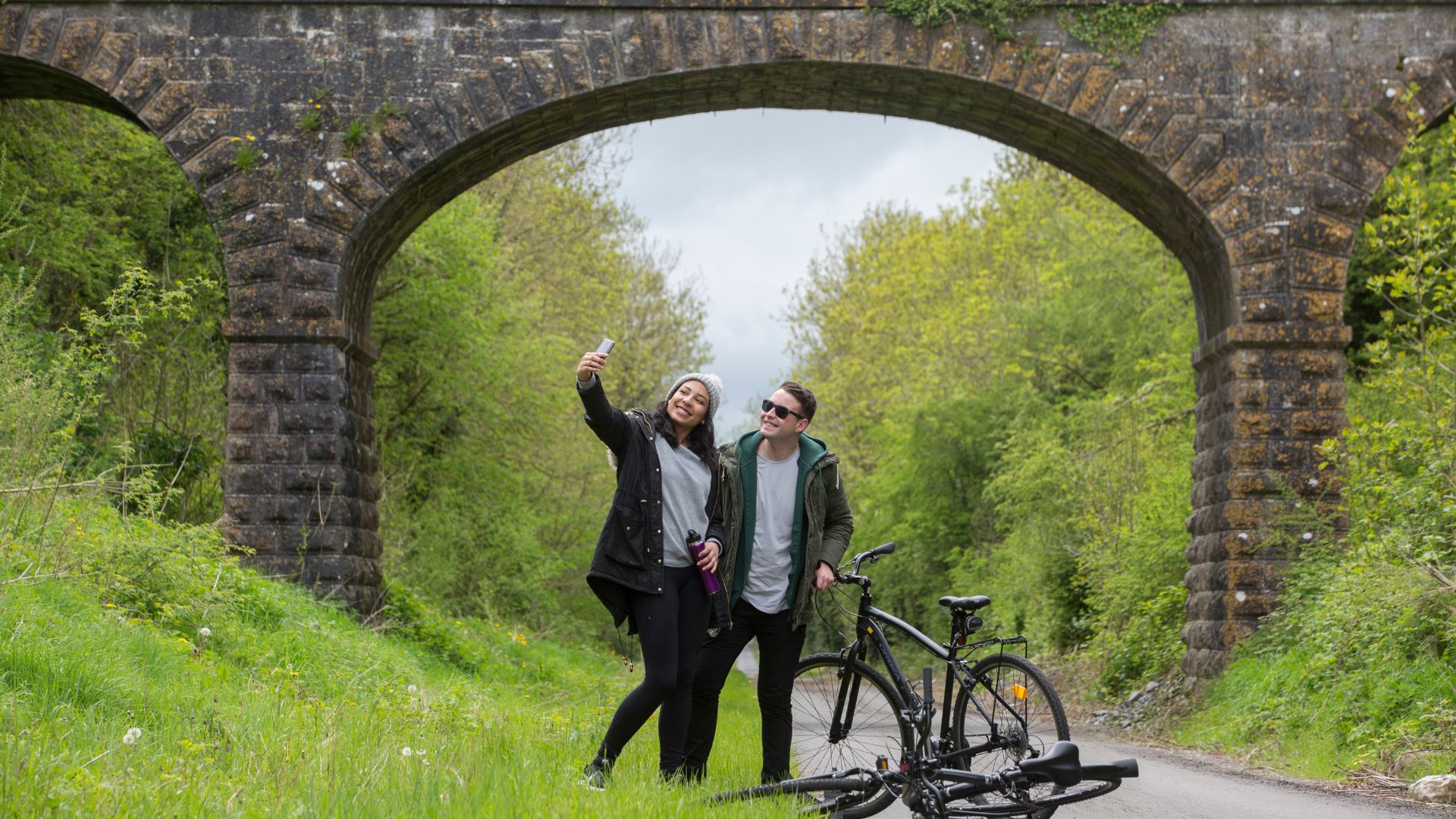 This is a 'must' cycle for anyone who likes getting out on their bike.
Start in Mullingar and follow the path as it snakes along the canal to the head of the Greenway. For the next 40km you're in biking heaven.
But don't let the distance scare you, hop off and visit Dún na Sí Amenity & Heritage Park along the way. You'll meet everyone on the route from passionate enthusiasts to those out for the fresh air. This is a dedicated cycle path that follows the old rail track under arched bridges, through a tunnel and past beautiful countryside all the way to Athlone. Entirely off-road and mostly flat, the Old Rail Trail Greenway is very safe for families and perfect for a leisurely cycle or stroll.
With lots of entry and exit points, you can hop on and off to explore the villages and attractions along the way. Whether for a leisurely 8km cycle from Athlone to Moate or the ambitious 40km, check out the brochure, view the map or share the infographic with your cycling friends and plan your day on the Greenway.
The greenway, 42km in total, traces the historic Midlands Great Western Railway track past restored station houses and under stone arched bridges and overhanging trees.. From the River Shannon in Athlone to the Royal Canal in Mullingar, it passes through many areas of unique biodiversity and heritage.
Moby bikes can be rented via the Moby Move App at 12 locations in the town for as little as one euro per hour. For more information on the Moby Move app click here.