Blog
Athlone is more than just scenic landscapes, it's a haven for artists
Athlone is more than just scenic landscapes, it's a haven for artists, both emerging and established, a place where imagination takes flight and history takes form. Join us as we delve into three gems of Athlone's art scene – the captivating Athlone Art Gallery, the crown jewel of Athlone's art scene; the Luan Gallery, and the enchanting Celtic Roots Studio, all a testament to the town's rich creative tapestry.
Athlone Art Gallery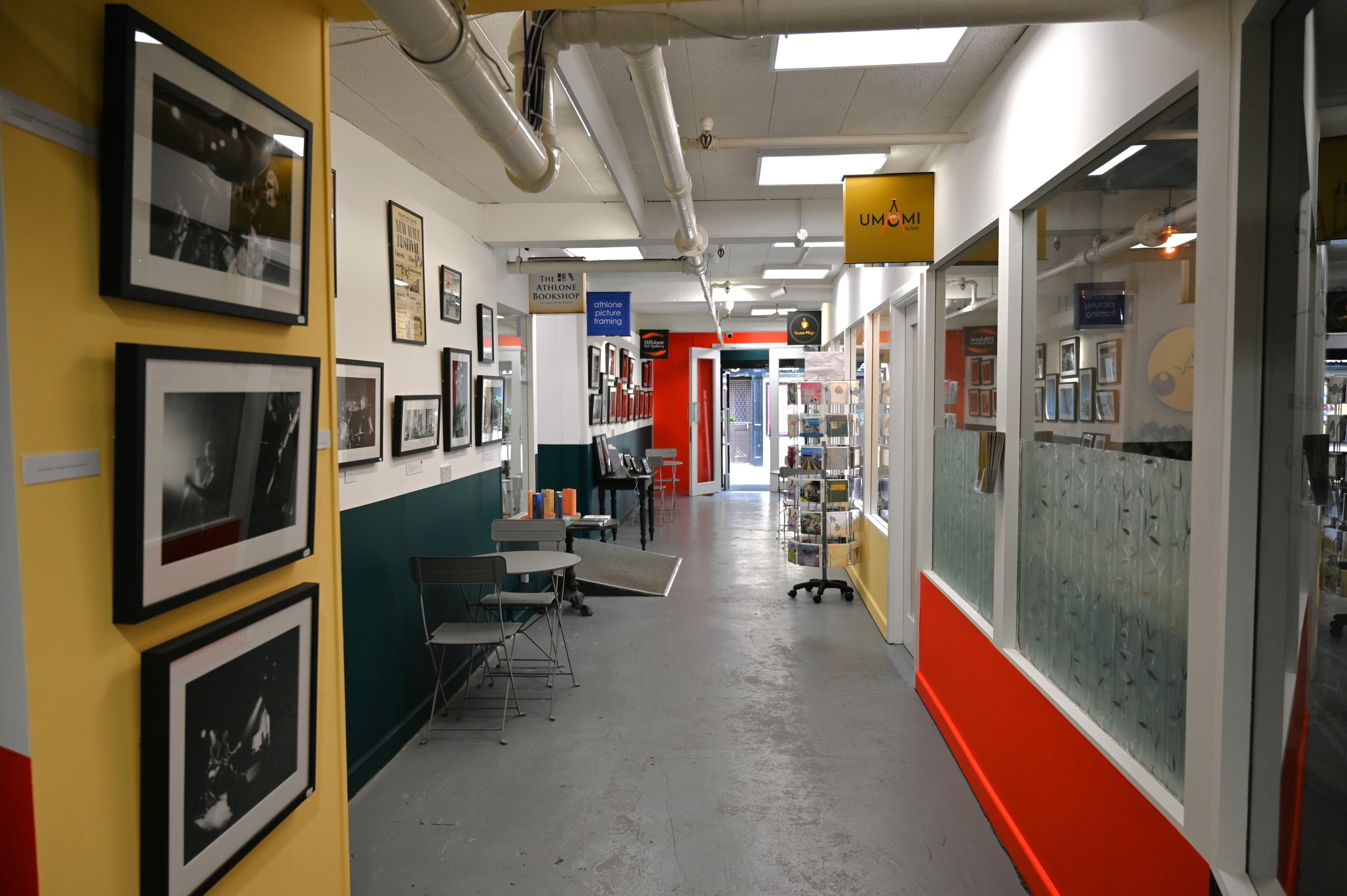 In 2021, the Athlone Art Gallery burst onto the scene, igniting the town's artistic spirit. It's not just a gallery; it's a place of expression. This dynamic space showcases the works of both rising talents and seasoned artists, making it a haven for the entire artistic spectrum. With 10 exhibitions a year, from the richness of oil to the fluidity of watercolour, from bold acrylics to the intricate encaustic paintings. Styles vary as widely as the Irish landscape itself, from the tranquillity of sea and landscapes to the depth of graphic prints, surrealism, and the stillness of life. And the best part? The collection evolves every two months, ensuring a fresh canvas for new artists to get involved.
Luan Gallery: A Portal of Creative Expression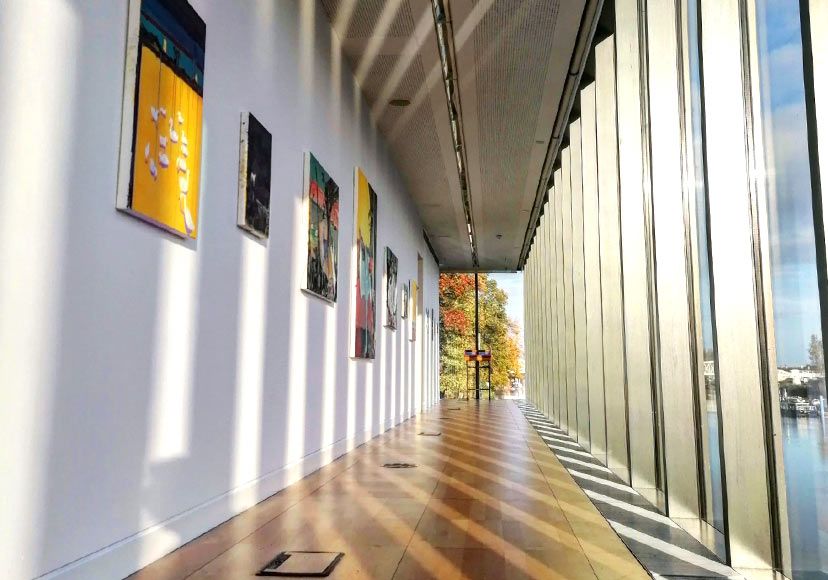 Now, let me guide you across the bridge in Athlone, to a world of creative wonder nestled on the right-hand bank – the captivating Luan Gallery. It's not just a showcase; it's a masterpiece in its own right. This modern wonderland offers uninterrupted views of the majestic Shannon water through its floor-to-ceiling windows, creating a space where art breathes and flourishes. The Luan Gallery is a true advocate for artists from the midlands, of Ireland, and beyond. Here, you'll encounter a harmonious blend of media – from paintings, sculptures and textiles. The best part? Entry is free, and if you're curious, a one-on-one tour is just an ask away. Every visit promises a new visual adventure as the collection evolves on a frequent basis.
Celtic Roots Studio: Sculpting History and Nature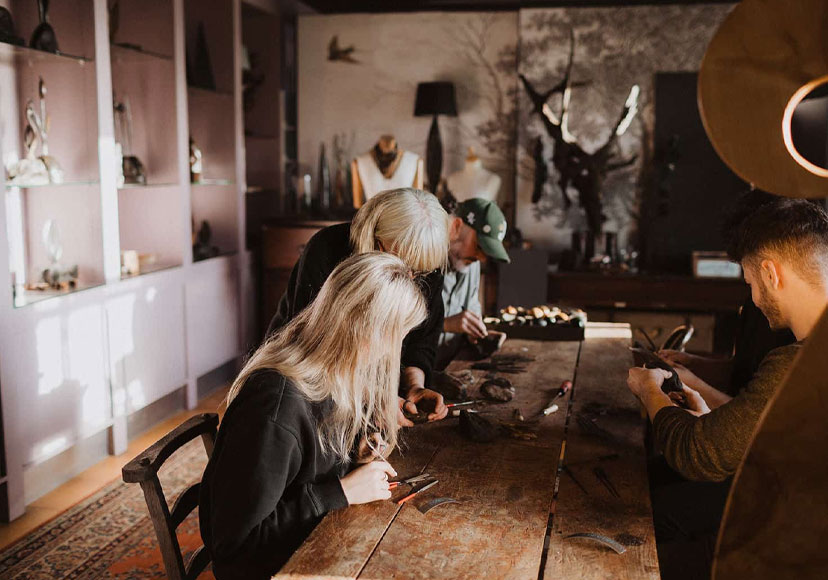 If you're looking for a bit more hands-on artistic experience? Venture a bit further to Ballinahowen in County Westmeath, where the Celtic Roots Studio resides, crafting art with a story as old as time itself. Imagine sculptures and unique gifts brought to life from 5,000-year-old bogwood, preserved in the Irish bog for millennia. Led by lead sculptor Helen Conneely, this cooperative studio breathes life into nature's remains. Immerse yourself in the process during a tour, where you'll witness the transformation and even have the chance to create your own masterpiece to take home. Delve into the history of bogwood and discover the perfect gift among the incredible sculptures, wish stones, and jewellery.
The artists at Celtic Roots Studio have not only crafted for their local community but also for the world stage. Their work, a marriage of ancient materials and modern creativity, has graced the hands of heads of state, adorned the walls of companies, and found homes across Ireland and beyond. It's a testament to the power of art to bridge cultures and transcend time.
As you journey through Athlone's artistic havens, remember that you're not just witnessing art – you're becoming part of it. The Athlone Art Gallery, Luan Gallery and Celtic Roots Studio are more than just spaces; they're gateways to inspiration, expressions of history, and echoes of human connection. From strokes of paint to sculptures carved from ancient wood, Athlone's artistic scene is a direct insight into the culture Athlone has to offer. So, let the colours enthral you, the sculptures move you, and the history guide you, as you explore the canvas of creativity that Athlone so generously shares.