Blog
Find out about the best family-friendly attractions and activities in Athlone, from parks and playgrounds to museums and art galleries.
Calling all families! Get ready for a thrilling adventure in Athlone! Discover the top family-friendly activities and attractions that'll keep your kids entertained and create lasting memories. From parks and playgrounds to museums and art galleries, Athlone has it all. Let's dive into the world of family fun in Athlone!
Viking Boat Cruise
Set off on a voyage through history with the Viking Boat Cruise in Athlone! Step aboard a traditional Viking longship and set sail on the tranquil waters of the River Shannon. As you glide along, expert guides will regale you with fascinating tales of Athlone's Viking past, sharing stories of conquest, trade, and exploration. Take in the breathtaking scenery, including Athlone Castle standing proudly on the riverbank. This immersive experience offers a unique perspective on the town's rich heritage and provides a memorable adventure for the whole family. Don't miss the chance to become a modern-day Viking on this captivating boat cruise.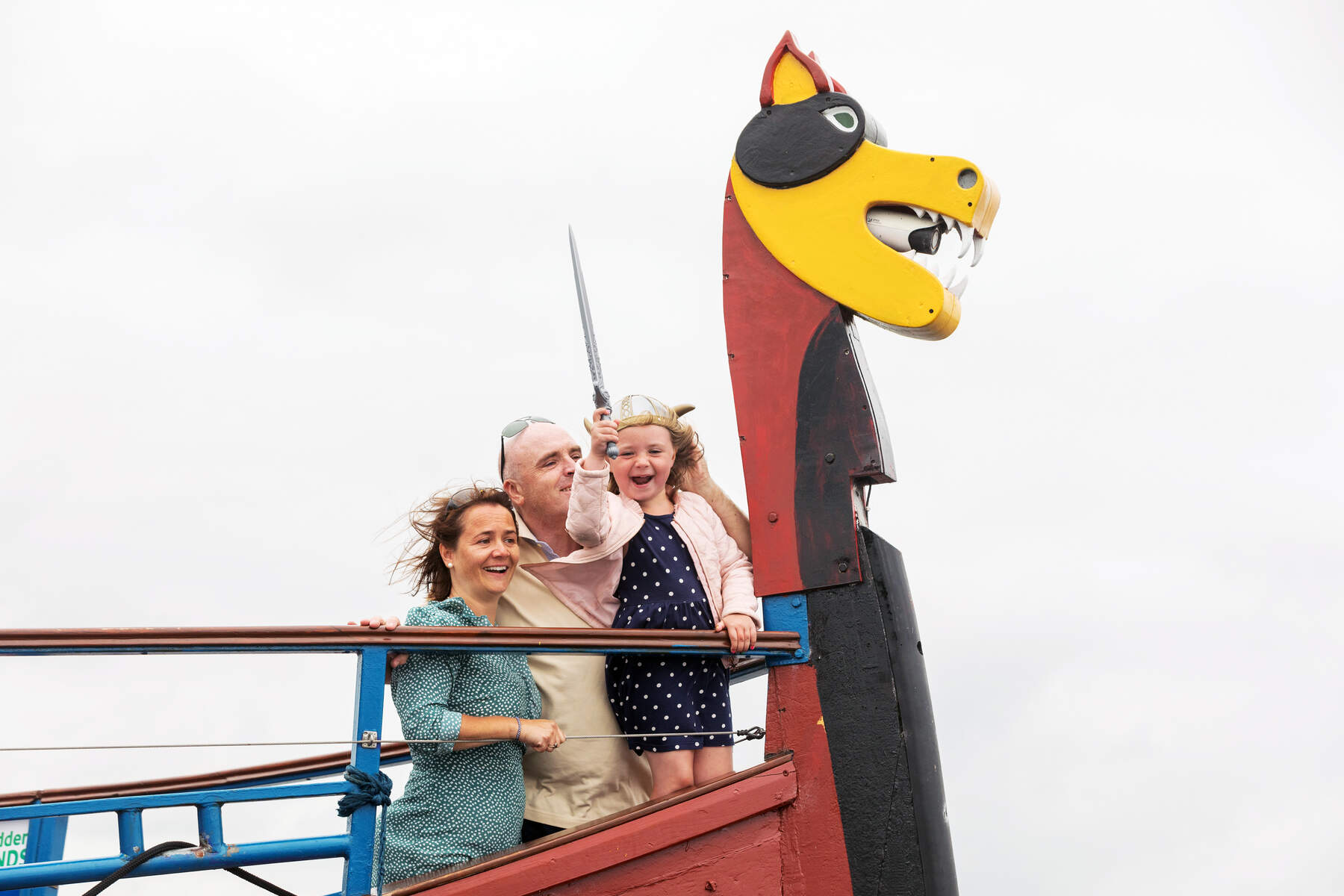 Dún na Sí Amenity & Heritage Park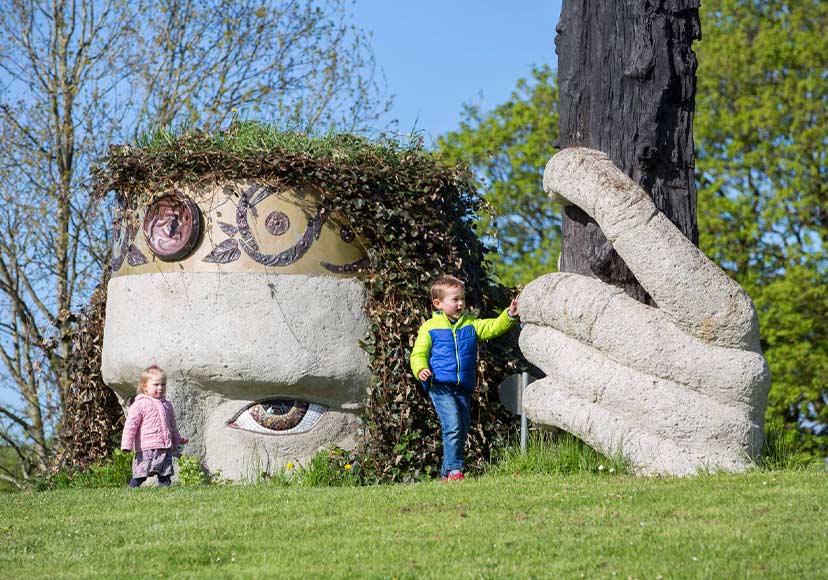 Dún na Sí Amenity & Heritage Park offers a multitude of amenities that promise a day of endless exploration and adventure for families visiting Athlone. Nestled in the heart of Ireland, this 27-acre parkland is a haven of recreational, educational, cultural, and historical activities suitable for all ages. Pronounced "Doon na Shee," which means "fort of the fairies," the park features a captivating Heritage Trail and Vintage Museum, where you can immerse yourself in Ireland's rich history. Explore reconstructed historical sites, including the Hedge School, the Forge, a Dolmen monument, ring-fort, and stone circle. Children will delight in the Pet Farm, playgrounds, and Fairy Island, while nature lovers can enjoy the native Irish woodland and serene turlough. Don't forget to stop by the Genealogy Centre to trace your Westmeath roots, making it a perfect day of family bonding and discovery.
Glendeer Pet Farm – A Day with Furry Friends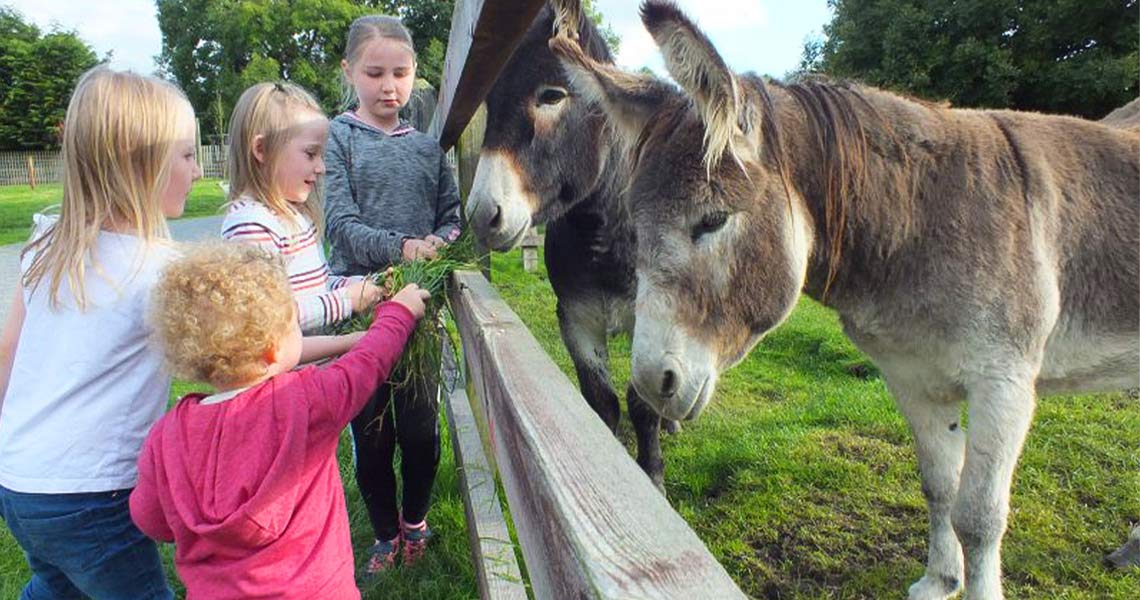 Embark on a delightful adventure at Glendeer Pet Farm, where you can enjoy an up-close and personal animal experience like no other. Feed and pet an array of adorable farm animals, from playful bunnies to friendly goats, as they fill your heart with joy and laughter. Engage in exciting treasure hunts and hop aboard tractor rides that add an extra layer of thrill and fun to your day. Whether you're a young child experiencing the magic of animals for the first time or a seasoned animal lover of any age, Glendeer Pet Farm promises a perfect family outing filled with cherished memories and heartwarming moments
Athlone Castle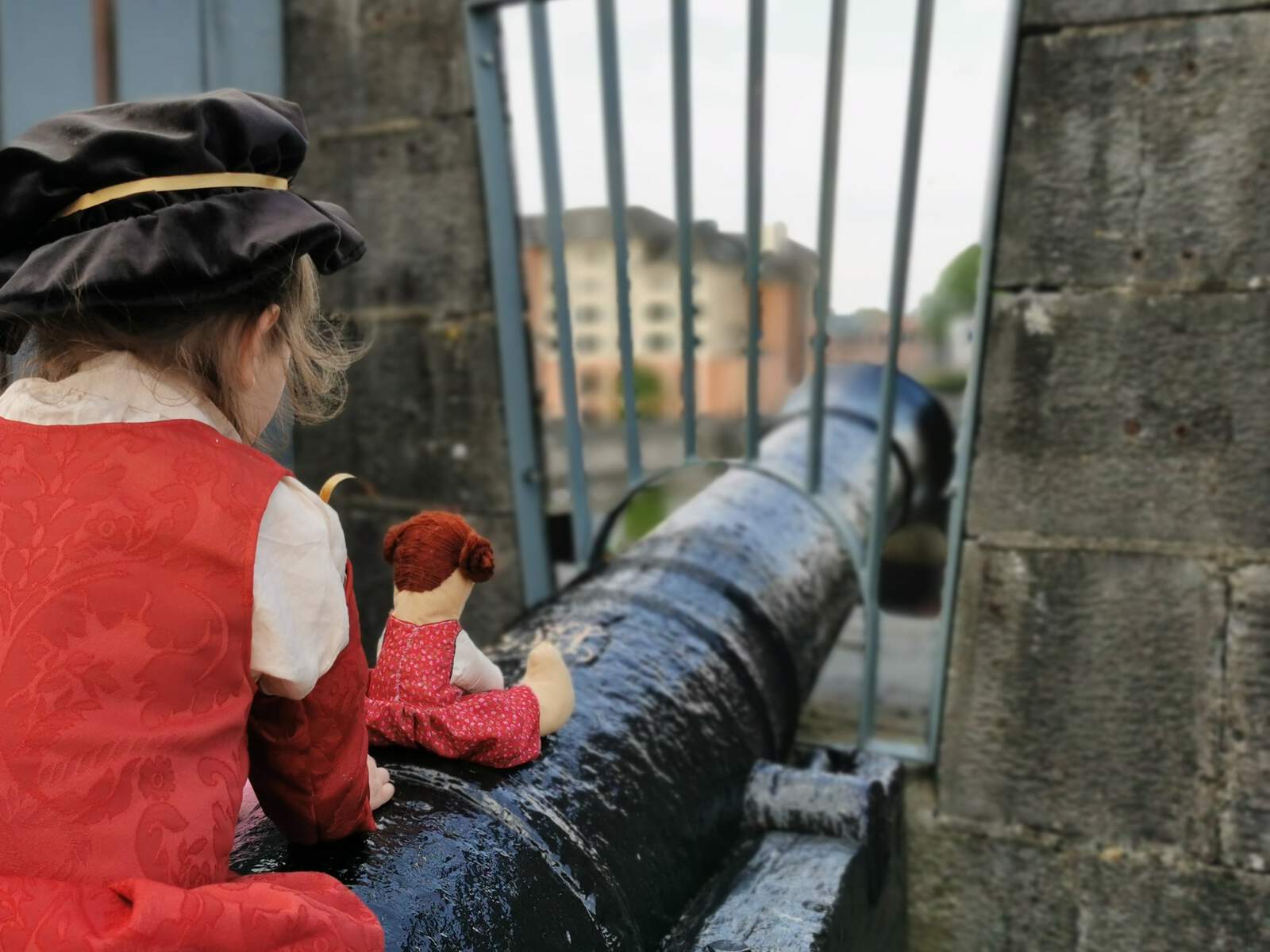 Step back in time at Athlone Castle Visitor Centre, a beautifully renovated 13th-century Norman castle in the heart of the town. Eight interactive exhibition spaces narrate the captivating story of the castle, Athlone town, and its people. Experience the castle's evolution from a timber fort in the 12th century to a formidable defensive structure. Engage with hands-on displays and participate in fun activities, including a reenactment of the famous siege of Athlone in 1690 and 1691. Marvel at bold sculptural forms and 3D maps that transport you through Athlone's history. Relax in the cafe area, and don't miss the nearby Luan Gallery, a modern art hub overlooking the picturesque River Shannon.
Elevate Athlone
For families seeking heart-pumping action and thrilling experiences, Elevate Athlone is the ultimate indoor entertainment centre. As the largest of its kind in Ireland, Elevate Athlone takes excitement to new heights with karting, laser tag, axe throwing, virtual reality, PlayStation 5 rooms, and an Airsoft Shooting range. Adrenaline junkies of all ages will be thrilled by the variety of action-packed activities on offer, promising wall-to-wall fun for every member of your family or group. Get ready for an unforgettable day filled with challenge, excitement, and non-stop enjoyment at Elevate Athlone!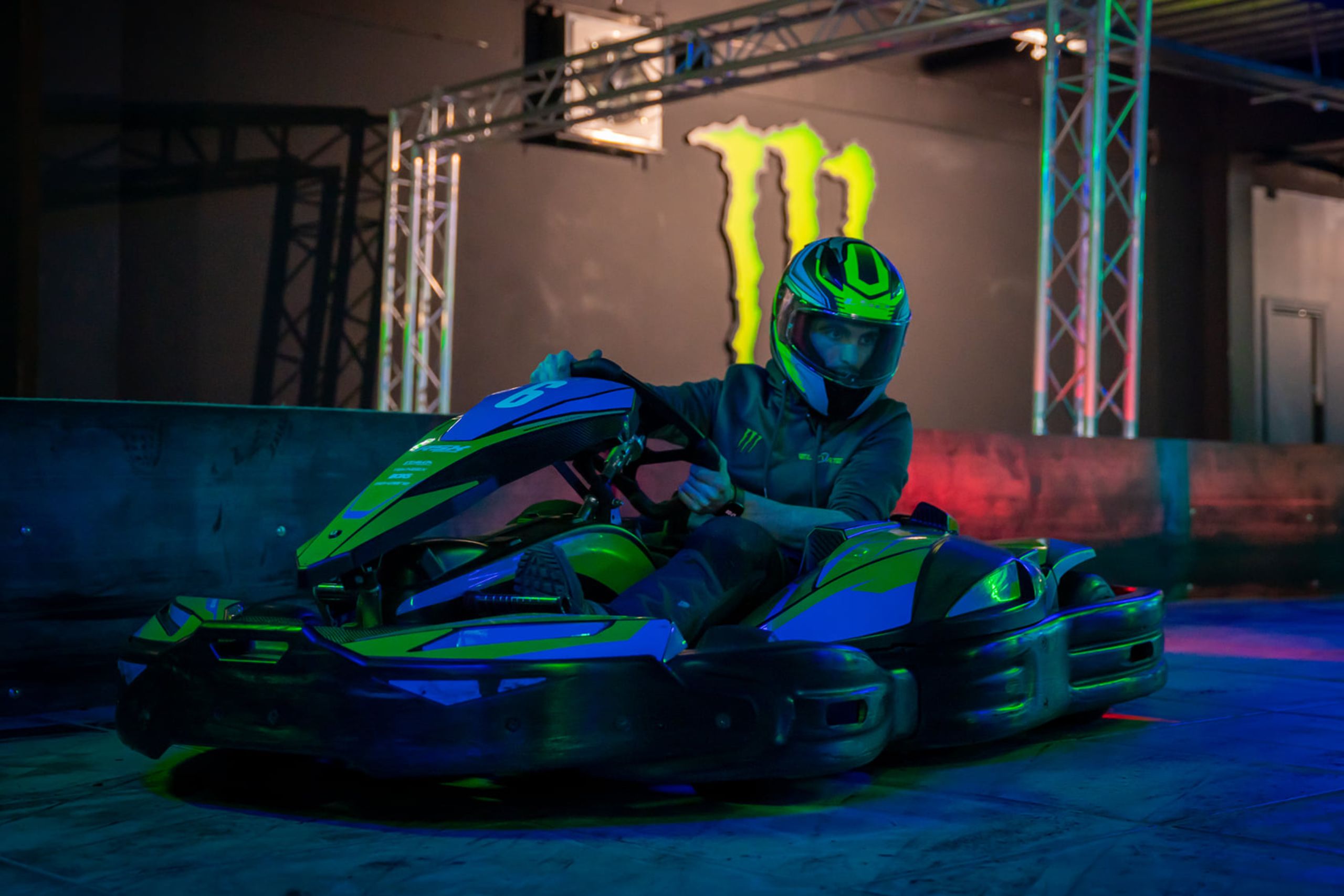 Bay Sports – Water Fun Galore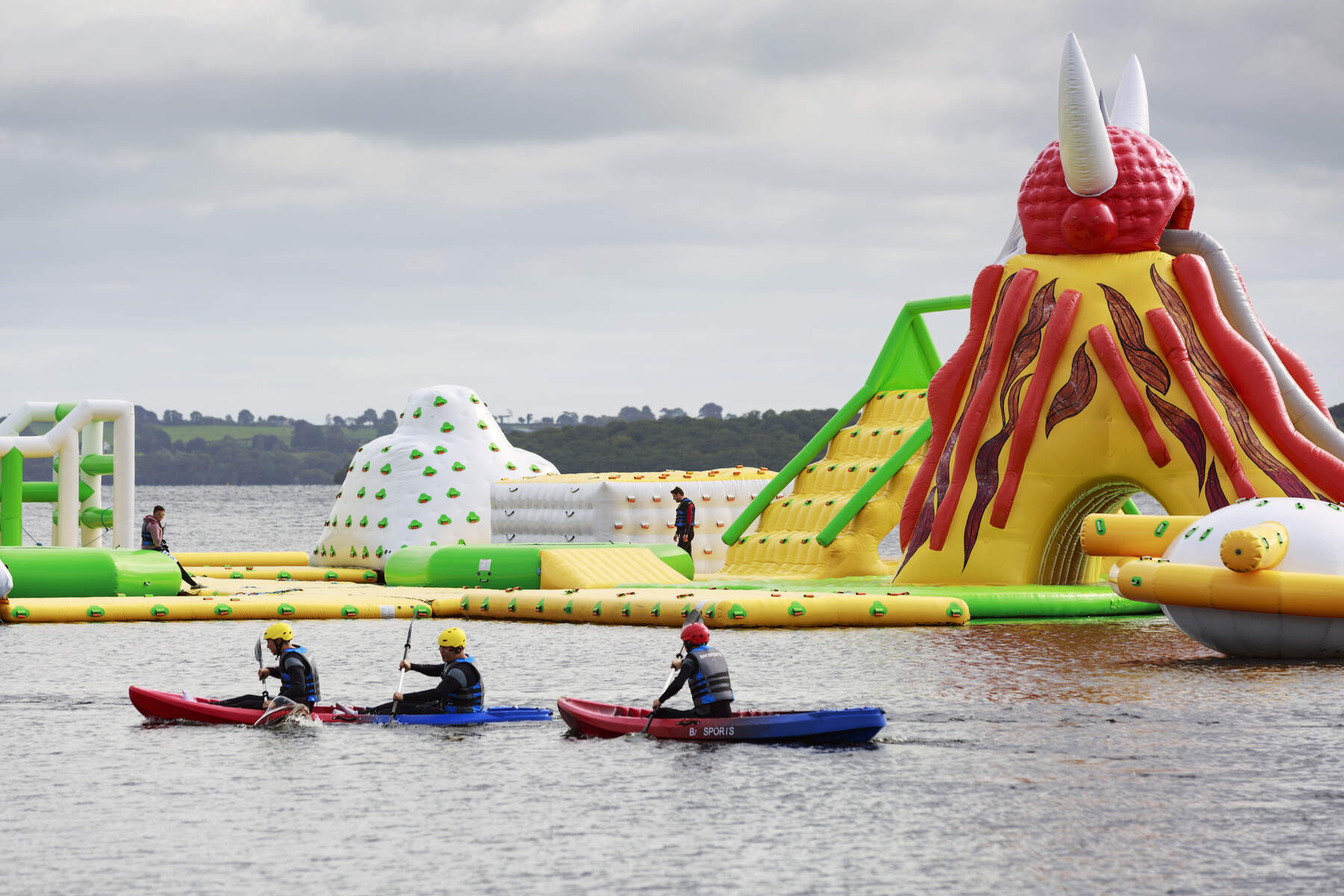 Bay Sports is a true paradise for water enthusiasts, offering an unrivalled array of thrilling water activities that cater to all interests. Whether you're bouncing on water trampolines, gracefully gliding on paddleboards, or feeling the adrenaline rush of wakeboarding, the possibilities are endless. It's not just about the activities; it's about the shared laughter, the joyous splashes, and the unforgettable memories that you'll create as a family at Bay Sports. So, dive in, embrace the aquatic fun, and make the most of every moment at this water wonderland.
Conclusion
As your thrilling adventure in Athlone comes to a close, you'll leave with cherished memories and the joy of boundless family fun. Athlone offers captivating Viking Boat Cruises, the wonders of Dún na Sí Amenity & Heritage Park, and the delightful Glendeer Pet Farm for animal lovers. Dive into history at Athlone Castle Visitor Centre and embrace action at Elevate Athlone. Bay Sports provides a water enthusiast's paradise. Whether tracing roots or bouncing on trampolines, Athlone offers unforgettable family experiences. Gather your loved ones, set sail, and let Athlone be your haven of joy and discovery!