THINGS TO DO
Where history comes alive
Castle St, Athlone, Co. Westmeath, N37 A6D7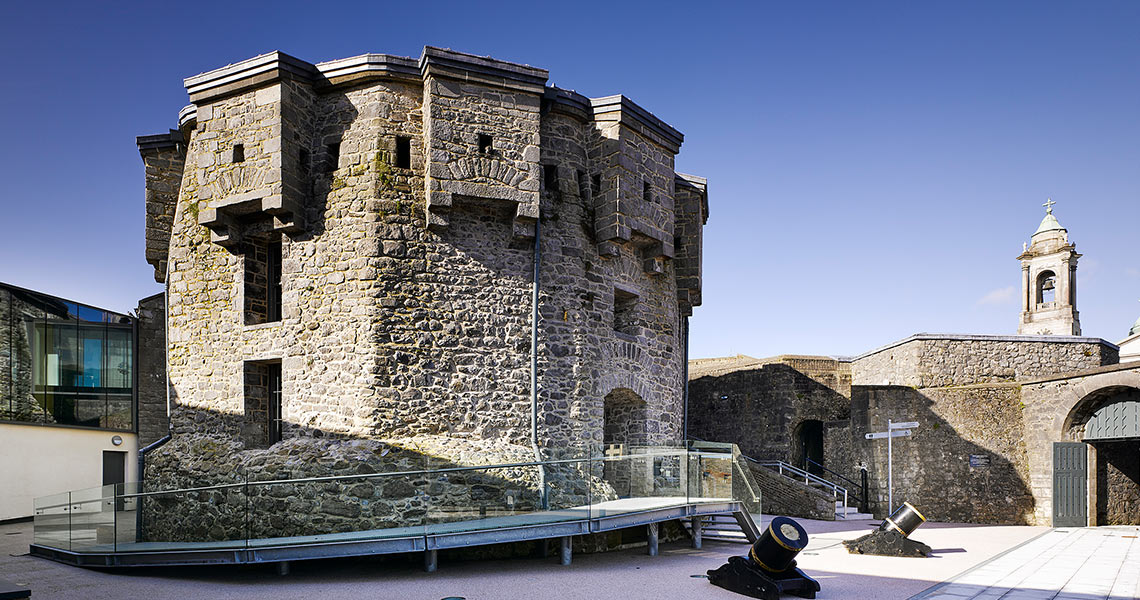 Athlone Castle Visitor Centre is situated in the heart of the Athlone.
Found on the west bank of the river Shannon adjacent to St Peter and Paul's Church and the Luan Gallery, it was reopened in November 2012 following extensive renovations.
The 13th century Norman castle now boasts 8 new exhibition spaces that tell the story of the castle, Athlone town, its people and the surrounding area. The spaces have been designed to be very interactive, visitors are encouraged to get hands-on and engage with the rooms as they move through them.
First built in the 12th century as a timber fort, Athlone Castle evolved into a bold, defensive building. Its most significant architectural features, such as the keep, have now been harnessed to act as a dramatic backdrop to its diverse and fascinating story. The newly designed exhibition spaces pursue both a chronological and thematic sequence combining hands-on and fun experiences such as games and dress-up activities. Learn about the rich history of Athlone from the pre-historic settlement right through to the modern town.
Athlone was the setting for many battles down through the centuries. The most famous is the siege of Athlone in 1690 and 1691. The story of the siege and the fighting that was ongoing is brought to life at Athlone Castle through illustrations by renowned illustrator Victor Ambrus. During a spectacular 360-degree audiovisual presentation, a re-enactment of the siege of Athlone is experienced. Bold sculptural forms help to convey human figures and historical milestones. 3D maps, audio-visual installations and original artefacts combine to bring the stories and characters of Athlone to life.
At Athlone Castle, you can sit down and enjoy some refreshments in the cafe area located in the reception. There is seating for 16 with extra seating outside. Visitors can also avail of audio guides in English, French, Italian, Spanish, Portuguese and Chinese. The Failte Ireland tourist office is also located in the castle courtyard. Take the opportunity to visit both Athlone castle and the Luan Gallery, located just across the road. It is a modern art gallery that showcases local and national artists in a modern impressive gallery overlooking the River Shannon.
For more information and bookings