Blog
Unwind in Style at Athlone's Finest Hotels
Athlone, the jewel of the Midlands, isn't just about its stunning landscapes and charming pubs. It's also home to a collection of luxury hotels that redefine relaxation and comfort. So, if you're looking for the perfect blend of tranquillity and indulgence, join us as we explore the unique offerings of these exceptional hotels along the picturesque shores of Lough Ree.
Hodson Bay Hotel & Spa
On the banks of the majestic Lough Ree, just 5km from Athlone, the Hodson Bay Hotel & Spa is a lakeside haven that has it all. The resort boasts superb rooms, fine dining, and a lively waterfront bar, ensuring every guest's needs are met. But what sets this hotel apart is its exquisite Spa, where you can enjoy luxurious treatments and unwind in an outdoor hot tub with breathtaking views over the lake.
For those planning conferences or events, the Hodson Bay Hotel's dedicated team is at your service. With state-of-the-art conference suites and modern facilities, this hotel is the ideal location for corporate gatherings, boasting complimentary Wi-Fi and ample parking.
Don't miss the chance to explore Yew Point, a 140-acre peninsula of unspoiled meadowland and native woodlands adjacent to the hotel. This natural paradise, surrounded by the lake, is a testament to preservation and offers tranquil hiking trails, all exclusively available to Hodson Bay Hotel residents, which keeps it quiet and peaceful.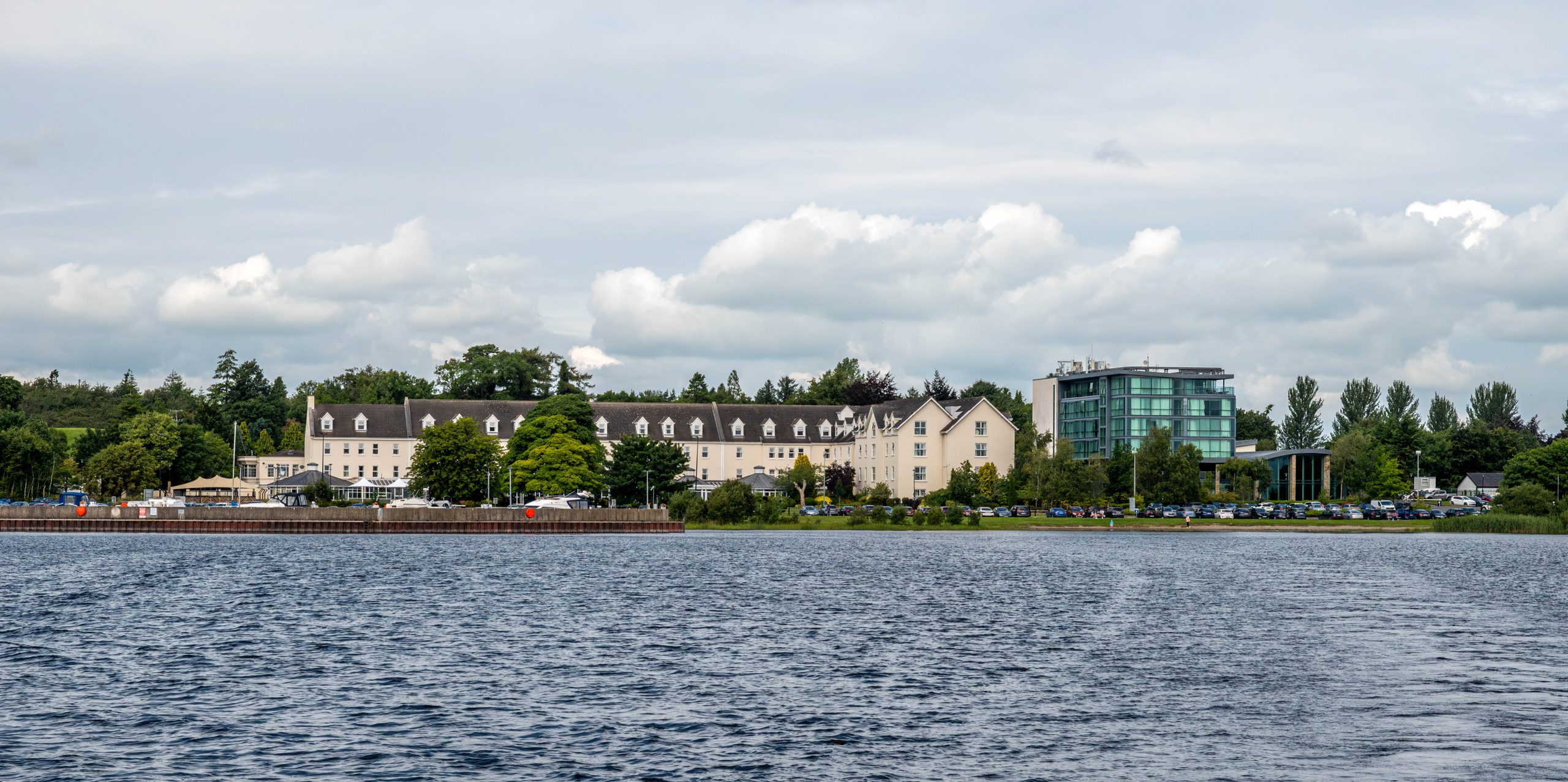 The Wineport Lodge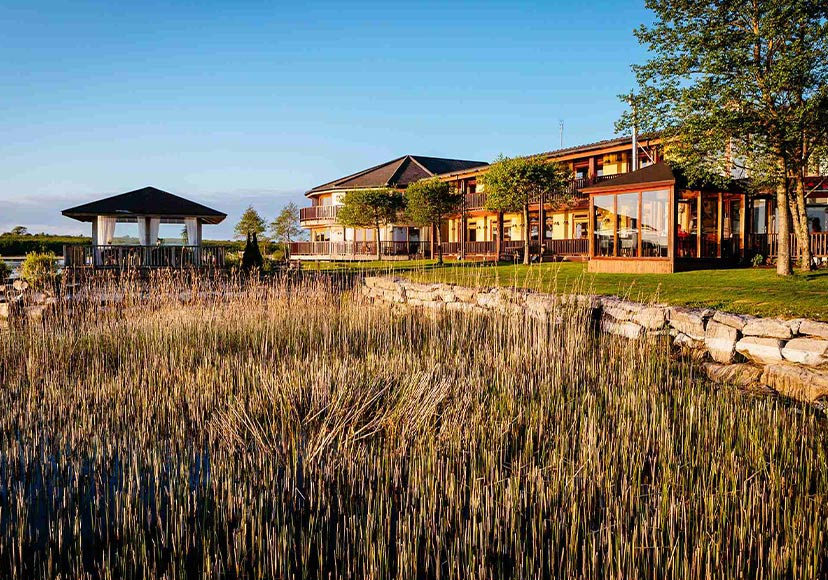 For those seeking casual luxury wrapped in warmth and comfort, Wineport Lodge is a dream come true. Located on the banks of Lough Ree amid native woodlands, this lodge oozes style and hospitality. Here, hosts ensure your every need is met, making you feel right at home. The Cedarwood Spa is a serene and intimate space designed to deliver sheer luxury and pampering, all with stunning lake views.
Wineport Lodge also caters to corporate needs with private meeting spaces, complimentary Wi-Fi, and free parking. It's perfect for conferences, and the scenic restaurant provides a memorable dining experience for up to 150 guests.
Cedarwood Spa is an intimate retreat within Wineport Lodge, offering unbeatable lake views and luxurious treatments using Irish skincare brand Voya and the premium French skincare brand Yon-ka. From sunrise Yoga to paddleboarding, it's a holistic experience that will leave you yearning for more.
Glasson Lakehouse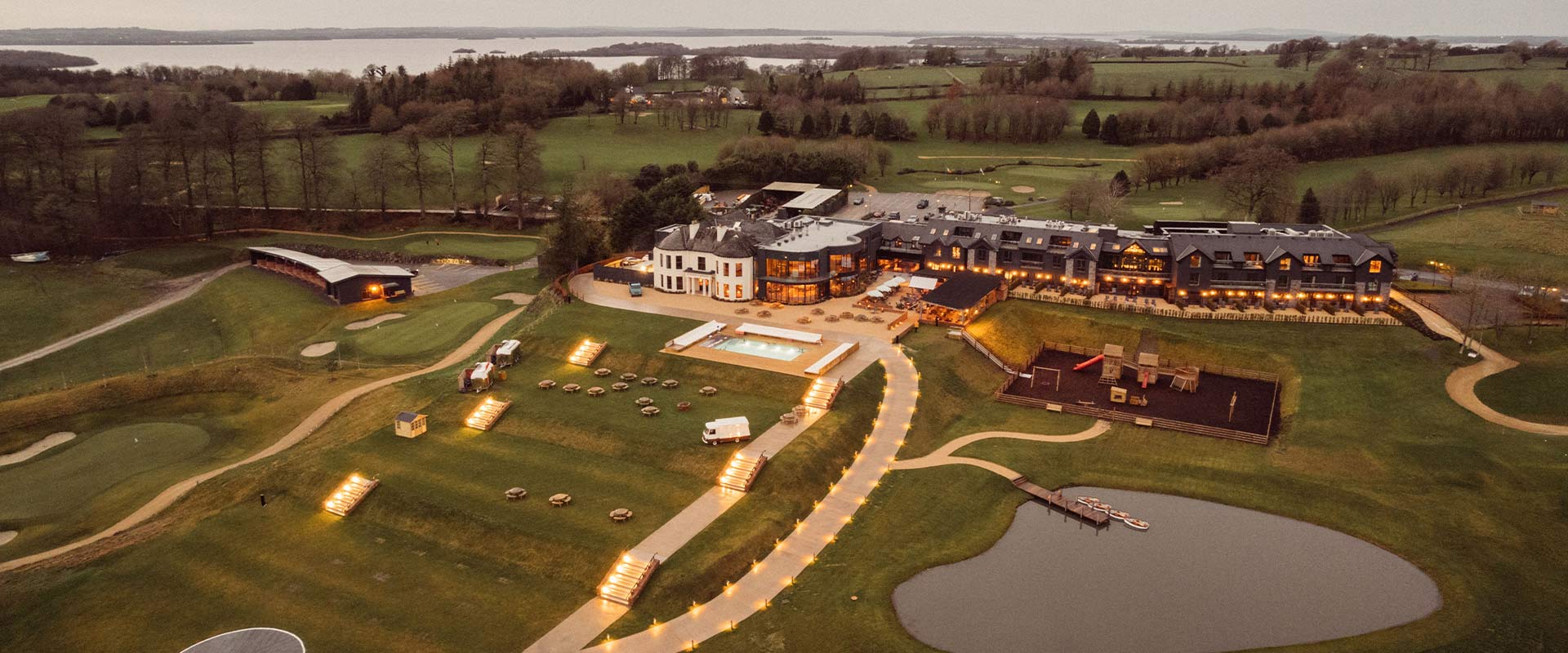 If you're searching for an imaginative retreat in the heart of Ireland's hidden heartlands, look no further than Glasson Lakehouse. This destination hotel and golf resort, situated on the tranquil shores of Lough Ree, offers spacious rooms, delectable cuisine, a luxurious spa, and an award-winning golf course.
Glasson Lake House provides a wide range of experiences, making it suitable for romantic getaways, family breaks, golf enthusiasts, and more. Plus, its featured in 'Ireland's top pet friendly stays' by The Irish Independent so you can bring your furry companion which is always a plus.
The Sheraton Athlone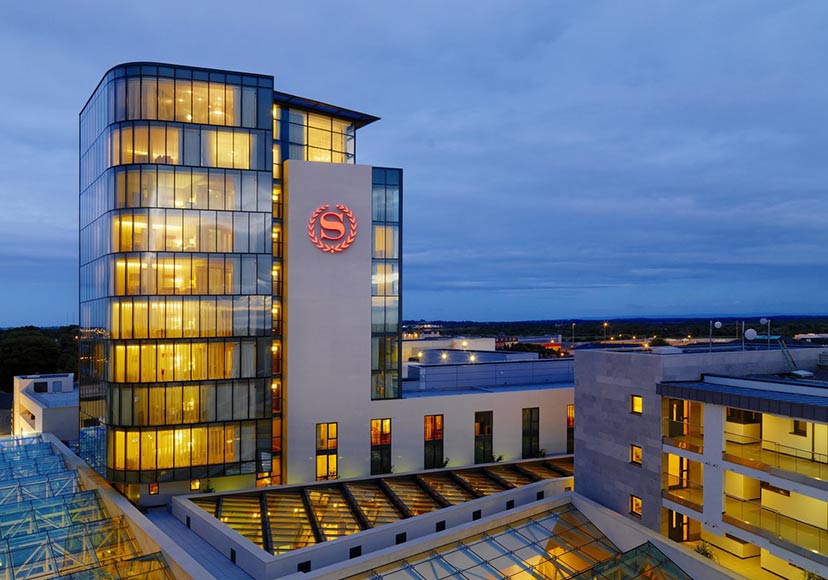 For a bird's eye view of where the Shannon meets Lough Ree, head to the 4-star Sheraton Athlone. Located in the heart of town, this hotel offers wonderful rooms, sumptuous food, 3 swimming pools, and a unique urban spa with an array of treatments.
The Sheraton, with its globally recognised name, is perfect for both leisure and business travellers, boasting 11 conference suites equipped with modern facilities, Wi-Fi, and a professional conference and banqueting team.
Whether you seek a tranquil escape, a corporate event venue, or a romantic getaway, these luxury hotels in Athlone offer unique experiences that will leave you rejuvenated and inspired. So, pack your bags and indulge in the finest Athlone has to offer.
Radisson Blu Hotel
Nestled along the picturesque waterfront, the 4-star Radisson Blu Hotel in Athlone graces guests with stunning panoramic views of the tranquil river and the charming town. Its central location, merely a 5-minute stroll from the train station, positions it as the ideal hub for your exploration of this charming town.
Dining at the Radisson Blu is a delightful experience with all-day dining and dinner menus served daily from 12:30 pm to 9:30 pm. You can choose to dine alfresco on the riverside terrace or cosy up in The Brasserie. The Brasserie presents the very best of local and Irish produce, expertly prepared and cooked by a team of talented chefs. From snacks and sandwiches to pizza, pasta, a full kids menu, and stunning main courses, there's something to satisfy every palate. If you prefer a restaurant dining experience, Head Chef Adrian Caslin has carefully crafted a decadent menu guaranteed to excite your taste buds.
The food menus change seasonally, ensuring they remain current with the finest produce from around the island. A unique cocktail menu, created by the award-winning Mixologist Matheus Gamez, one of the top 20 Mixologists in Ireland, adds a touch of sophistication. The Brasserie also specialises in Vegan and vegetarian dishes, catering to its international audience, ensuring there's something for everyone. To top it all off, enjoy live entertainment every Friday and Saturday night from 10 pm to midnight, adding a perfect ending to your day at this riverside oasis.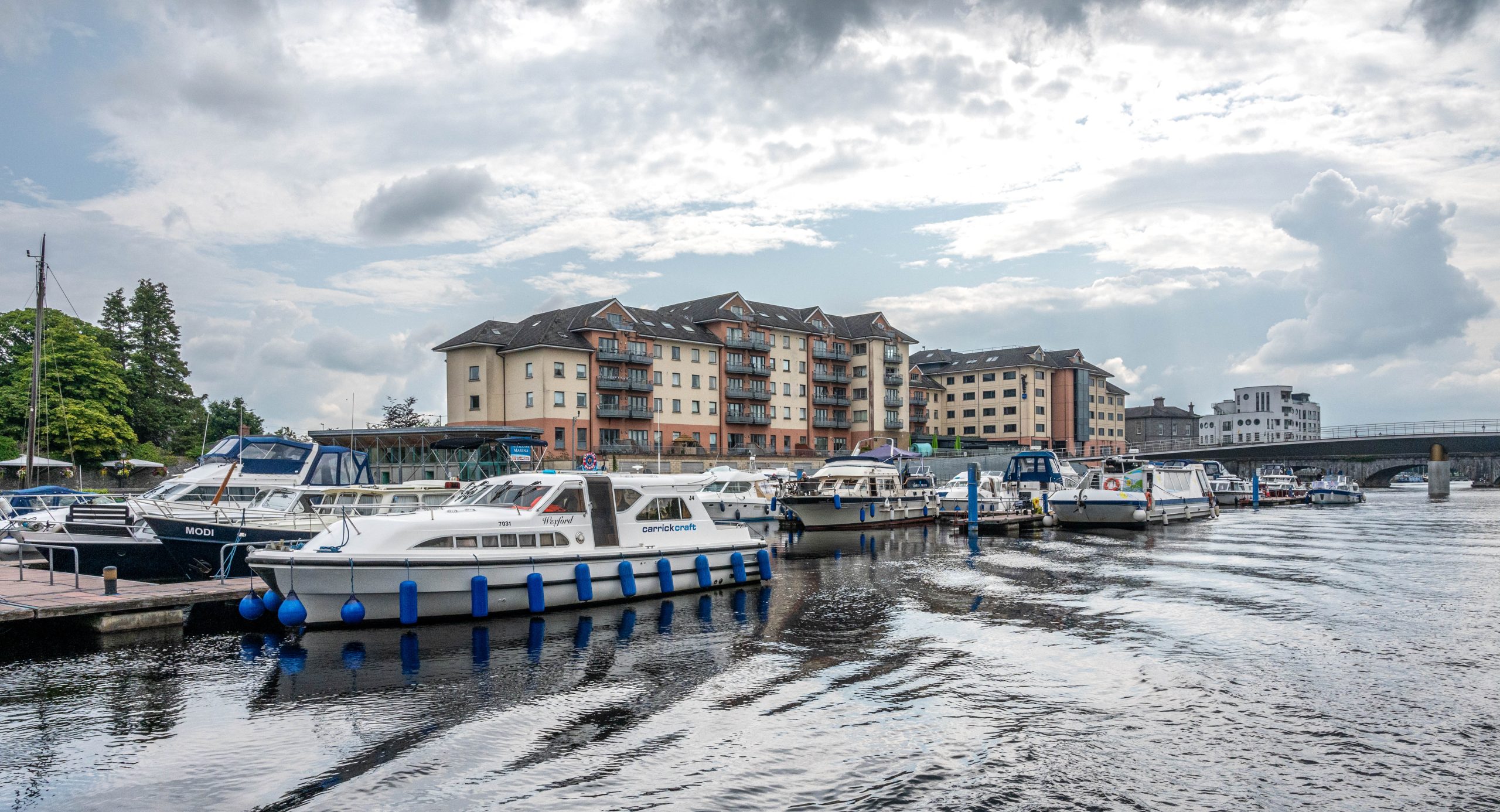 Shamrock Lodge Hotel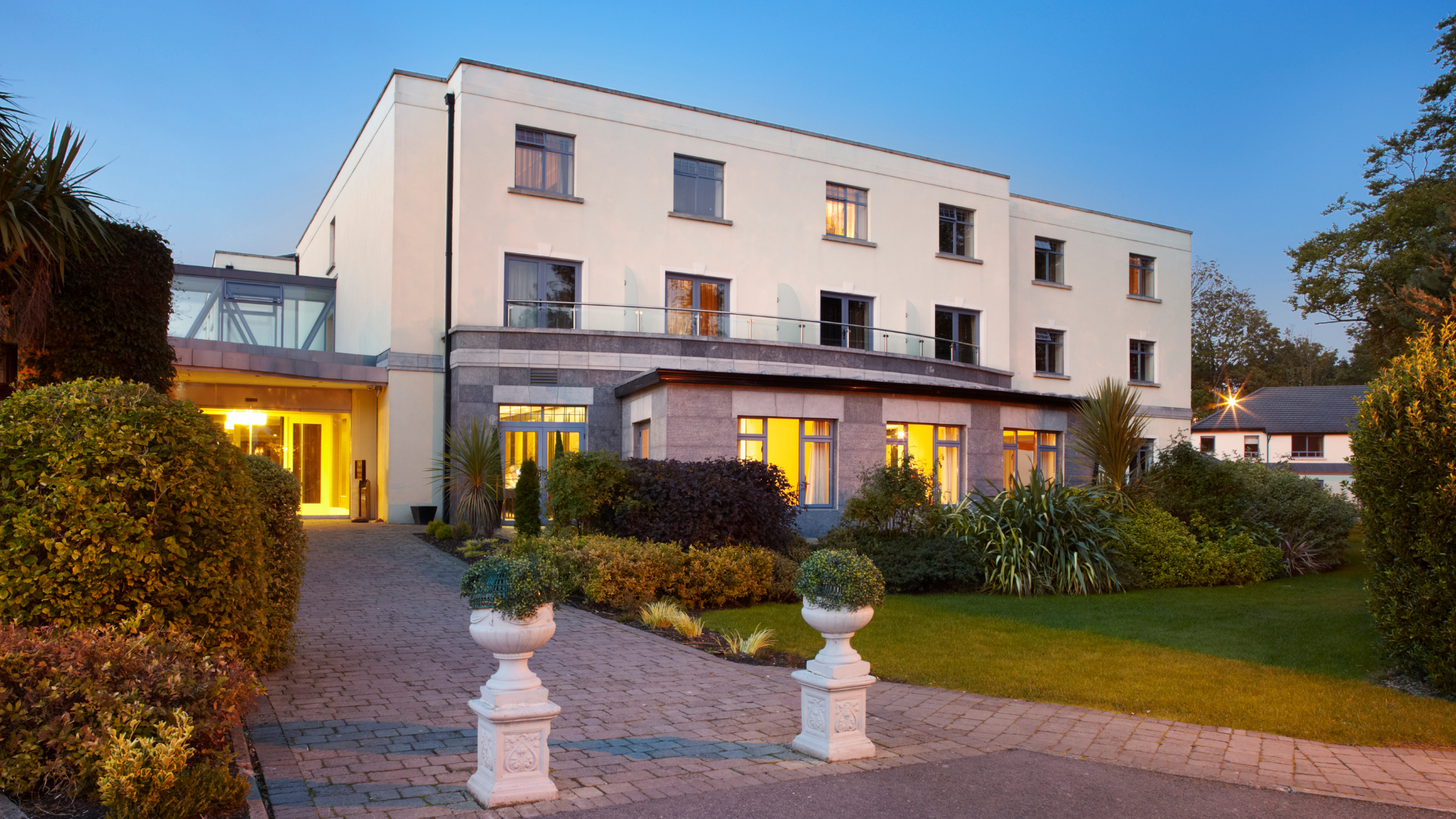 Lastly, there's the family-owned Shamrock Lodge Hotel. This is a peaceful haven just a short walk from Athlone Town. Surrounded by lush gardens, it exudes warmth and hospitality. With 40 deluxe or superior bedrooms, 7 two-bedroom suites, and 4 self-catering apartments, it provides excellent accommodations and offers complimentary on-site parking. The Iona Bar serves daily bar food with garden views, while The Lodge Bistro offers an elegant evening dining experience. The John Broderick Banqueting Suite is a stunning venue for weddings and events. This hotel combines comfort, convenience, and charm, making it a perfect choice in Athlone.
Conclusion
So, if you're yearning for an escape that combines comfort, indulgence, and natural beauty, Athlone's luxury hotels beckon. Pack your bags, immerse yourself in the finest Athlone has to offer, and let the magic of this Midlands gem leave you rejuvenated and inspired. Your luxury escape awaits on the tranquil shores of Lough Ree.