EAT & DRINK
Kin Khao is an invitation extended to loved ones, close friends & family
1 Abbey Lane, Athlone, Co. Westmeath, N37 FF29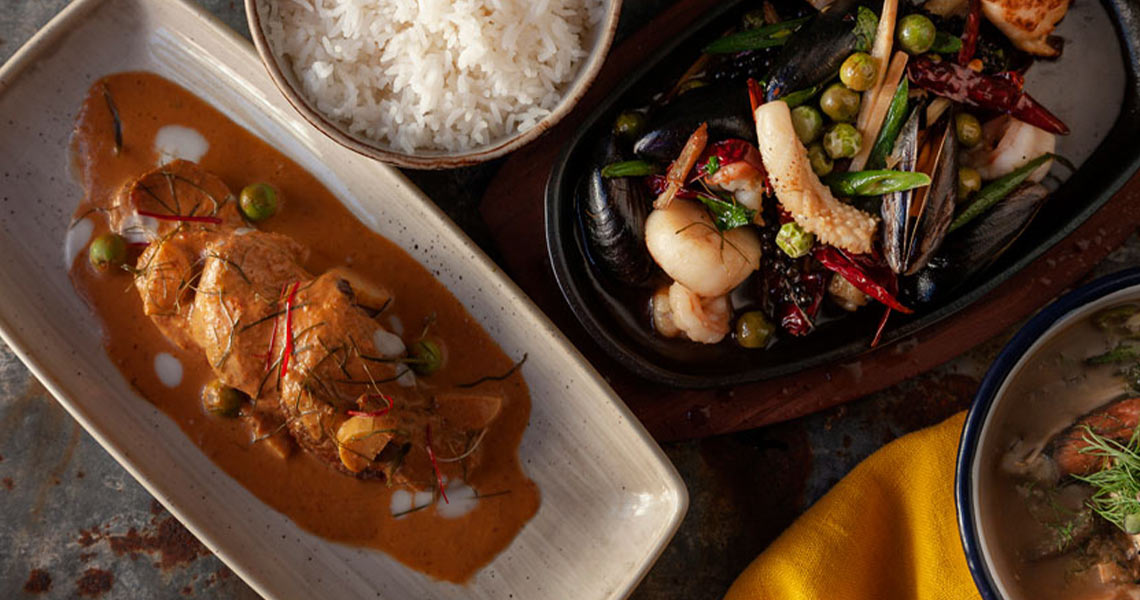 Hidden down a side street near the castle is this vivid yellow building with red window frames, which plays host to a cosy first-floor restaurant decorated with tapestries.
The Thai kitchen team prepare authentic dishes which have a subtle North Eastern influence, fresh flavours, and gentle spicing.
Kin Khao Thai was opened by Irishman Adam Lyons and his Thai wife Janya in 2003. Janya's family is steeped in the restaurant's atmosphere and food tradition with recipes and techniques passed from generation to generation. Each dish is a family recipe of the restaurants' Thai chefs with bold, fermented and fiery flavours to bring you authentic Isaan regional Thai cuisine.
Their chefs, a tight-nit team hailing from every region of Thailand, have a simple food philosophy – 100% Thai style using the freshest ingredients.
Recipients of the coveted Michelin star in 2019, 2020 and 2021, as well as an excellent rating by the Tripadvisor team, this restaurant is not to be missed if you want to experience the perfect pad, Thai, tom yum or green curry!
For more information and bookings