Blog
Weather Not Playing Ball – No Problem!
We know! Ireland is the land of endless green beauty, lush pastures and leafy country lanes – and that's owed in part to the fact that we get a good bit of rain in the winter months. But in Athlone the rain doesn't stop play – the town and surrounding area is brimming with indoor attractions, to please all ages and every interest…
Embrace Art at Luan Gallery
"A gem of a gallery" and "What an amazing and beautiful space" are a couple of TripAdvisor comments about this municipal art gallery in Athlone.
You'll love how the gallery highlights some of the most interesting artists from the midlands, Ireland and abroad – while there's always a vibrant and eclectic blend of painting, sculpture and textiles. This special place truly gives you a unique cultural taste of Athlone, and there's simply no better treat than sitting in the gallery, losing yourself in the work and appreciating the epic views across the river.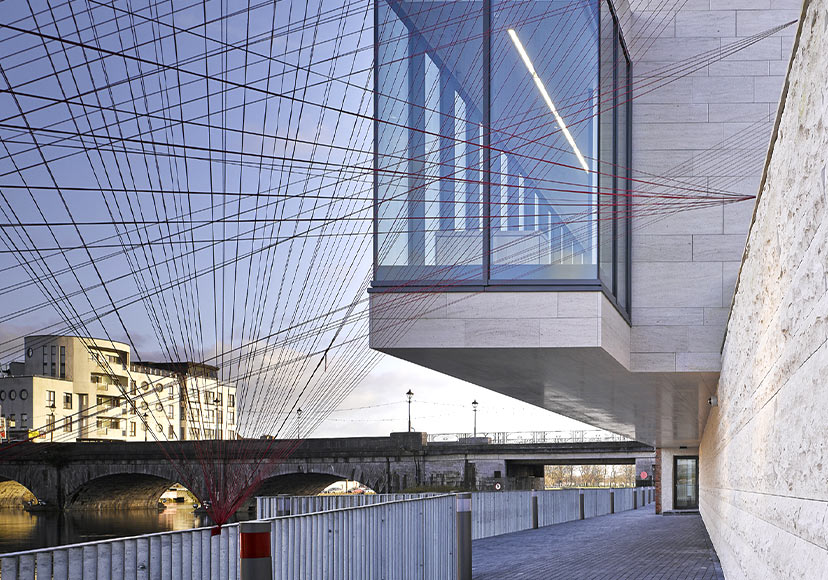 Enjoy Athlone Hot Yoga Healing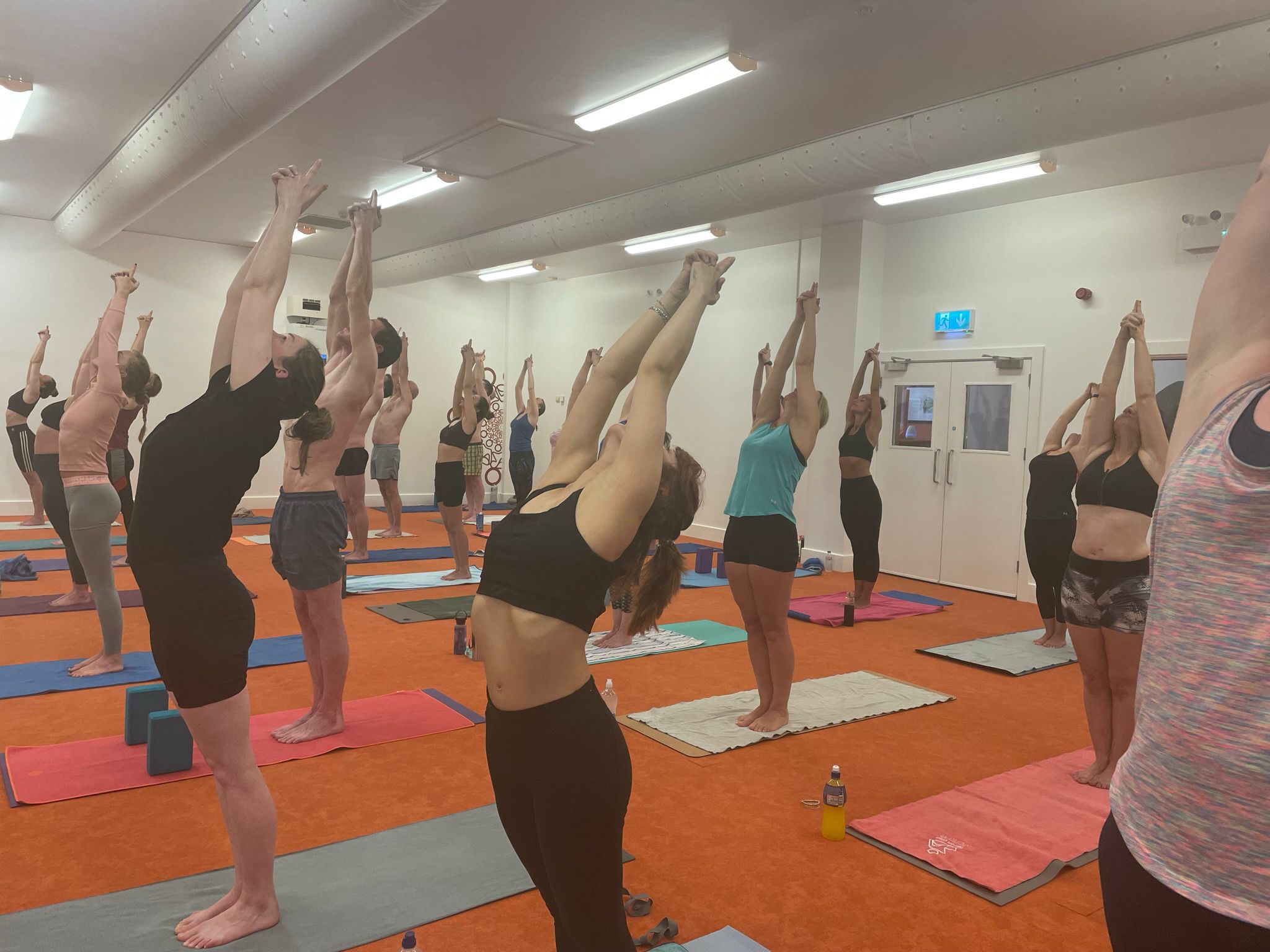 Why not take the opportunity to invest in your well-being, inside and out? Hot Yoga is the coolest kind of yoga – and Athlone has the only studio in Ireland to offer it.
Athlone Hot Yoga has a unique heating system designed to keep the temperature at 38-40°C, helping to keep your body supple throughout the yoga exercises as you work on your strength and flexibility. Yoga here is also yoga for everybody – classes cater for every level of experience, age and fitness.
Bowling and More at The Planet Athlone
Give everyone in your family an epic holiday treat at the home of fun – Athlone's Planet Entertainment Centre. There's just so much to do here!
Ten-pin bowling features the latest in computer scoring and graphics, and with bumper rails and 6lb balls for the smallies, it's a game the whole family can get behind! Experience the thrill of a game of Laser Tag – played in a military arena with specialist lighting, fog and heart pounding music…. or mix up the pace at one of the venue's 5 top quality Snooker tables. And don't forget Adventureland – complete with children's soft play area.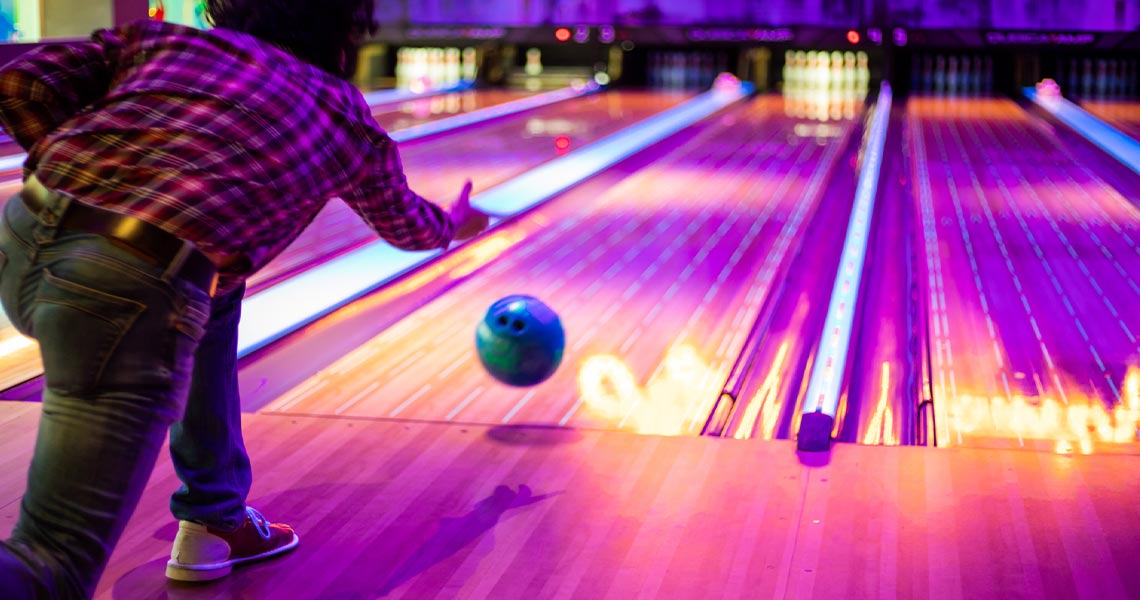 Indulge in a Spa Day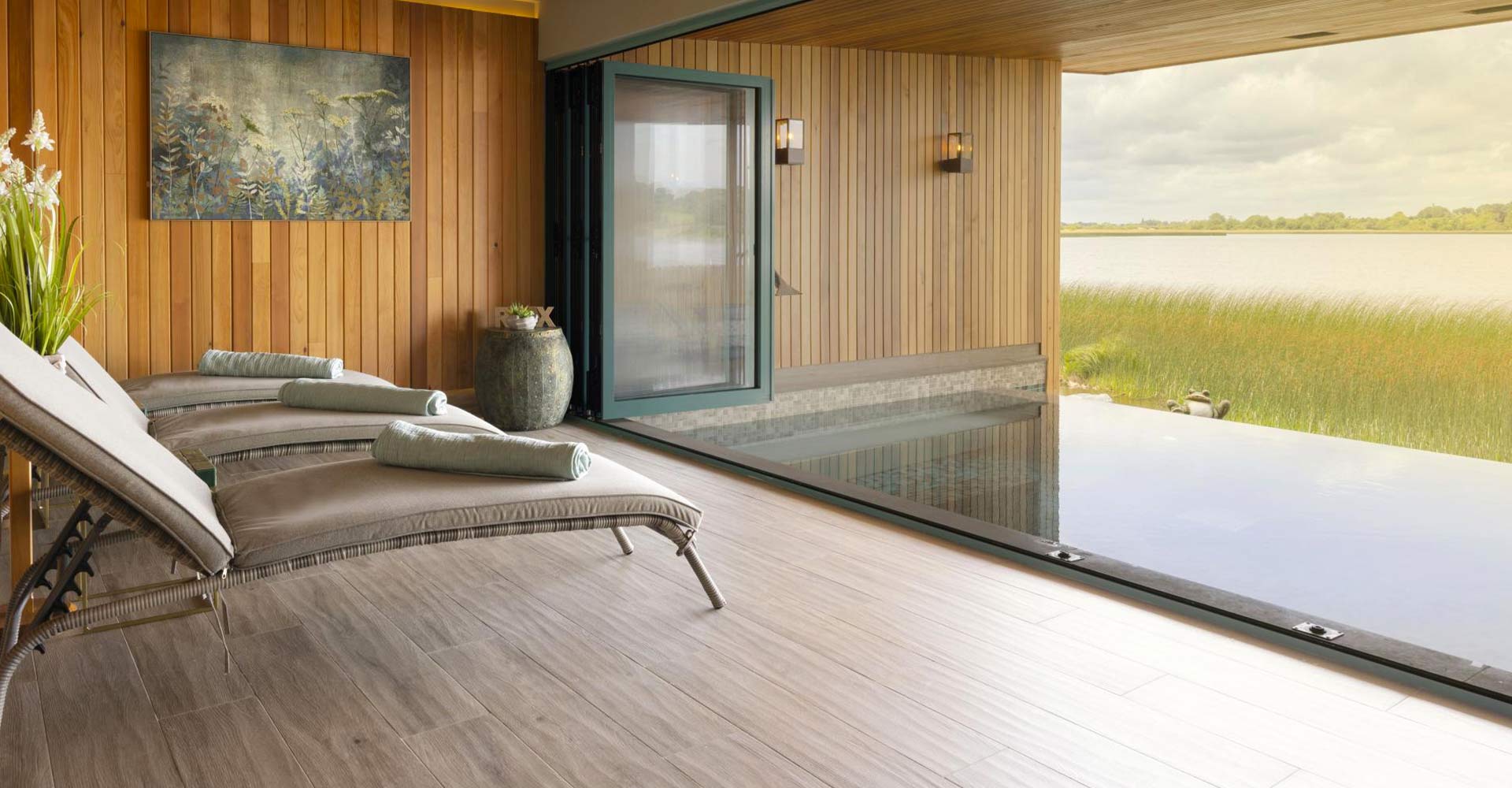 Athlone is all about the best of the best, so you won't be surprised by the level of excellence offered by the bevy of beautiful health spas and wellness centres – just made for indulgence, relaxation and rejuvenation. Treat yourself to a full body Swedish Massage at Wineport Lodge's Cedarwood Spa. Draw a line under your stresses and strains with your choice of body and facial skin treatments at Mingala Spa at the Shamrock Lodge Hotel. And give in to sheer bliss of a thermal spa experience at the Hodson Bay Hotel's award-winning spa.
Challenge Your Creativity at
Exit Escape Rooms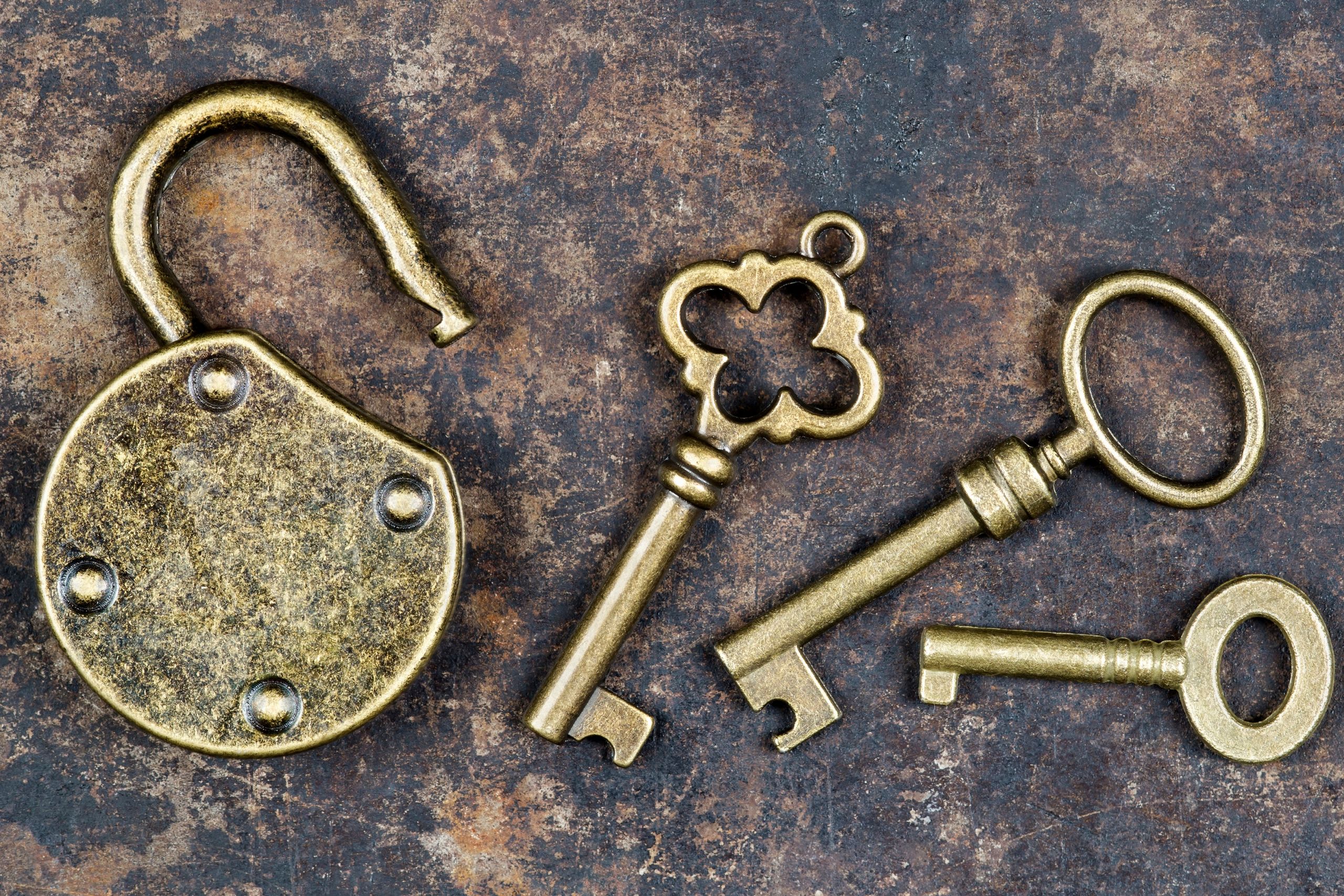 If solving puzzles and getting out of tricky situations is your thing – you'll love this world-class Escape Room. How does it work?
Well, you're locked in a room and play a game that involves solving a series of puzzles within a set amount of time so you can find the key to unlock the room. The games and themes are designed for diverse groups and ages – so whether you want the scary and chilling, or the strategic and smart, you've got it! From a Victorian era steampunk fantasy to a zombie apocalypse and Celtic temple – every game is intelligent, interesting, and ALWAYS surprising!
Get Non-Stop Entertainment at
Elevate Athlone
Karting, laser tag, axe throwing! Virtual reality, PlayStation 5 rooms and Airsoft Shooting range!
And that's just the start!
Elevate Athlone is the largest indoor entertainment centre in Ireland – offering a level of entertainment never seen before in this country! It's about action, adrenalin, excitement, challenge and wall-to-wall fun all the way, for everyone in your family or group.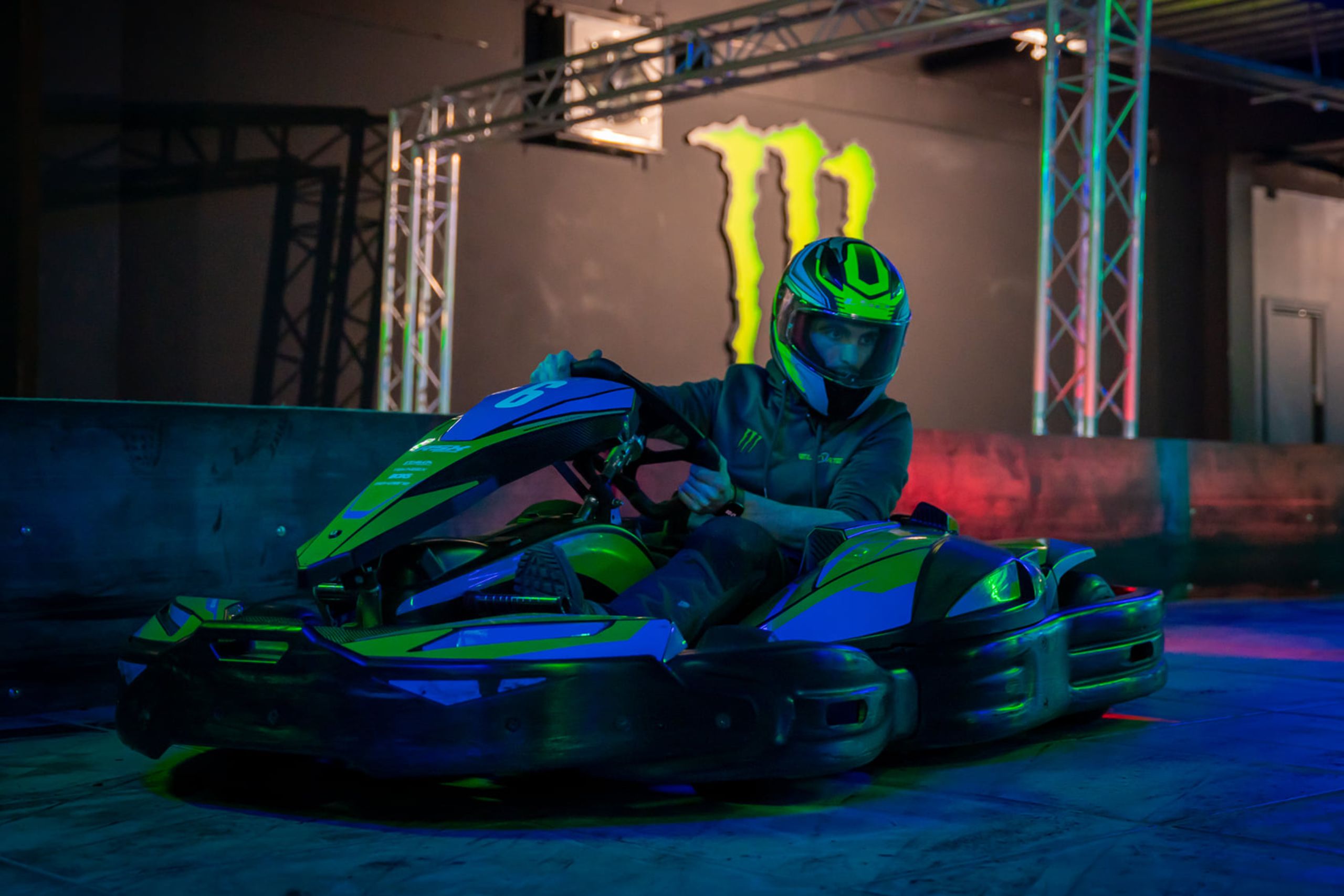 Feel the Living History of Athlone Castle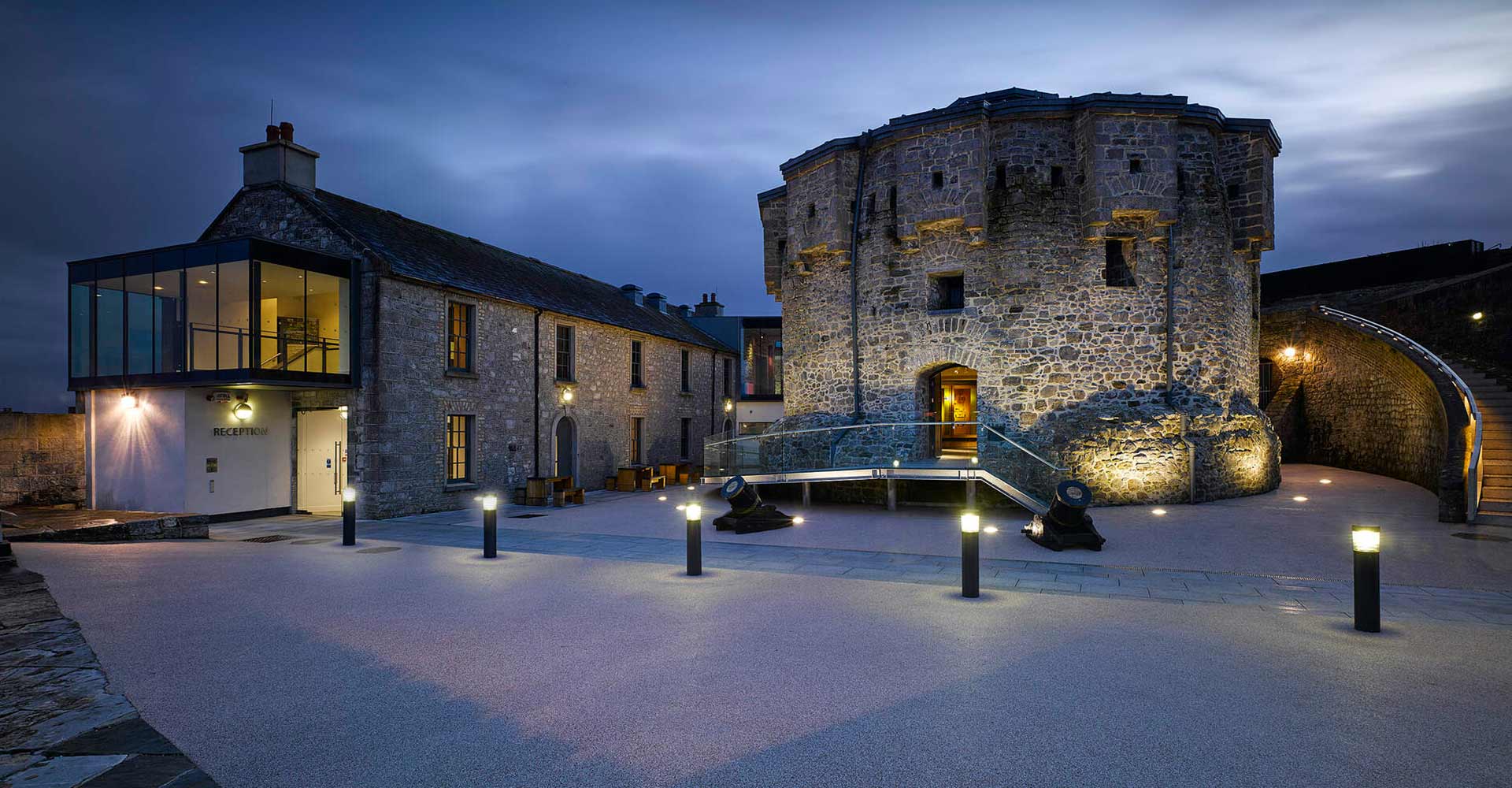 From blood-curdling battle cries and the thunder of horses to the sound of mighty canons, there's no better way to appreciate the fascinating history of Athlone and Ireland, than with an immersive journey around Athlone Castle.
Standing at a strategic crossing point on the River Shannon, the Castle has played a key role throughout history – brought to life for you here through interactive exhibitions, touch screen animations and beautiful exhibits. From its early Christian beginnings to the Siege of Athlone, you'll see, touch, hear and feel history in action, while a climb to the battlements will reward you with the finest view of the city.
Experience the Famous Sean's Bar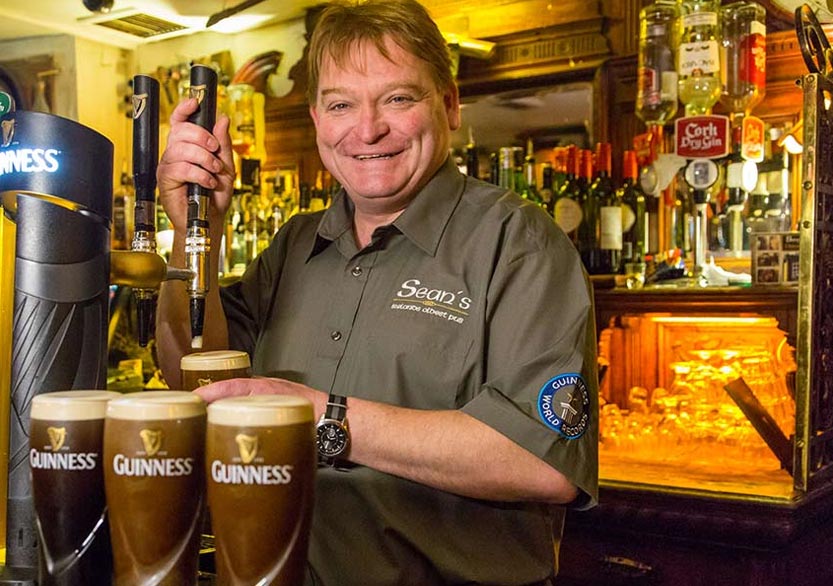 Come for a drink, stay for the craic and everything else that makes Sean's the most memorably magic bar in Ireland – not to mention the oldest.
With a history that goes back to the year 900, Sean's is listed in both '25 of the Most Incredible Bars in the World' and '50 Bars to Blow Your Mind' by Lonely Planet. This is a place rich with the smell of hops and barley, lit and warmed by the glow of the fire – and with cosy, corners, nooks and crannies that fill with locals for whom Sean's is a way of life. Sharing stories, telling tales, making memories. Plus, there's live music every night of the week. As the Irish say – have ye no homes to go to?
Tour Dead-Centre Brewing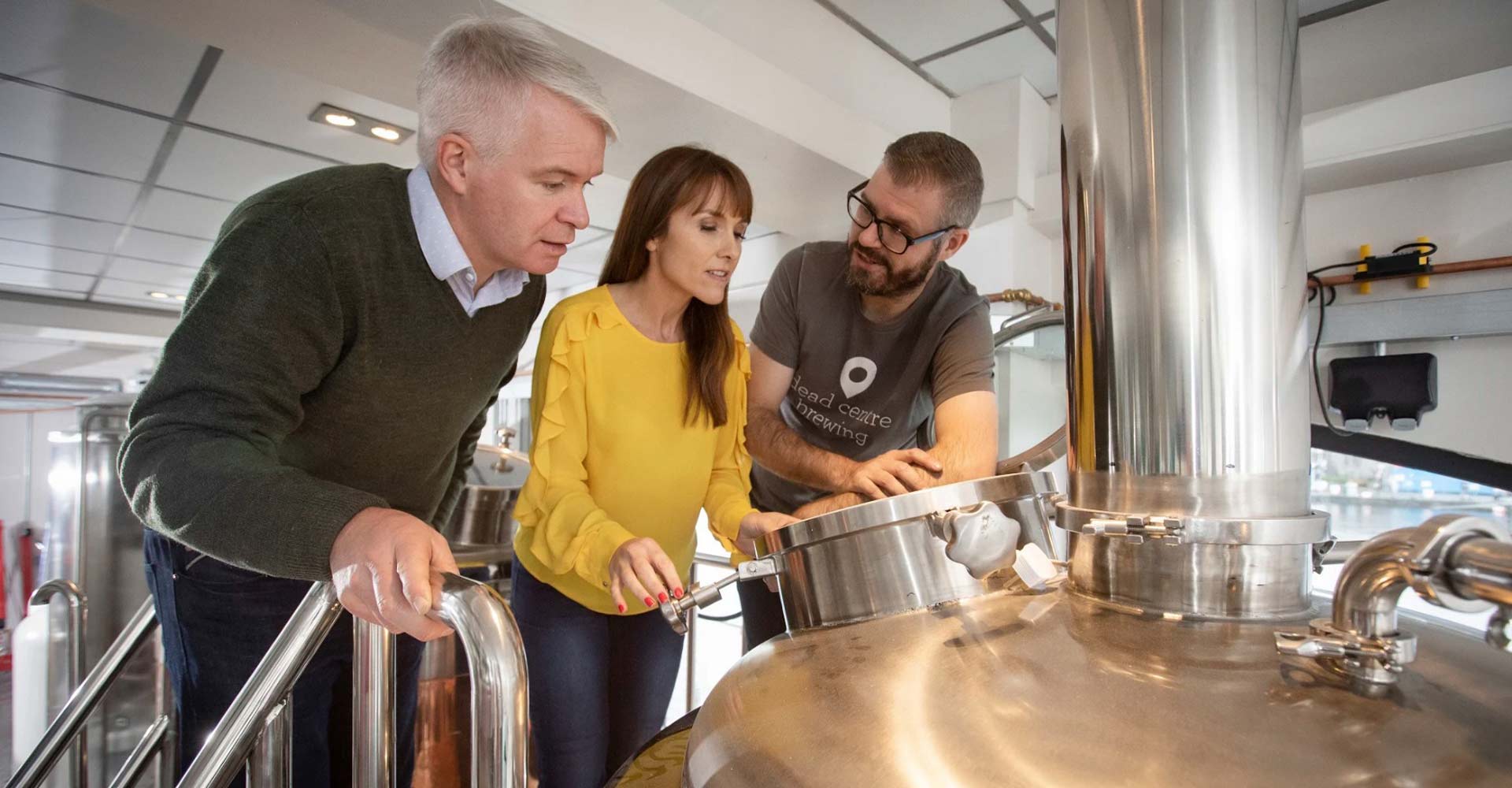 Quite simply – it's about dead good beer from the dead centre of Ireland! Winner of the 2021 TripAdvisor Travelers' Choice Awards, the Irish Pub Awards, Regional winner of the Innovative Pub of the Year 2019, and Diners' Choice Awards 2021.
Wow – that's a lot of excellence. Using fresh, flavoursome and local ingredients, Dead-Centre produces excellent quality craft beer – and invites you to tour the brewery, sample the fare at the beautiful copper-clad bar, and enjoy hand-stretched, traditional pizza in the pizza kitchen.
Step Back in Time at Derryglad Folk Museum
Here's something completely different: a fascinating journey through 250 years of Irish rural life. This unique, award-winning folk museum takes you back to the nineteenth century, and through its collection of over 7 500 fascinating objects shows you what life in Ireland was like way back when.
Explore the village shops with their array of groceries, take a look at the butter churns in the dairy, and learn about the old-style implements used in the kitchen – from stones for grinding corn to open fire kettles and griddles. See fascinating vintage farm machinery and equipment, as well as valuable items from Croke Park in the sporting section. Fabulous!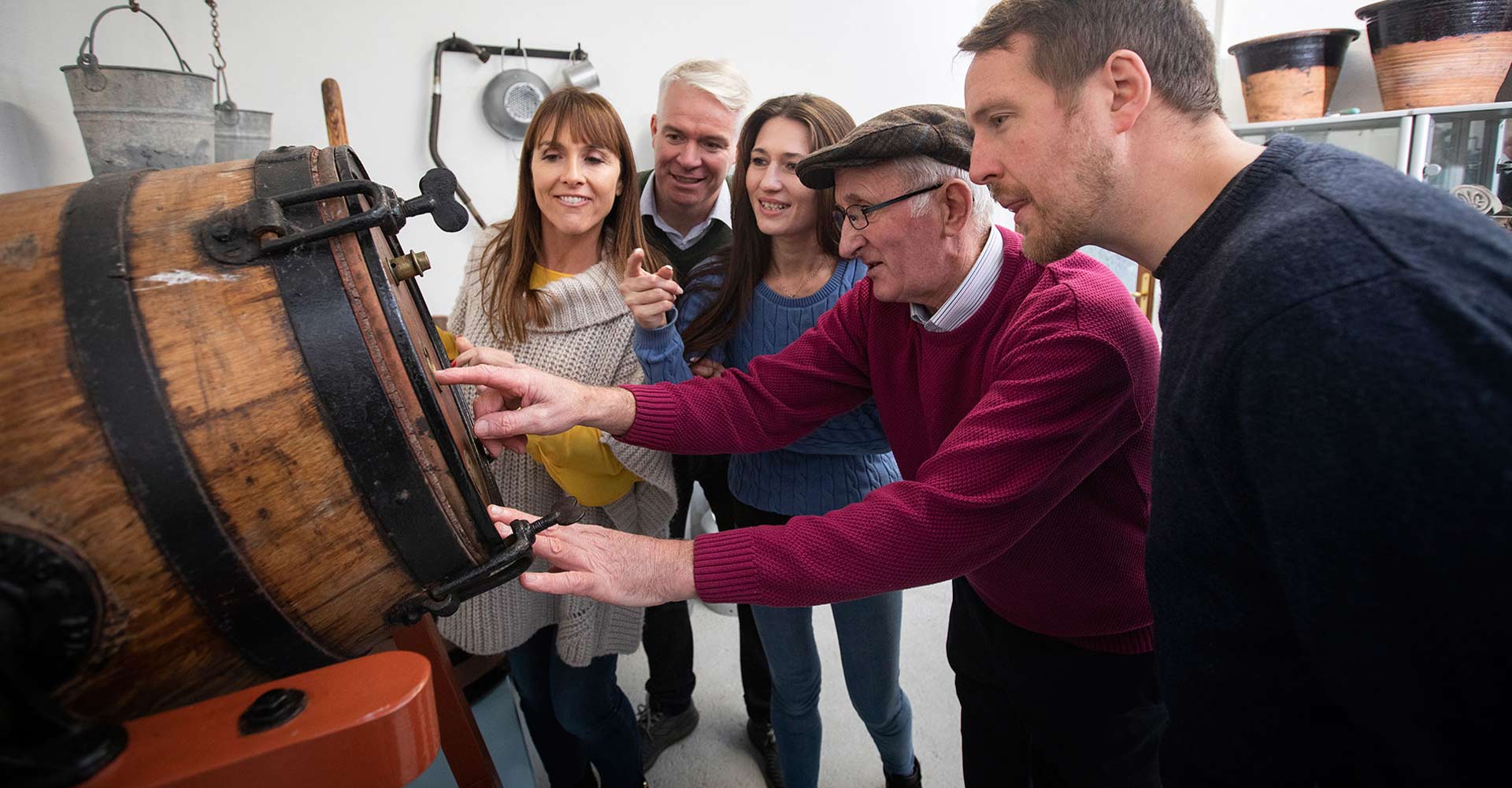 Get Traditional at Grogan's Glasson
It doesn't get more picture-postcard than Glasson Village – and if you're looking for that story book olde worlde pub and restaurant, you'll find it at Grogan's.
This ancient tavern was established in 1750, and not too much has changed down the years. It's about hearty, value-for-money home cooking and a warm and friendly atmosphere – and with a bit of luck they'll have damson and apple pie on the menu! Scrumptious!
Get in a Swim at Athlone Regional Sports Centre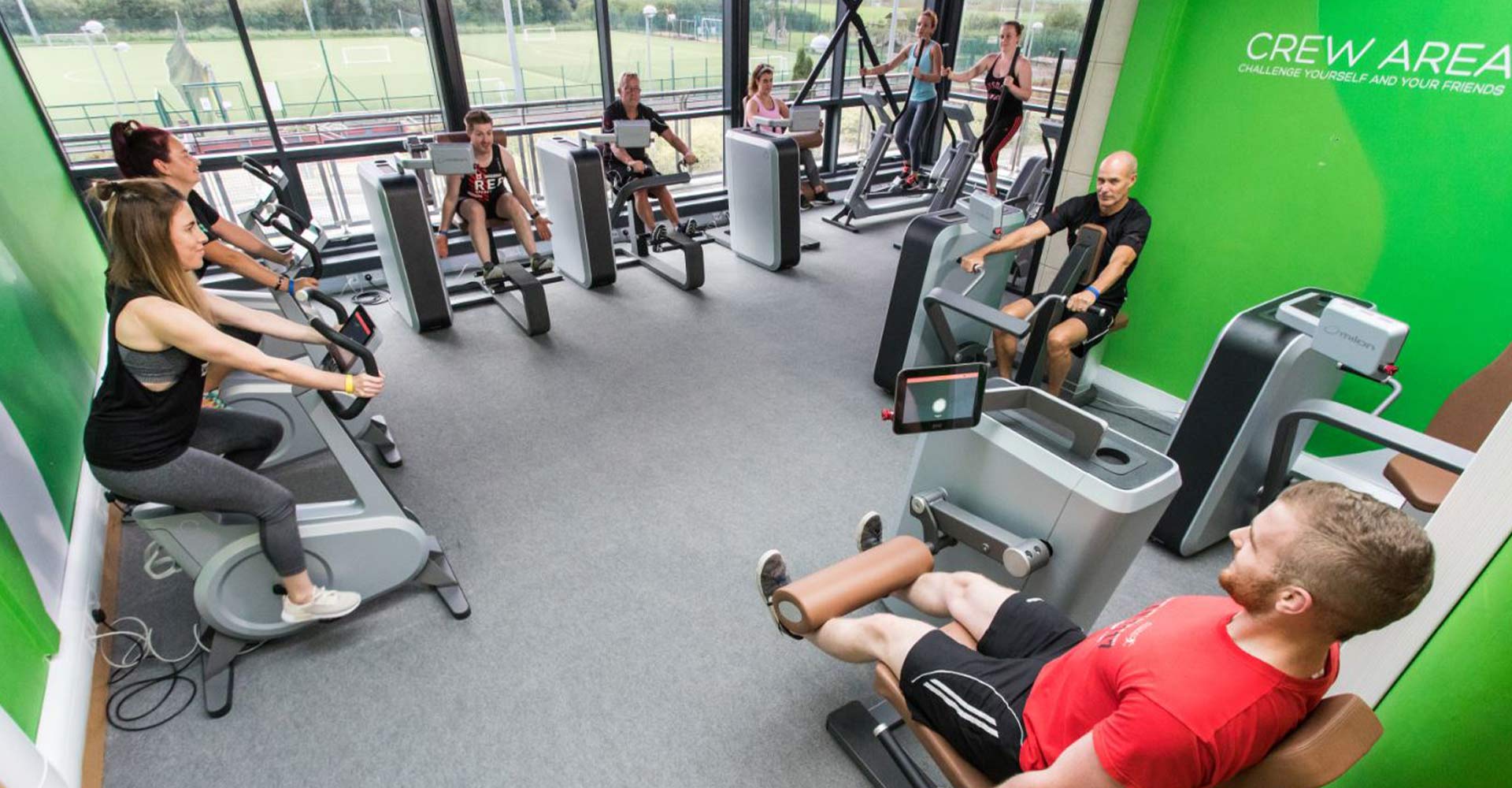 If you've an hour or so to spare, you can't go wrong with a fantastic and refreshing few laps at this top-class swimming pool. The pool and all facilities are pristine, the safety measures comprehensive and there's always a friendly staff member and enthusiastic instructor on hand to help. The pool is open from 6.30 to 10 pm Monday to Friday and from 8.30 to 6pm on Saturdays and Sundays.