EAT & DRINK
We offer two unique whiskey tour experiences here in the heart of Ireland
Athlone Co. Westmeath N37 FF29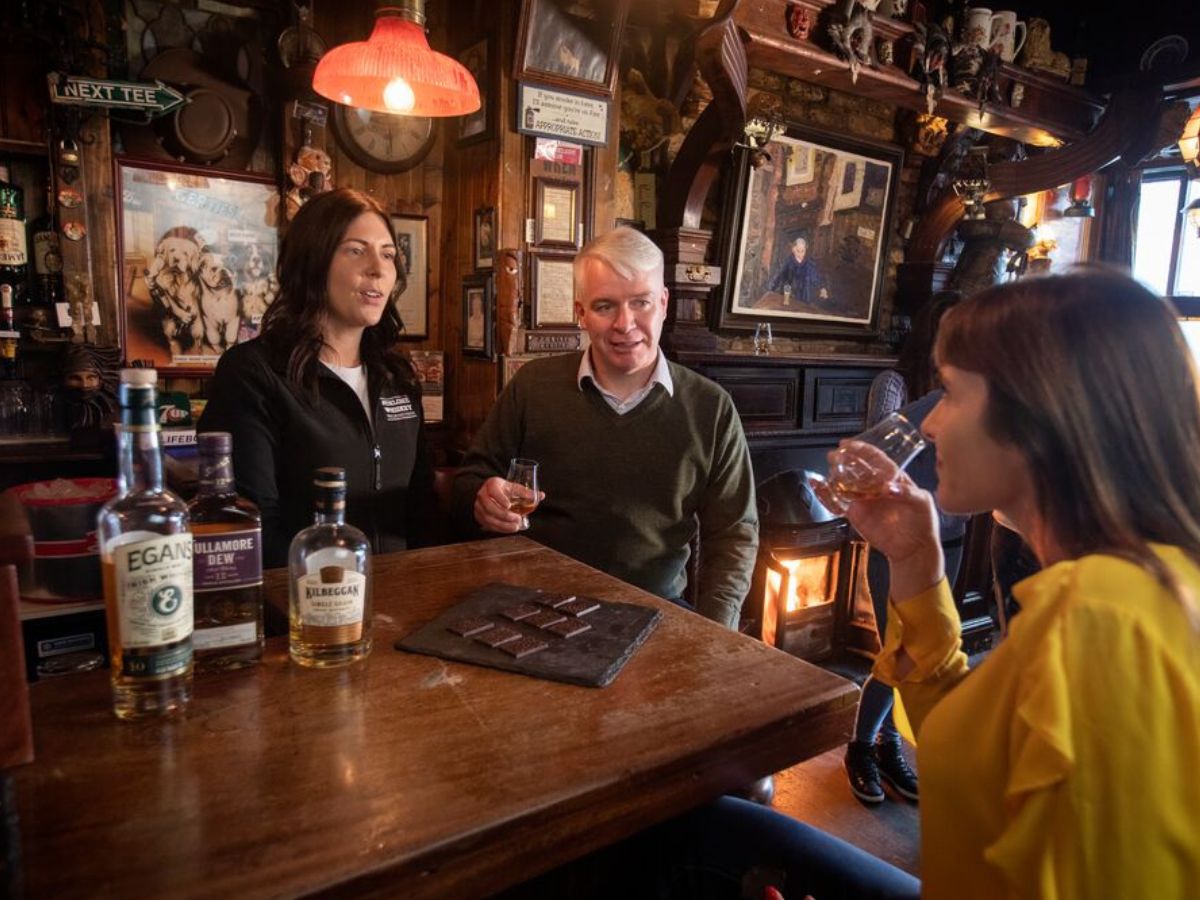 Athlone Whiskey Tours
Athlone was once a bustling hub of distilleries and breweries. The earliest record of distilling in Athlone can be traced back as far as 1740 and brewing can be traced back to the 1730's!
We invite you to join us on a journey of discovery through the centuries-old tradition of whiskey production in Athlone that encapsulates over 270 years of whiskey heritage and enjoy a few local tipples along the way! You will learn all about the forgotten stories of a once bustling industry in the heart of Ireland and discover some hidden places that locals don't even know about!
We offer two unique whiskey tour experiences here in the heart of Ireland. The Athlone Whiskey Walking Tour and the Viking Whiskey Cruise!
On the Athlone Whiskey Walking Tour, we will take a leisurely walk around Athlone, visit some of the old historical sites associated with distilling and brewing in Athlone and journey through a range of local Irish whiskeys. You will also enjoy a delicious local chocolate pairing with one of your whiskey samples, specially made for the Athlone Whiskey Walking Tour, and handcrafted by a local producer.
Please get in touch for further information or to book your Athlone Walking Tour today!
The Viking Whiskey Cruise is available to book as a group activity and can be booked in advance for groups of 20+. Discover over 270 years of local whiskey heritage on the water, while you journey through a unique selection of Irish whiskeys from the Midland's region.
Kindly note that our tours are seasonal and generally run from April to October with pre-booking essential.