Blog
Fall in Love with the Heart of Ireland
The heart of Ireland, the love of holidays, and the heartbeat of your special time together. It has to be Athlone. What could be more romantic than wandering the medieval streets of this quaint town, taking sundowner boat rides on Lough Ree, or sharing views of forever as you follow one of the Heartland's magnificent nature trails? Celebrate your romance in style and make memories to last a lifetime with your very own Athlone love story…
Escape to Glasson Lakehouse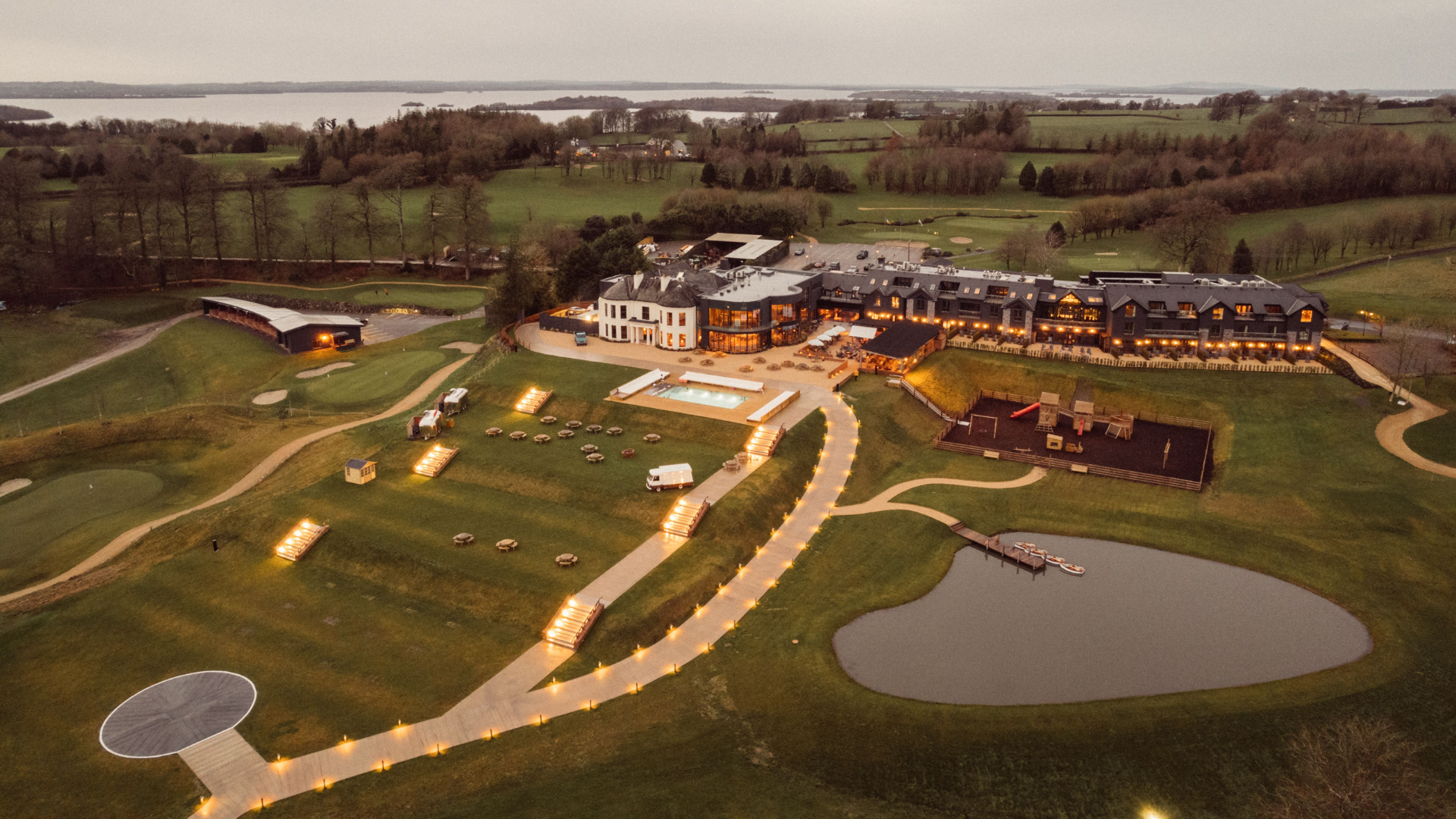 Why settle for a hotel when you can choose a destination? Glasson Lakehouse is a magnificent 4-star hotel and golf resort that offers a romantic retreat from the world, in the lap of relaxed luxury and stylish indulgence. You're just minutes from the quaint village of Glasson and magically nestled on the peaceful shores of Lough Ree.
The hotel is set within the most stunning of landscapes – perfect for an epic romance! The rooms are spacious and stylish – from King rooms with golf course views to Lakeview Deluxe Rooms. For a real romantic hideaway, why not choose the estate's Cabin complete with a King bed and outdoor copper bathtub? Sheer indulgence!
If you have fur babies you don't want to leave behind, you'll love that Glasson Lakehouse is one of Ireland's three best dog friendly hotels, with special dog-friendly hotel rooms. Because why shouldn't they have a treat too?
Enjoy premium dining in Bonnie's Restaurant, cosy evenings in Tom's Pub and couple's treatments in the luxurious Brooks & Co Spa.
Toast your Love at Dead Centre Brewing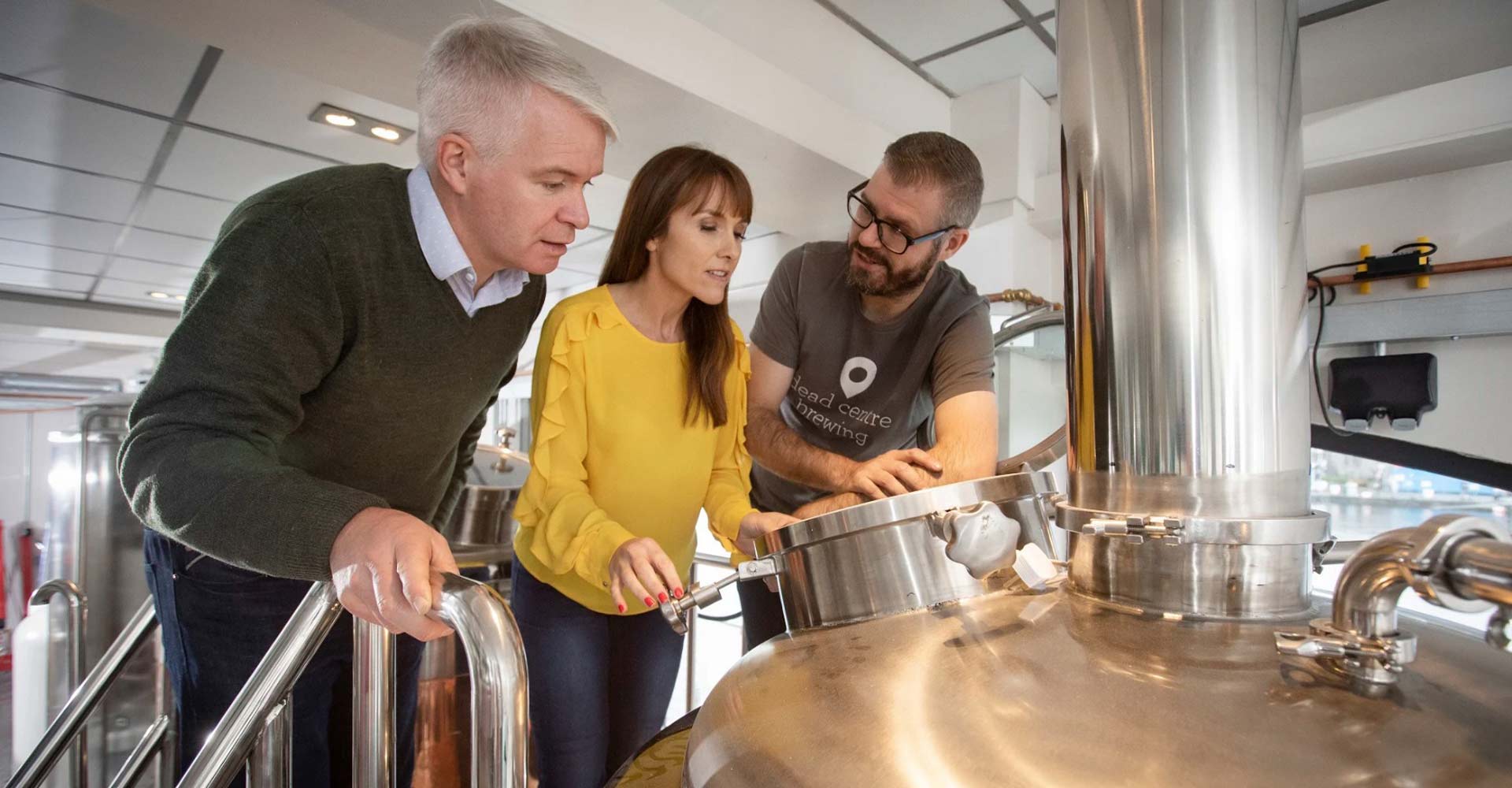 If you're looking for a perfect evening out with a splash of difference – get along to Dead Centre Brewing, in the heart of the town.
This is a fascinating place that rewards your love for great beer and lets you tour the inner sanctum of this fine craft brewery on Fridays, Saturdays and Sundays. There's a wide range of beers, porters and ales available at the beautiful copper bar, including 4 Dead Centre taps and 4 guest taps, and you can feast on fresh, hand-stretched pizza in the pizza kitchen.
Go with the Flow at Hodson Bay
Fall in love on the beautiful shores of Lough Ree, at the fabulous Hodson Bay Hotel and Spa. It's a stay that combines a beautifully peaceful setting with a picturesque location and the very best in comfort and style.
With incredible views right across the lake, you'll both love the romantic location while still being close to the top attractions of the Hidden Heartlands.
Unique to the hotel is the luxurious adult-only Retreat Wing – the perfect romantic getaway choice giving you the privacy and peace and quiet you want. Dine international at the hotel's superb restaurant, or party the night away at the lively waterfront bar. And top off your stay with stunning treatments at the hotel's Spa, complete with a 20-metre heated indoor pool overlooking the lake shoreline.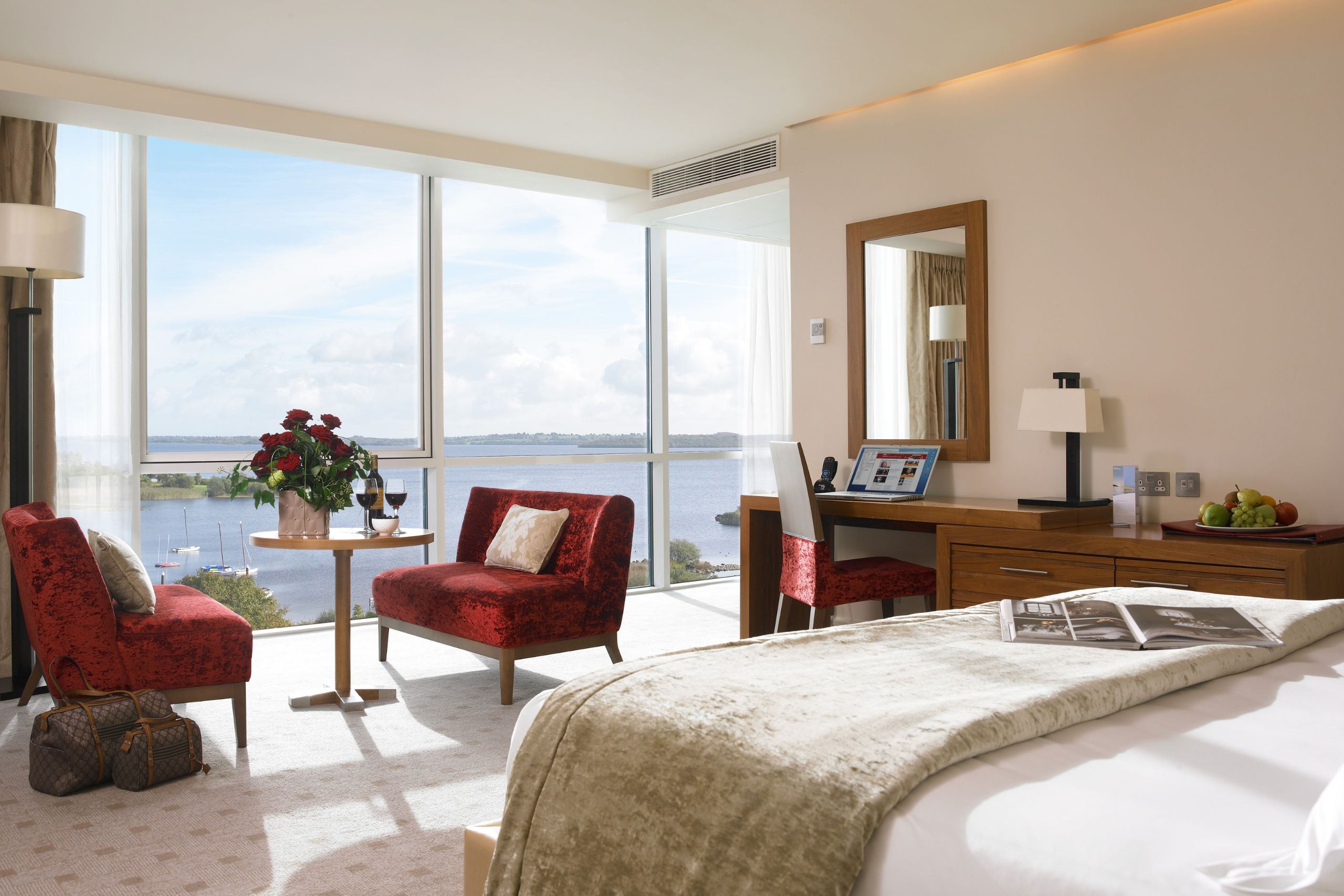 Give the Gift of Love at Athlone Town Centre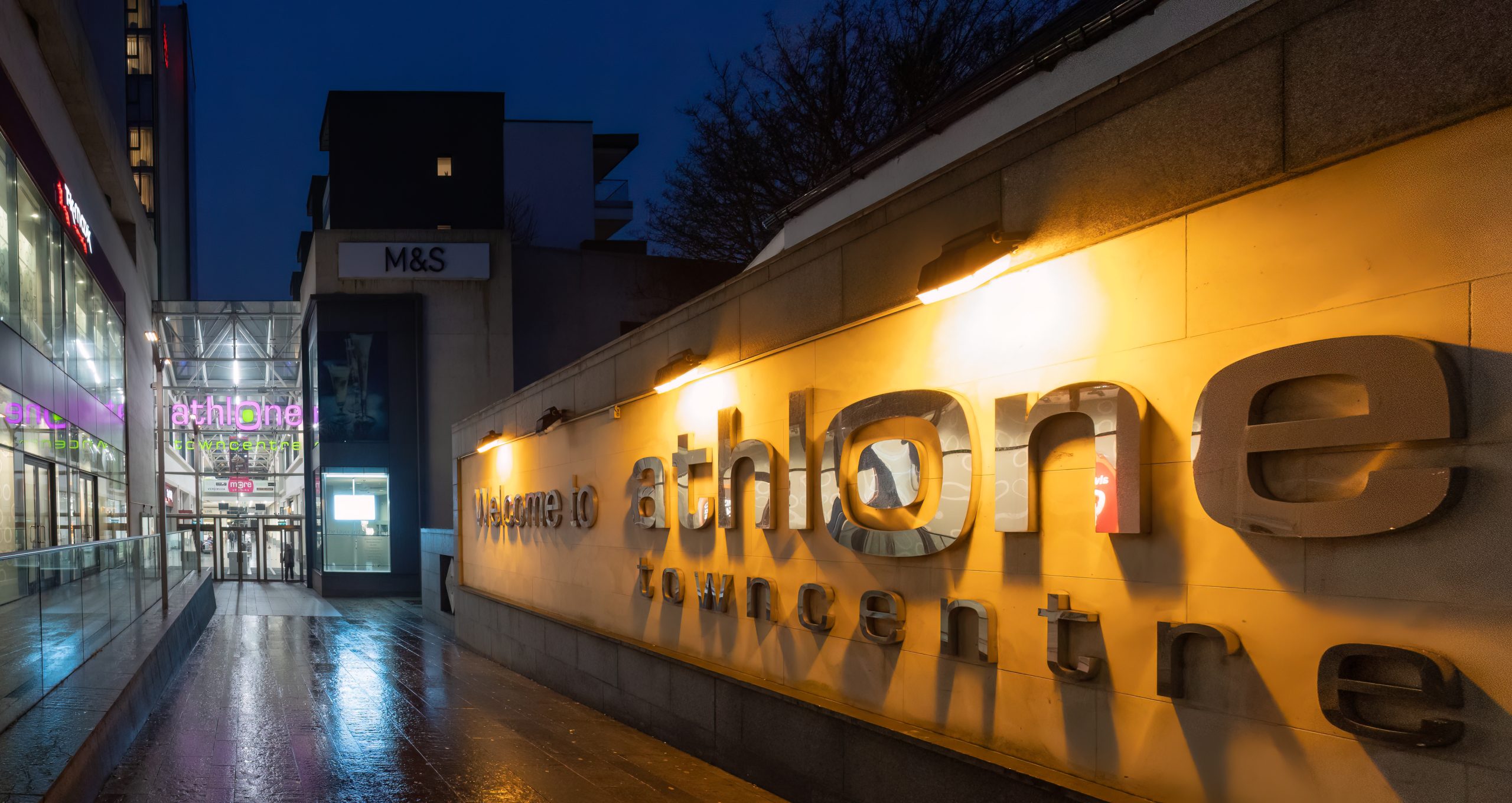 Treat each other to something special on a trip to the midland's largest shopping centres. You'll find all the top retail brands there – from Zara and Marks & Spencer to TK Maxx and lots more. There's also an excellent choice of cafes, coffee shops and eateries.
Make it Different at Glasson Glamping Farm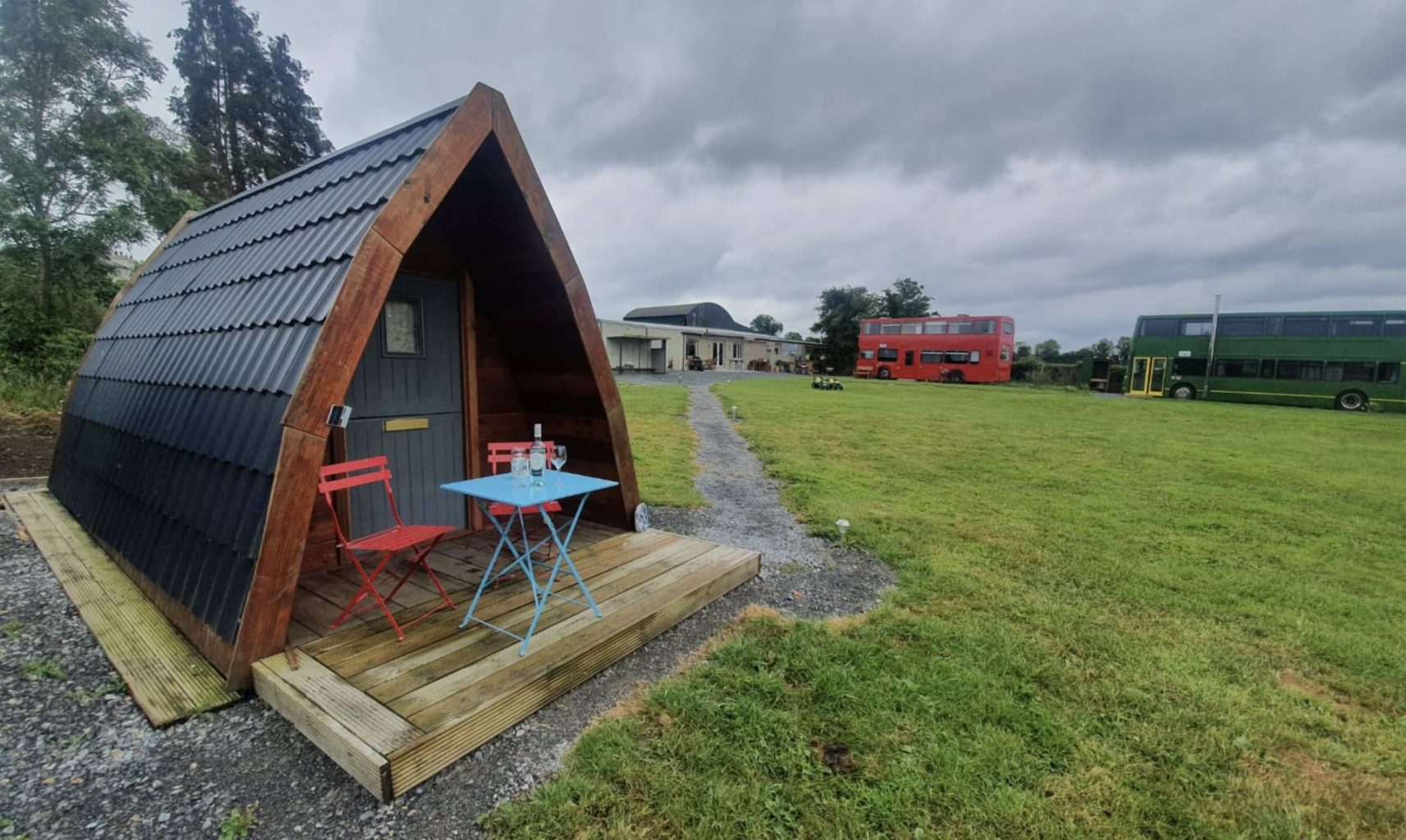 If you like your romance with a dash of quirky fun, Glasson Glamping Farm is definitely for you! This is a fifth-generation family run farm, with lush green pastures in a remote location tucked away from the world, just 25 minutes from Athlone. As for accommodation – this really is out-the-box thinking!
The Lilac Wagon is a large retro caravan with timber panelling, while a converted vintage horsebox houses your private toilet and cooking facilities! You can choose the pastoral romance of the farm's Shepherd's Hut, or the quintessential glamping option – The Pod. The farm's Stagecoach is a converted Mercedes horse lorry complete with private wood-fired hot tub. Or how about staying in one of the farm's classic, converted double decker buses? As a more traditional option, go for the Lakeview Apartment, with its own Quiet Corner.
A Farm highlight is the gorgeous 'Wellness Walk' – a 1.5km path running through 100 acres of the farm, complete with grazing cattle, peaceful hedgerows and beautiful forestry. Look out for the swans floating gracefully along the Tonagh River – a picture perfect romance!
Sail into the Sunset on the Hot Tub Boat
Make an evening of it with an unforgettably romantic cruise up Lough Ree on board the 'Afterglow'!
You and your partner will indulge in a luxury hot tub, soaking up the bubbles, the view and the magic! There's also the option of the boat's Premium Package – a sunset cruise following your own bespoke planned route.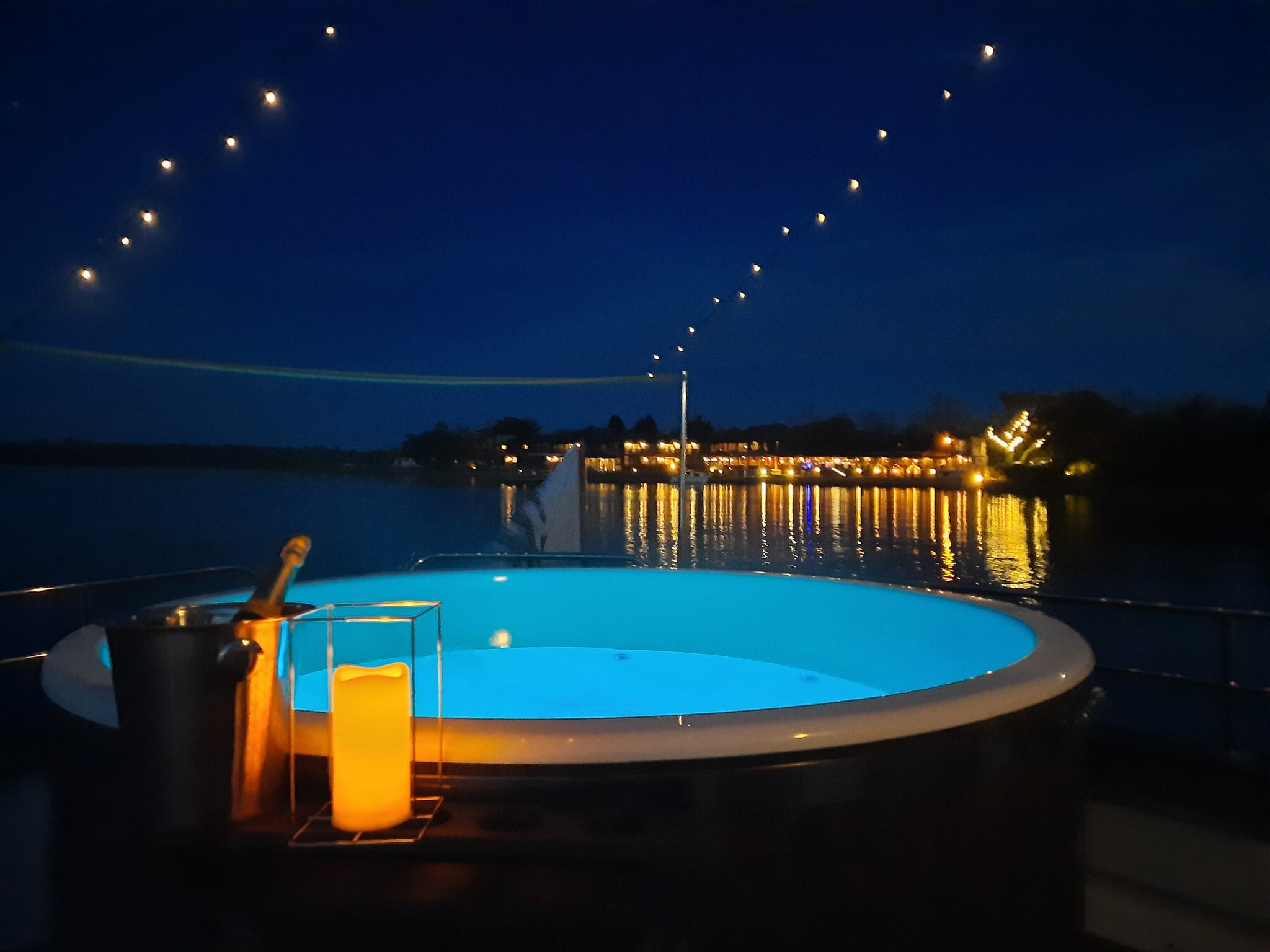 Find the Food of Love at Il Colosseo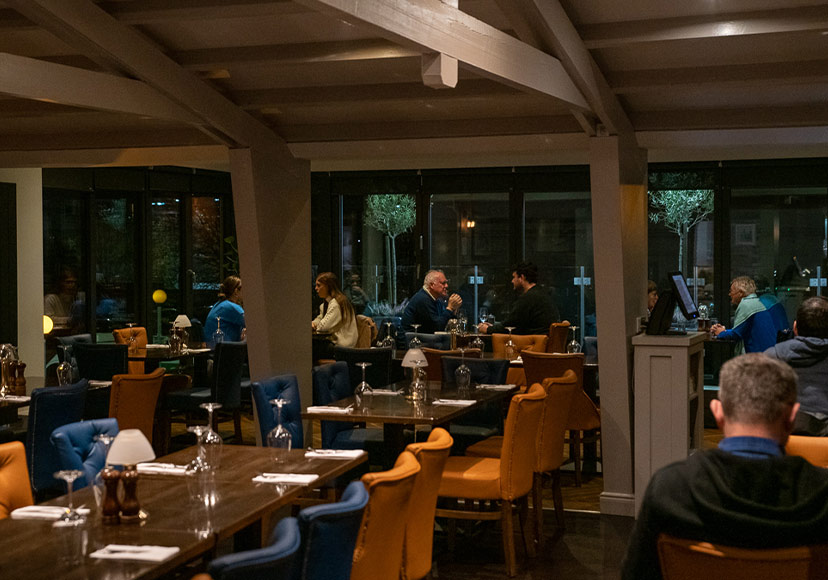 No great love is complete without some Italian passion – so make sure to book a table at Il Colosseo – authentic Italian fine dining in the heart of Athlone town.
The restaurant specialises in pasta and pizza, but is equally well known for its excellent seafood, steaks, salads and mouth-watering desserts. All dishes are freshly prepared by Italian chefs in our open kitchen and using the finest ingredients. To complement your meal the restaurant offers an impressive wine menu. TripAdvisor agrees – this place never fails to delight!
Let Your Love Grow at Fernhill Garden Centre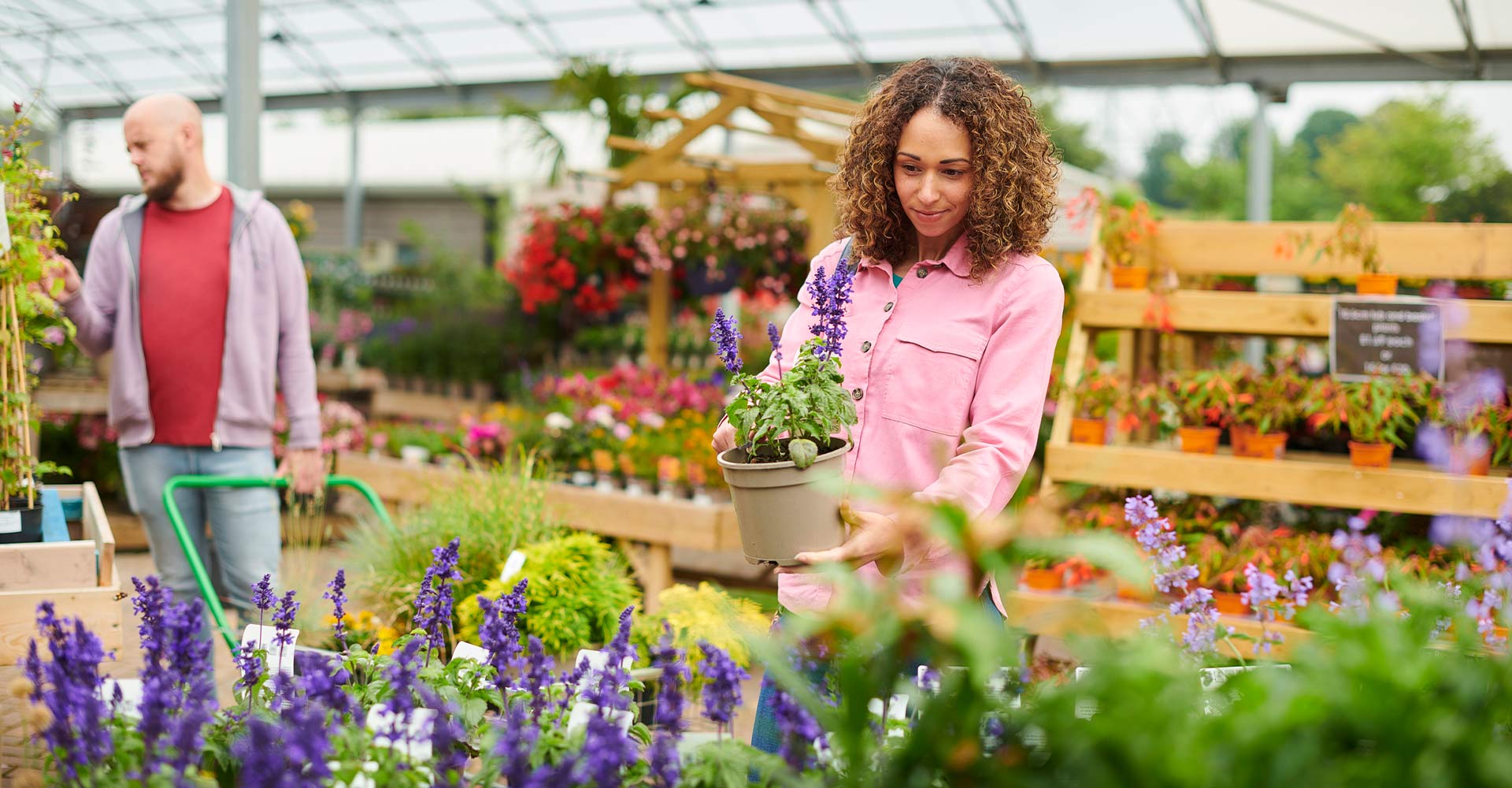 Just 7 minutes away from Athlone town, enjoy a leisurely walk around this beautiful garden centre that's gorgeously spread over five acres of impressive display grounds.
There's the largest selection of plants and trees to suit any gardener's interest, while the centre also offers garden furniture, BBQs, indoor plants, pots, gifts, garden care products and pond equipment. It's a beautiful place for home inspiration! A must while you're there is a visit to the centre's Savoury Fare Restaurant. This lovely foodie spot is all about the really good things in life: freshly baked cakes and pastries, flavourful paninis and sandwiches, and the freshest, crispest of salads.
Make a Date with History at Athlone Castle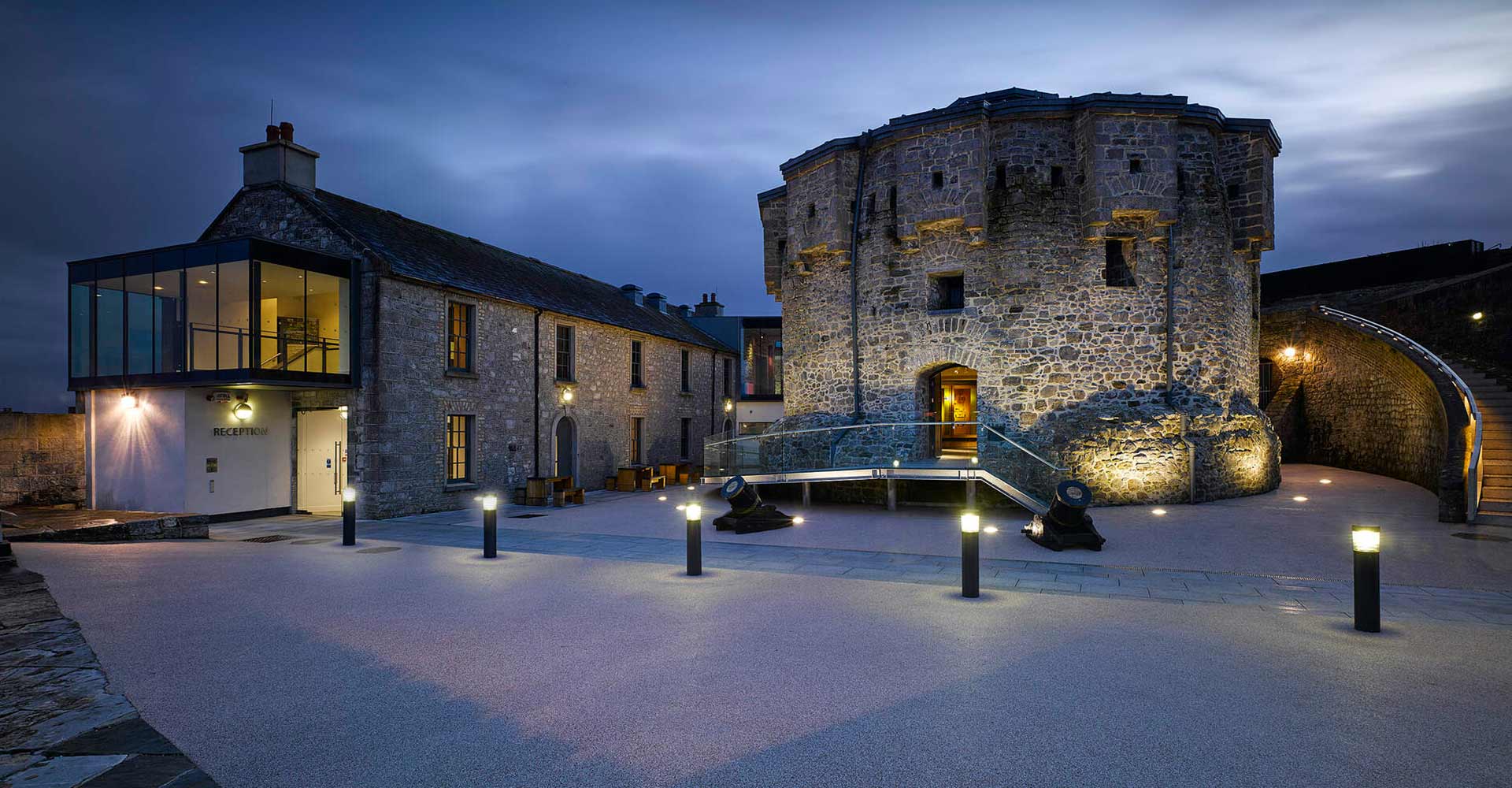 Be the heroes of your own romantic love story on a journey back in time. To explore Athlone Castle is to really understand Ireland's history, and the significance of Athlone as a strategically placed town.
The earliest recorded "castle" of Athlone was a wooden structure built in 1129. The stone castle that stands today dates from 1210 and was built for King John – to defend the crossing point of the River at Athlone and to provide a bridgehead to facilitate the Norman advance into Connaught.
A top visitor attraction, the Castle invites you to enjoy an immersive journey of its enthralling story – told through interactive exhibitions, touch screen animations and beautiful exhibits. From fascinating artefacts to weaponry, costumes and stories of the Siege – a visit here is as thrilling as it is moving and fascinating. You can also climb the steps to the Castle keep, for the finest panoramic view of the town.
There are so many ways to make Athlone your romantic retreat. Whether you're walking through nature, exploring the wetland reserve at beautiful Dún na Sí Amenity and Heritage Park, or having a Viking adventure with Viking Tours on Lough Ree – you'll love every moment!