EAT & DRINK
An authentic Italian experience
North Gate Street, Athlone, Co. Westmeath, N37 A0C3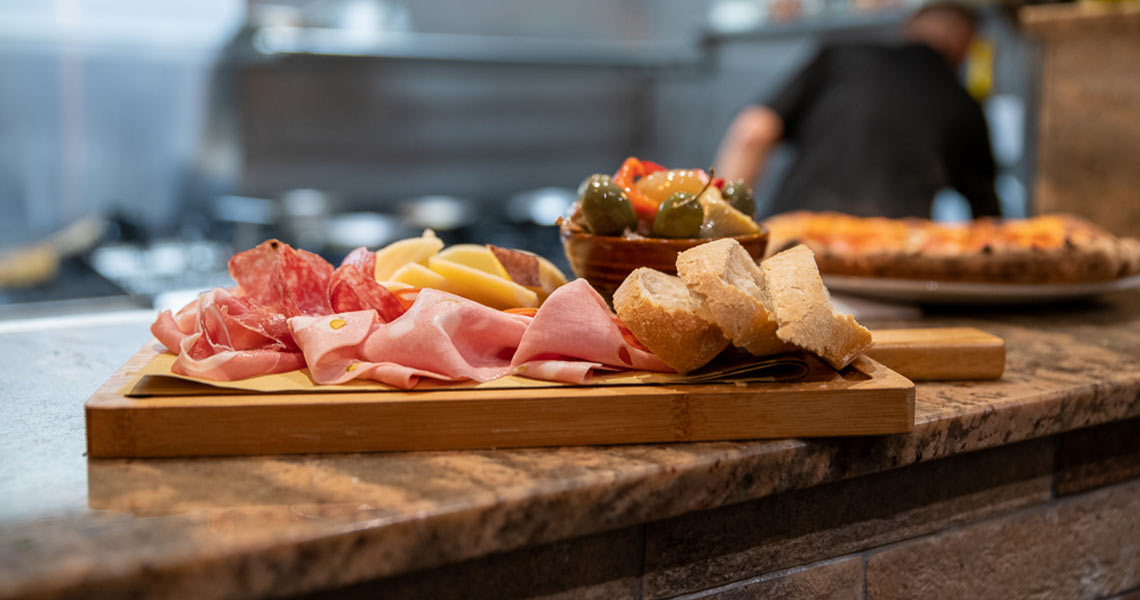 Our Italian chefs prepare & cook your food using the freshest ingredients in our open kitchen.
If you are looking for that authentic Italian experience in the heart of Ireland, Il-Colosseo Italian Restaurant in Athlone will meet all your expectations.
Owners Aldo & Antoanela are committed to ensuring their customers get the best authentic Italian experience. You will always receive a friendly Italian welcome when you visit il-Colosseo restaurant.
With our extensive menu, we have something for everyone, be it a fussy child, a meat lover or a gourmet eater with a refined taste. We specialise in an Authenthic Italian Cuisine of Pasta and Pizza, but our scrumptious selection of food also includes fresh seafood, succulent steaks, light salads and indulgent desserts. We also have gluten- free options for coeliacs and vegetarian specialities and all our allergens are listed on all our menus.
For more information and bookings