THINGS TO DO
Take in the scenic sites and inner lakes
Coosan Athlone Co. Westmeath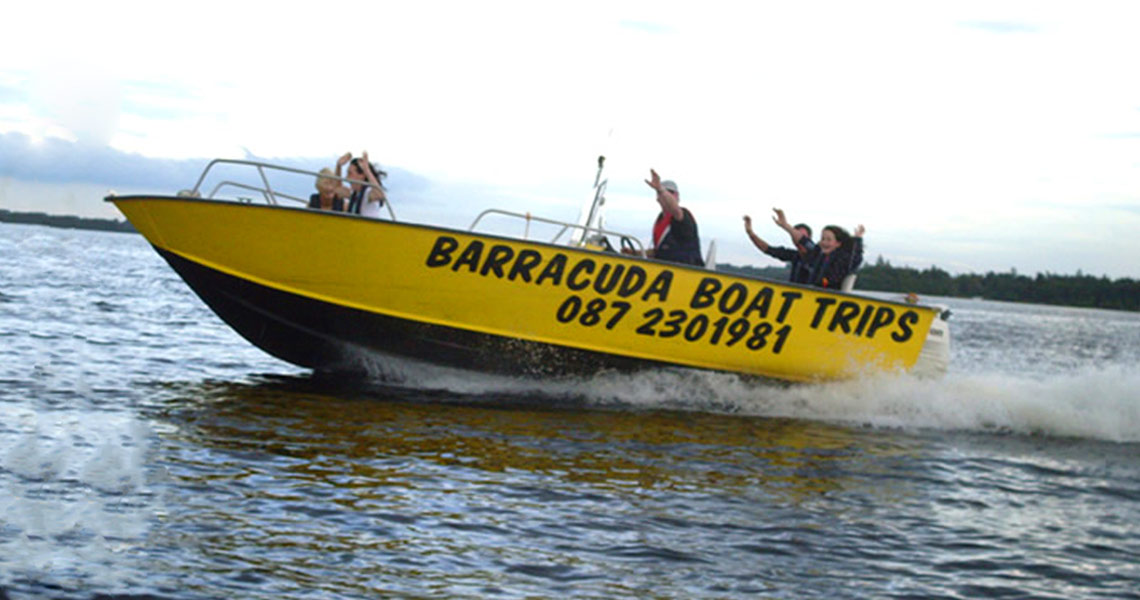 Barracuda Boat Trips provides boat trips on the River Shannon and Lough Ree.
Barracuda Boat Trips will provide you with a boat trip to remember during your next trip to Westmeath.
The boat trip pick up points are at Hodson Bay, The Radisson Hotel, Sean's Bar, Wineport, Glasson Golf Club, Manfred's, Athlone Golf Club, and the Strand.
This one-hour boat trip on Lough Ree takes in the scenic sites and inner lakes. Boat trips to Clonmacnoise are also available for booking, and fishing trips can be catered for. There is also the option of a night cruise or evening dining cruises. For those seeking something with a little bit more of a thrill, there is a high-speed powerboat experience.
For more information and bookings