THINGS TO DO
The most elegant way to cruise on the river Shannon
The Quay, Athlone, Co. Westmeath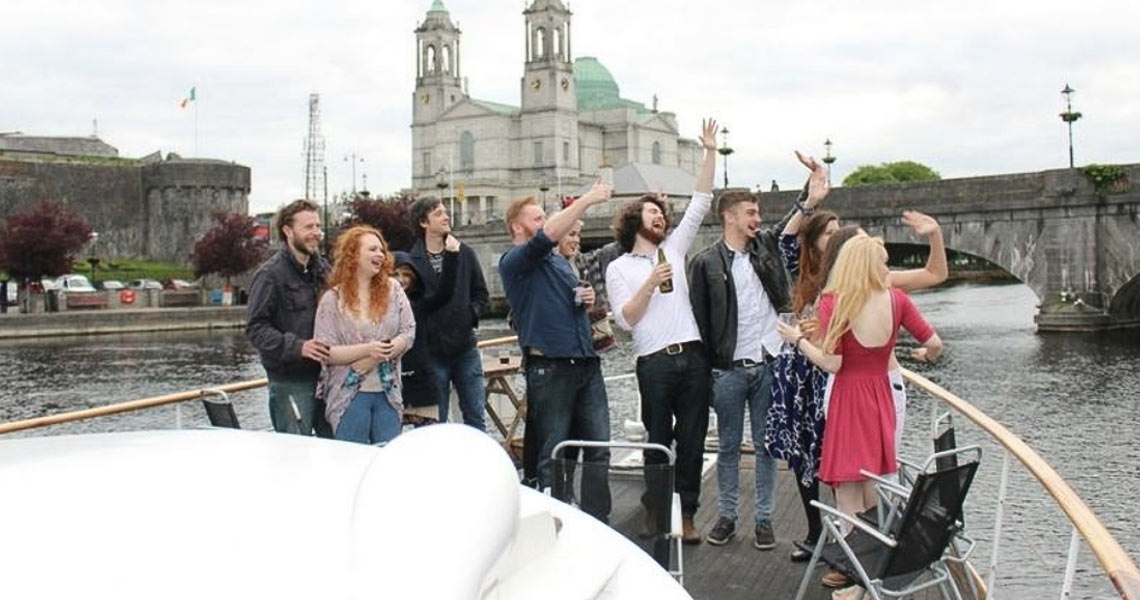 Romaris cruise boat prides itself on its ability to offer its guests a relaxed way to enjoy some quality local produce and some time on the water.
Whether it's a simple cruise on Lough Ree or a dinner cruise with family or friends to Clonmacnoise you're looking for, the Romaris Motor Yacht the most elegant way to cruise on the river Shannon in Athlone.
Romaris Motor Yacht offers sightseeing tours, picnic river trips, dining river trips, birthday parties trip, corporate events tour and private boat tours. All cruises are suitable for everyone's tastes.
Leave Athlone behind you and take in the beauty of Lough Ree one of Ireland's most scenic lakes. Indulge in a delicious Afternoon Tea comprising of sweet and savoury delights or perhaps share a romantic moment over luscious Strawberries & Cream with a glass of Pessecco. Why not savour a sumptuous lunch or dinner menu all prepared by their five-star chef aboard an award-winning elegant and tranquil 60-foot vessel whilst you sail you through Irelands Hidden Heartlands.
For more information and bookings