THINGS TO DO
Ireland's longest established department store
1-7 Church Street, Athlone N37 TK22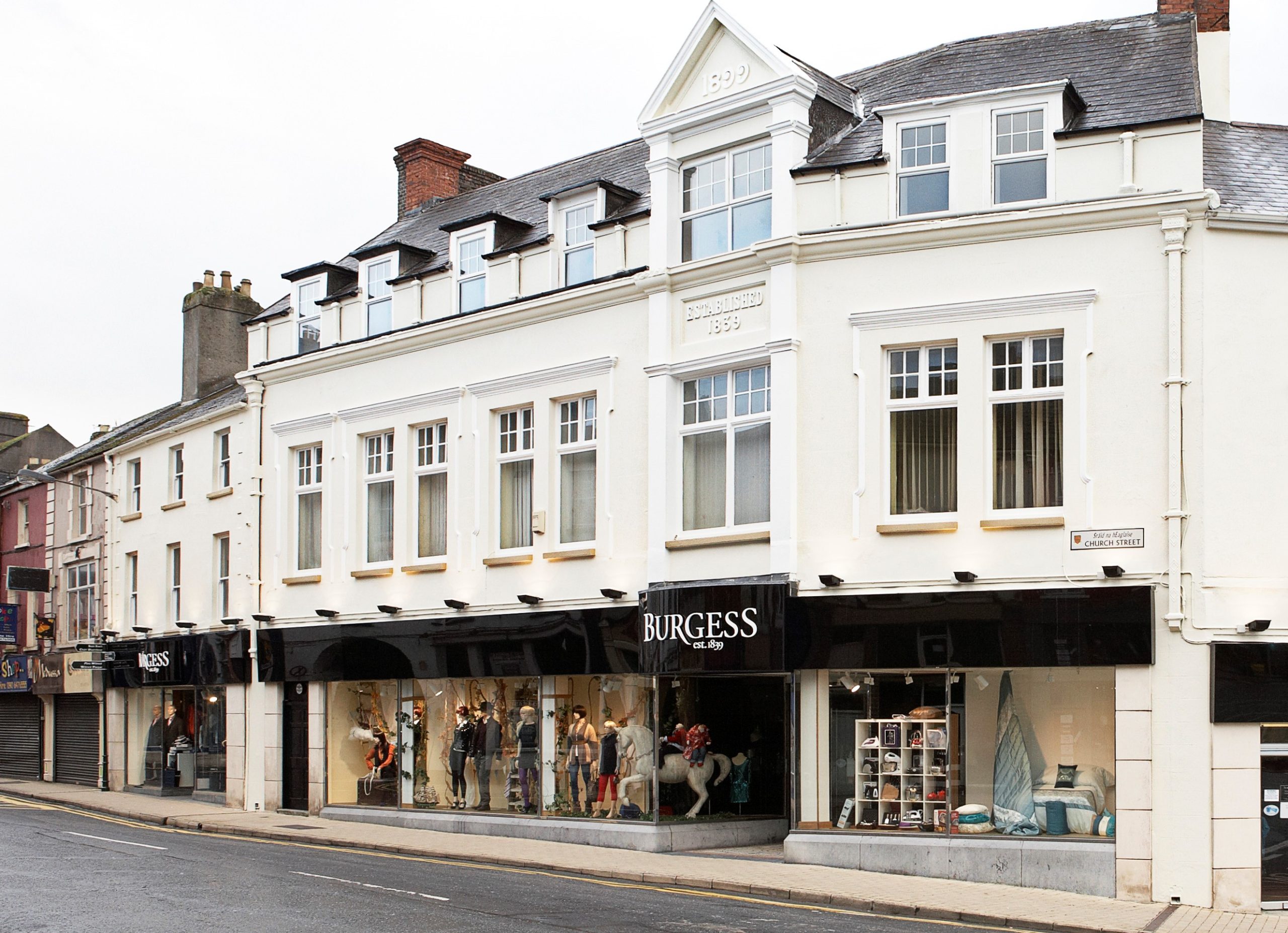 Here at Burgess, We're a traditional service-driven department store with a vibrant 'Village' of small passionate niche shops to be experienced & enjoyed when you visit Athlone.
Burgess Department Store, Ireland's longest established department store, first opened its doors in 1839 in Athlone.
From that day to this, the service and range found in every department has made the store a magnet for shoppers throughout the Midlands. Burgess celebrates the tradition of a true department store with passionate specialists who have a hungry eye for what's new and now. From Ladies Fashion & Lingerie to Menswear and from Children wear to Homewares at Burgess you'll find the finest brands in all Departments.
You don't thrive for over a century without striving for more. And that's exactly what they offer at Burgess. It's another level of service brought to life with extras like personal shopping service, gifting ideas and a range that's filled with the interesting and the unusual. Located on Athlone's main shopping thoroughfare, Church Street, Burgess combines contemporary fashion and style with a sense of heritage.
We are the longest-established department Store in Ireland, first opened our doors in 1839, friendly, informed service, quality & good fit are the backbone of everything we do, we have a bra fitting service that is second to none as well as bespoke curtain making service. Our customers have an interest in themselves, their family & delight in their homes.
A retail store and a retail mall of 8 individual units The Village at Burgess which comprises A Bookshop, Picture Framer, Beautician, Hairdresser, A Working artist plus a Gallery of local art which changes monthly as well as a Sushi Bar & Coffee Shop which have access to a Private Terrace Garden, which is sun-drenched when the sun is out!
For more information and bookings