EAT & DRINK
No-nonsense, high quality food and drinks
9 Custume Pl, Athlone, Co. Westmeath, N37 E142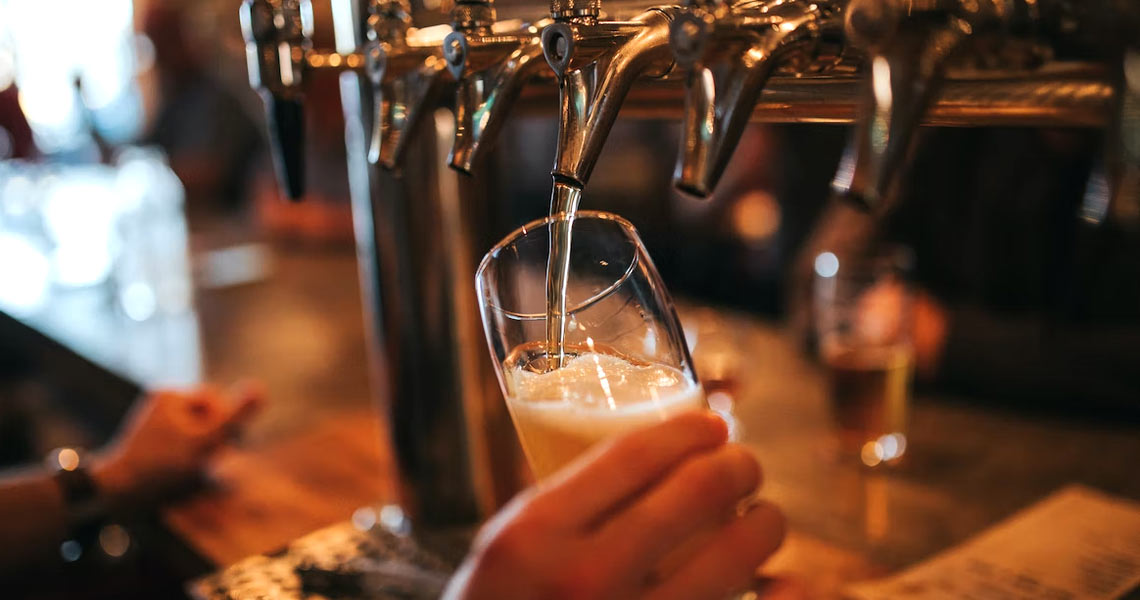 In the centre of Athlone, just a minute or two's walk from the bank of the River Shannon, when you walk through the doors of Gertie Browne's, you immediately get a sense that you are welcome.
That won't come as a surprise to anyone who is familiar with the history of this establishment however as, from as early as the 10th or 11th centuries, Gertie Browne's has been a hostelry of some sort.
The pub itself dates back over 1,000 years, initially acting as a resting point for those travelling west while also providing them with a place to house their horse-drawn carriages for the night. Nowadays, you'll more often than not find a mixture of Athlonians perched at the old world style bar enjoying a drink or a bite to eat in our comfortable and familiar surroundings while exchanging some of the local gossip with our friendly staff behind the bar.
As you make your way through our deceptively long tavern, you'll no doubt notice the curious tourists who have wandered in to study and admire the various bric-a-brac that decorates our walls from top to bottom as well as to try a pint of, what is rumoured to be, some of the best Guinness in Athlone. Tongue and groove walls, antique pitch pine counters and genuine salvaged memorabilia all help give our emporium that relaxed and pleasant atmosphere we are known for. You'll even find an open fire featured in the front bar during the colder months.
Also known to locals as the ideal location to meet for a hearty meal, the focus at Gertie Browne's is on no-nonsense, high quality food and drinks. Featuring a mixture of old school pub grub classics, the bar food comes from the same kitchen as Hatters' Lane Bistro kitchen next door, which means every bit of love that goes into the plate there is to be found here at Gertie Browne's as well.
For more information and bookings